Customer service available 24/7
Different data recovery options
Different recovery time
from standard to emergency
Data recovery from all types of server storage
RAID, NAS, SAN or DAS
We recover from any direct-attached RAID, network attached storage (NAS), storage area network (SAN) systems, virtual machines, and software defined storage systems.
+9714275 7433
1. Free consultation
Call us and tell about your data loss and get immediate recommendations.
2. Data evaluation
We analyze what can be recovered, how long it will take, and what the price will be.
3. Data recovery
Dedicated engineers work hard to recover the maximum amount of data possible.
4. Data delivery
We securely deliver your data and guide you on how to access it.
WHAT OUR CUSTOMERS ARE SAYING
You guys saved me from having to recreate everything I'd done -- all my work from Jun thru Dec -- in the first 6 months of our fiscal year, by recovering the file from "bad sectors" on my hard drive. I'm going to owe my nephew forever for referring me to your terrific service!"

Melissa Igbineweka, FedEx Services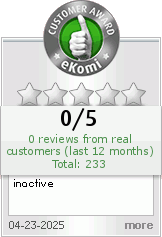 BEST
IN CLASS
You know what you pay for
Each evaluation includes a report listing the recoverable files and the condition of each. This will be included with your final price quote so you can see exactly what you are paying for and make an educated decision.
Best technology and people
We have everything to get your data back. Our cleanroom environment is ISO 14644-1 class 5 standards certified. We have dedicated R&D teams, custom tools and the best engineering team.
Data security? We take it seriously!
We follow strict IT security protocols and are audited every year. Our staff undergoes a background check prior to being hired and our facilities are secured with cameras and badged entryways. Currently, we are SAS70 certified.
DATA
RECOVERY
OPTIONS
Cleanroom data recovery
Our advanced cleanroom facilities increase the amount of data which can be recovered from damaged media.
Remote data recovery
The fastest and most cost-efficient route to recover your data when the hardware is still functioning properly.