See what our customers say
We use the independent customer rating service, eKomi, to collect and evaluate feedback from our happy clients. Click on the eKomi widget or hover your cursor over the widget to see what they have to say about us.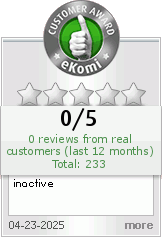 Mobile data loss is an urgent request
We track and document our lives on our mobile devices. Ontrack understands mobile recovery needs to be quick and thorough. That is why we offer a variety of service options to meet your needs and budget.
Know what can be recovered before you pay for the mobile recovery
You will receive a Verifile- report with the list of recoverable files from your mobile device. This list contains all of your files and the condition of each. You will receive this list along with a final price quote before you need to make the decision to move forward and pay for the full recovery.
We will provide you with unparalleled expertise and recovery capabilities for your files including file data loss due to:
Reinstalled Operating Systems
Electronic failure
No longer operational
Dropped or physically damaged
Making unusual noises
Unreadable areas
Data corruption
Damaged by fire, flood, or other disaster
Overwritten data
Uncertainty about the condition of your hard disk drive
Missing data
Operating system will not start
Deleted files
Reformatted
And many more...
Please provide details of your data loss
Your data recovery specialist will call you within 30 minutes (7AM-6PM CST Monday-Friday). You will receive a service order number instantly after submitting. After business hours, you will be contacted the following business morning
The information contained in the form above is used for the free consultation to assess your data loss and determine solutions and pricing options. Ontrack does not supply customer information to other third party marketers.