16 June 2022 by Tim Black
Disaster recovery plans should be an essential part of every organisation. In this blog, we give you steps to follow to ensure you have one in place.
---
28 March 2022 by Sue Ballard
Our experienced team of engineers will always do what they can to recover the data you need if something does goes wrong. There are a few factors which affect our chances of recovering data from a device - learn more!
---
27 February 2020 by Tilly Holland
With 2020 now in full swing, we thought we would take a quick look back at some of the most memorable data recovery projects we saw over the course of 2019.
---
05 December 2019 by The Data Experts
When a data loss occurs on something as valuable as a server, it is essential to the life of your business to get back up and running as soon as possible. In this blog, we determine whether data recovery is possible from a server.
---
21 October 2019 by The Data Experts
Disaster recovery planning is a challenging process. During the planning phases, people naturally concentrate on tangible disasters such as fire, break-ins, and natural disasters. Data disasters should also be considered part of your disaster recovery plan.
---
03 October 2019 by Tilly Holland
In the second episode of the Ontrack and Kingston collaboration, Robin and Geoffrey focus on the main differences between HDDs and SSDs.
---
19 September 2019 by Tilly Holland
Over the next four weeks, you will get the opportunity to join our Research and Development Lead, Robin England and Kingston's Field Application Engineer, Geoffrey Petit, as they share their knowledge on SSD technology and the challenges surrounding data recovery from SSDs.
---
12 July 2019 by Michael Nuncic
In most cases, you only get one chance for data recovery. It is essential that you choose a company that is an expert in the field. Find out what to look out for.
---
02 May 2019 by Michael Nuncic
Take a look at our useful guide to find out what a head crash is and how Ontrack provided a solution for a customer who experienced it recently for her business.
---
03 January 2019 by Michael Nuncic
With a new year under way, Ontrack takes a look back at some of its most interesting data recovery jobs of 2018.
---
27 December 2018 by Michael Nuncic
A recent study conducted by Ontrack in Germany concluded that stress and time pressure are key factors in data loss.
---
01 December 2017 by Michael Nuncic
In today's world most of us have a smartphone, but most of us don't know what to do if we lose data from them. Find out about mobile data recovery here!
---
31 October 2017 by Mikey Anderson
Need to recover data from a formatted drive? Don't panic! Take a look at the options available to help you recover data from HDDs, SSDs, SD cards and USB sticks.
---
17 August 2017 by Sam Wiltshire
An advanced educational guide to recovering lost data from an NTFS partition using a hex editor.
---
15 August 2017 by Antoine Valette
Here's the story of how Ontrack recovered the data from hard drives involved in the Columbia space shuttle disaster.
---
27 July 2017 by Jennifer Duits
Are you still a believer in sticking a broken hard drive in the fridge? Read some of the more famous old wives tales when it comes to data recovery.
---
28 March 2017 by Ben Blomberg
Unplanned outages can cost enterprises in more ways than one. Learn about the leading causes of data centre outages and how to protect mission-critical servers.
---
24 March 2017 by Sam Wiltshire
Securely erasing data on a live server is far more complicated than just pressing delete or format. Find out how to do it properly in this article.
---
03 March 2017 by Michael Nuncic
Find out about the top causes of data loss from NAS systems and what you can do to prevent them from happening.
---
27 January 2017 by Michael Nuncic
A recent recovery we performed proves that cheaper NAS products can be as complex to recover from as large, high-end enterprise products.
---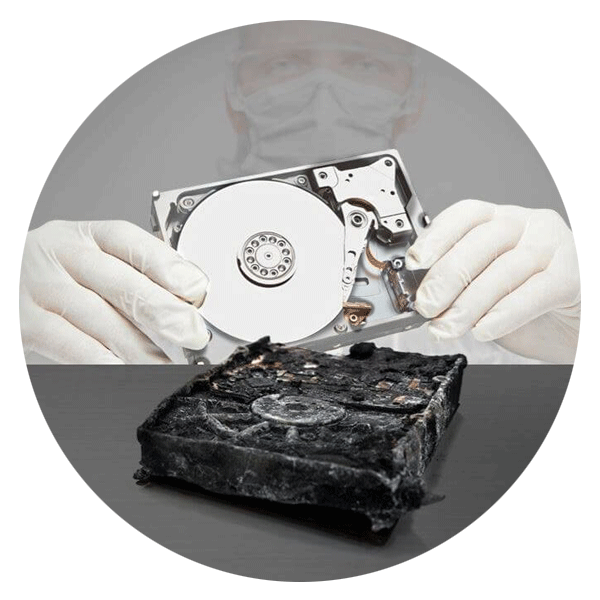 Call for Immediate Assistance!
---