5 songs for managing virtual storage
11 September 2017 by Mikey Anderson
In today's world of enterprise IT, virtualisation has somewhat become the norm as organisations are in constant pursuit of efficiency and cost-effectiveness in their data storage environments. However, in this post we'll be taking a brief step back from all the seriousness and instead look at virtualisation through the eyes of our satirical jukebox.
Just like we advised in our last post; now is the time to grab a beverage of choice and something to nibble on, put your feet up for a moment and join us as we list our top 5 songs for managing virtual storage.
1. Virtual Insanity – Jamiroquai
"Futures made of virtual insanity". When we decided to make a list of songs about virtual storage, this was always going to be first on the list. With all the different types of systems out there, it can sometimes be a struggle to keep on top of the latest technologies, whilst simultaneously deciding what's best for your business. If it's all getting a bit too confusing, try sticking on this catchy track and busting out your best dance moves. Jay-Kay might not know his vSphere from his Hyper-V, but bopping your head along to his catchy grooves might just help all that information click into place.
2. Logical Song – Supertramp
One smash hit after another folks. Depending on how caffeinated you are (or how much you enjoyed dancing to Jamiroquai), you have the choice of the classic club dance anthem from Scooter or the 'logical' choice that we'll draw inspiration from, which is of course the Supertramp/Roger Hodgson original. "Logical, oh responsible, practical… they showed me a world where I could be so dependable, oh clinical, oh intellectual..." Practicality and efficiency is often what makes virtual computing a serious choice for enterprise IT. Increasing availability while reducing resource/application underutilisation… how logical!
3. Snapshot - Sylvia
System error got you down? Feeling particularly flamboyant and want to try testing that new software package? If all goes wrong, you might think your virtualised system is out to get you… "Except for the snapshot… he thinks he's got one on me, but he hasn't seen the snapshot". In your face, system failure! Turn back time like you're Marty McFly and revert your problems away.
4. Just Can't Get Enough – Depeche Mode
We highly doubt that the boys from Basildon were talking about virtualised data storage in this 1981 hit, but the concept got us thinking: is there such a thing as 'too much virtualisation'? Turns out there is and it's called virtualisation sprawl. If you think that you just can't get enough of virtual storage, remember that there is always a limit to what is practical to manage effectively. Having too much virtualisation can create more problems than it solves and can pose several challenges to IT infrastructure and its administrators. Is there such a thing as 'too much Depeche Mode'? Absolutely not.
5. Peace of Mind - Boston
"All I want is to have my peace of mind". At the end of the day, isn't this what we all want from our data storage? Remember to take snapshots before attempting anything risky and back up your systems properly, making sure that you test your backups frequently. If you make changes to your virtual infrastructure and any associated hardware, take a moment to update your disaster recovery plan – you'll thank yourself for it in the long run if anything goes wrong!
That finishes off our list of 5 songs for managing virtual data storage. Do you have any you'd add to the list? Give us a tweet @OntrackUKIE or come visit us at stand #S105 at this year's VMworld Europe event in Barcelona.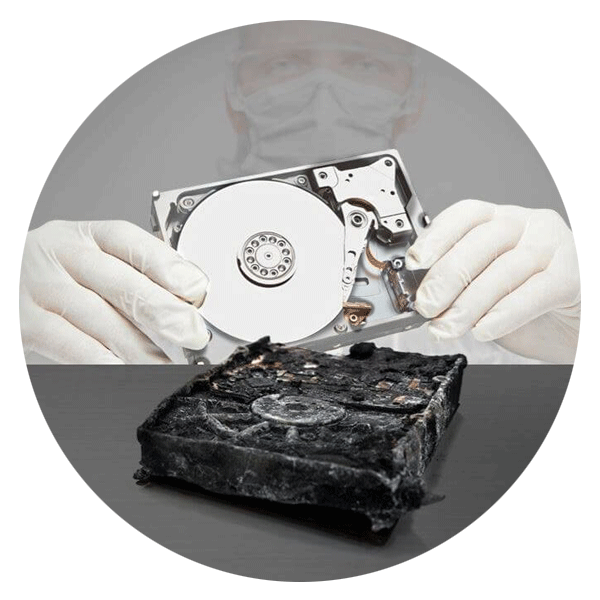 Call for Immediate Assistance!
---