Do you know what public cloud storage is?
13 November 2017 by Shira Caldie
Cloud storage is a model of data storage where information is stored in logical pools. The physical storage runs across multiple servers and the physical environment is usually owned and managed by a hosting company.
So, what exactly is public cloud storage? It is a standard cloud computing model in which a service provider provides resources, such as virtual machines (VMs) available to the general public over the Internet. Some public cloud services are free, while others use paid plans, often with different tiers depending on the amount of storage you need. Some of the most commonly used public storage services are DropBox, Microsoft OneDrive and Google Drive.
Growth in public cloud storage
Public cloud storage continues to gain ground and grow its popularity. At the beginning of 2017 Gartner predicted that the worldwide public cloud services market will grow 18 per cent this year. In addition, cloud adoption strategies are expected to influence more than 50 per cent of IT outsourcing deals (ITO) deals until 2020. The table below shows what Gartner predicts in terms of revenue generated for these services between now and 2020.
Image source: https://www.gartner.com/newsroom/id/3616417
Reasons for success
So what are the main reasons for the huge success and growth behind cloud services? Here are the most important advantages and disadvantages that the cloud offers from a user perspective:
Advantages: • Cost savings – organisations do not purchase, install, operate or maintain servers like they would do with a private cloud. Application development might take place, but everything is hosted by a public cloud provider.
• There's enough for everyone – a large number of users are able to share the provider's computing resources, which again emphasises the cost-effectiveness for all users. Many experts agree that the cost of a public cloud is far lower than a traditional data centre and private cloud because there are little to no additional expenses. It also promotes flexibility for users across devices and allows organisations to only pay for the computing resources that they actually use.
Disadvantages: • Security and compliance – although public cloud storage is convenient for multiple users, it opens up a deep hole of security concerns. James Staten, Vice President and Principal Analyst of Forrester Research, says that some cloud providers will presumably be responsible for server security by providing logos to ensure there are no violations. However, it is up to the organisation to establish security on their own applications. It is possible for public cloud service to be supplied from anywhere around the world. Unless your cloud provider can confirm the physical location of your data, compliance with a certain country, industry and/or company rules may be near to impossible.
• Reliability and availability – although updates are made in order to improve reliability and availability, outages can still occur. This can take a toll on your organisation's operational functions if your chosen service was to go offline. When evaluating if public cloud is the right choice for your organisation, think about if you can afford extended periods of downtime and what impact this would have operationally.
Risk of data loss in a public cloud
As more organisations continue using public cloud storage, the risk of data loss becomes more prevalent. With the largest DDoS attack in 2013 coming in at whopping 309 Gbps, no environment is safe and infrastructure must be controlled with strict policies.
While public cloud storage can be cost-effective and efficient for all users, opening up access to applications through the cloud can sometimes also provoke data loss. This can happen when users are uploading documents to the cloud from remote locations, especially if that data does not exist anywhere else.
Data loss and downtime are two things that can have devastating effects on any business, however, healthcare is an industry that truly cannot afford for things to go wrong. A recent report from the Health Information Trust Alliance (HITRUST) shows just how alarming and costly cloud data breaches in healthcare can be:
• Total data breaches: 495 • Total records: 21.12 million • Total cost: $4.1 billion • Average size: 42,659 records • Average cost: $8.27 million • Average time to identify: 84.78 days • Average Time to Notify: 68.31 days
Stats like this show the importance of keeping data secure against breaches and loss, even if it's kept in the cloud.
Have you ever experienced data loss in the cloud? How did you get it back? Let us know by tweeting @OntrackUKIE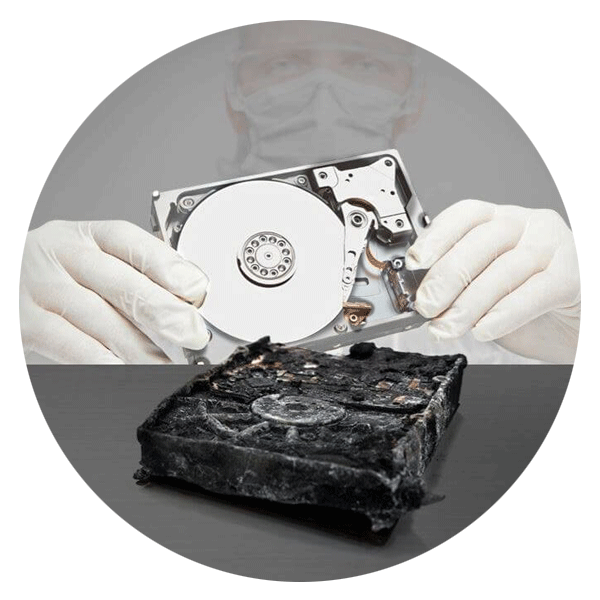 Call for Immediate Assistance!
---