Meet US Sales Manager Shaun Stockman
25 July 2019 by Tilly Holland
How long have you worked at Ontrack? - I've been working at Ontrack for six years.
What makes Ontrack different from its competitors?
We're a global company with the most experience in the world. Many people ask, "What's your secret sauce?" There is no secret sauce. What puts us above the rest are our engineers and developers, some who have been with us since day one. It's these people who have the utmost understanding of data as a whole; how it's written, how it's stored, and all of the different types of media used. Many data recovery companies limit themselves to third-party recovery tools, but Ontrack has developed a vast library of tools that gives us capabilities beyond any of our competitors.
Where do you see data recovery going in the future?
Many critics say data recovery is a dying industry, but we've proven them all wrong. As long as there's data, and systems continue to become more complex, there will be a need for data recovery and Ontrack will be there!
What is your best Ontrack story?
There's no one story in particular. I really enjoy helping people in a time of need. From natural disasters to the loss of photos of a loved one, we've come through time and time again. Also, fully recovering data from devices that have previously been to a competitor is always a good feeling.
Why do you think Ontrack is such a great place to work?
Again, being able to help people in a time of need is a great thing. Not many of our customers budget for data recovery so you can imagine we don't have an abundance of happy people calling us for service. That's where our Data Services team plays such a crucial role in supporting our customers throughout their data recovery journey.
What's your favourite film?
Super Troopers, Dumb and Dumber, Pulp Fiction, Reservoir Dogs.
What's your favourite food?
French Silk Pie, no…brisket, no…waffles, no…. ugh…as long as it doesn't have blue cheese on it, it's good!
What are your hobbies?
Working out, softball, DIY home projects, guitar, watching baseball, football, and hockey.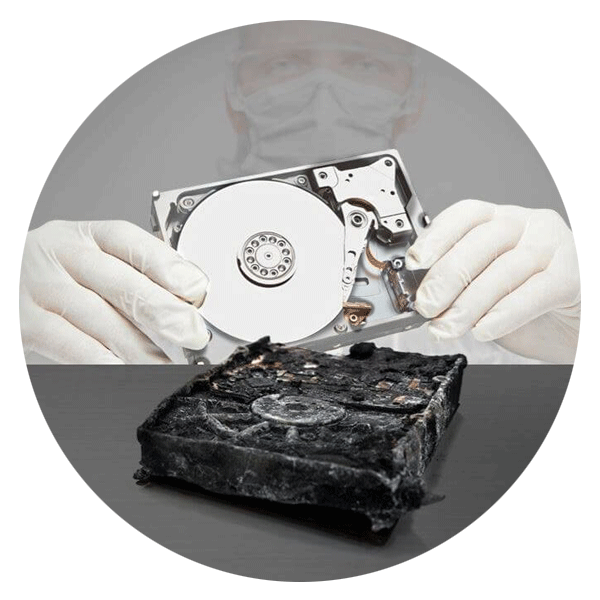 Call for Immediate Assistance!
---