Over-focus on virtualisation cost savings can increase risk of data loss
26 April 2013 by Robert Winter
Ontrack conducted research with VMware to understand perceptions about data management in virtual environments. The first post in the series about the results of the research discussed one of the major misconceptions uncovered in the study – that data is safer in a virtualised world.
The second misunderstanding relates to cost savings. According to the survey, 43 per cent of respondents cited cost as the primary driver of virtualisation adoption. This response comes as no surprise as this is the biggest advantage of virtualisation risk a type of myopia, where they don't always take the necessary measures to protect data and may end up facing major data loss incidents. Users will only make cost savings with virtualisation if the implementation is solid and proactive steps are taken to ensure data availability.
Adapt back-up protocols to support the new virtual environment. We have seen many cases where businesses have adopted virtualisation, for its cost savings benefits without also adapting their backup protocols. Traditional backup methods and software achieve slow and sometime incomplete results. There is a misunderstanding of what and how virtualised data should be backed up to achieve a robust and rapid restore.
Test backups. Very few organisations that adopt virtualisation adapt or test their data recovery plans. Whether it be for traditional, virtualised or cloud storage, backup systems are never 100 per cent reliable. What's more, if backups do not occur in real-time, there's a big chance that critical data is not included in the most recent backup.
Gartner predicts that more than 50 percent of companies globally will have customer-sensitive data stored in a virtualised cloud by 2016. As more businesses shift to the cloud for critical business functions and more enterprises move to virtual backup systems and virtualisation, there will be less protection from data corruption, deletion, destruction or loss - unless the right procedures are in place to safeguard data.
Enterprise IT administrators are advised to be proactive and include data recovery scenario planning and the details of a skilled data recovery service provider in their contingency plans. Also to ensure their third party providers do the same. This is useful in preventing a bad data loss incident turning into a catastrophe.
In the third post in this series, we review the research findings about the pitfalls of trying to rebuild data in a virtual environment.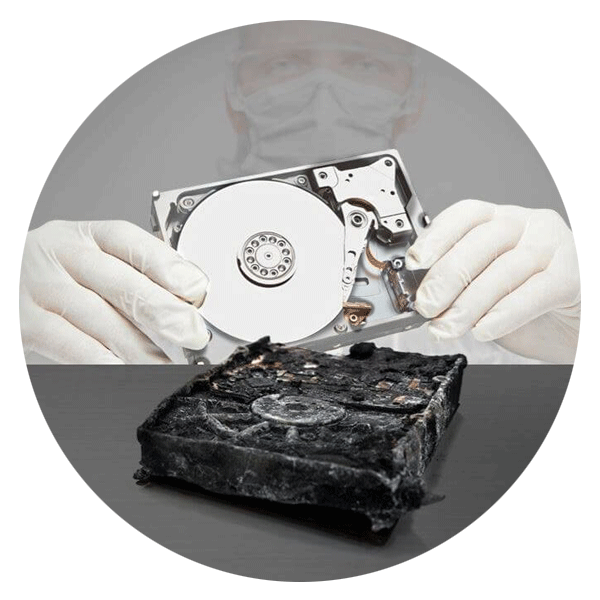 Call for Immediate Assistance!
---