How secure is your cloud storage?
05 December 2017 by Kathrin Brekle
An annual report has been released by the management consultants at KPMG and business association Bitkom, examining the current state and perspectives of cloud use in companies in Germany. 65 per cent of the SMEs surveyed have been using cloud services for years and another 18 per cent are currently planning or discussing deployment. Last year, cloud users accounted for 54 per cent of respondents.
In this article we give a brief overview of the most important findings from the Cloud Monitor 2017 report, with this year's focus being on cyber security. While these are findings from German enterprises, we see that they correspond to other surveys both in other European countries as well as the US.
The proliferation of public cloud storage
In the past, large companies were pioneers in cloud usage, but today smaller companies are increasingly convinced of the benefits. Both groups were nearly equally represented in the survey; 69 per cent of large companies said they use the cloud, compared to 64 per cent of smaller companies surveyed.
When using public cloud, you are using IT services over the Internet. In 2016, 29 per cent of the companies surveyed used services from the public cloud. 49 per cent of them lease cloud software (Software as a Service, or SaaS) and 47 per cent use data storage or computing power (Infrastructure as a Service).
What's more, around one quarter of these enterprises use platforms or operating systems from the cloud (Platform as a Service) or have relocated business processes into the cloud (Business Process as a Service).
Especially for smaller companies, the online applications from the public cloud are quite popular. Much of this is made up of Office applications. Security solutions, groupware applications (e-mail and calendars) and e-collaboration tools are also popular. Customer relationship management (CRM), accounting and financial accounting are also increasingly being handled using cloud software as opposed to 'on premise' solutions.
Private cloud increasingly outsourced
The private cloud uses IT services over a private network. In the survey, this model was preferred by 44 per cent of mostly larger companies. The amount of companies opting to run private cloud by themselves is becoming increasingly small, as the trend is that the IT infrastructure is being outsourced to external IT service providers.
Amongst many other benefits, the main one to mention here would be cost; with all or parts of their IT infrastructure in the cloud an organisation can potentially make cost savings as a result of not needing to maintain their own systems.
Security through encryption
Cloud application providers are increasingly focusing on encryption of data and using server locations which are based in country. Users are also focusing more on compliance and data security; about 90 per cent of cloud users said they used security services to prevent cyber attacks and protect their data from unauthorised access. Encryption and sophisticated monitoring techniques are used to identify unusual access attempts and data retrieval.
Take a strategic approach
Businesses should strategically tackle their use of cloud usage. The choice for or against cloud use should be consistent with the overall business goals.
Possible advantages and disadvantages of the various cloud models should be carefully considered and taken into account, including experiences from previous users. When selecting criteria such as information security, server location and trustworthiness of the provider should be considered in addition to general compliance and data security factors.
Avoid wild growth
Security experts strongly advise against cloud service proliferation as this could lead to security and/or data loss vulnerabilities. Companies are therefore advised to adopt and adhere to internal guidelines for the selection and use of services from the cloud.
The topic of cloud governance is becoming increasingly important and for complete data security assurance, comprehensive security management is essential for both cloud and in-house data.
In conclusion, smaller companies are now using the cloud just as often as large companies. Office applications are usually the most popular, but increasingly entire business processes are now being outsourced to the cloud.
In general, trust in cloud applications has risen sharply in recent years. With optimised security technologies and encryption techniques, cloud services now have significantly fewer security incidents than corporate IT infrastructures.
Does your organisation use cloud services? What do you use and why? Let us know by tweeting @OntrackUKIE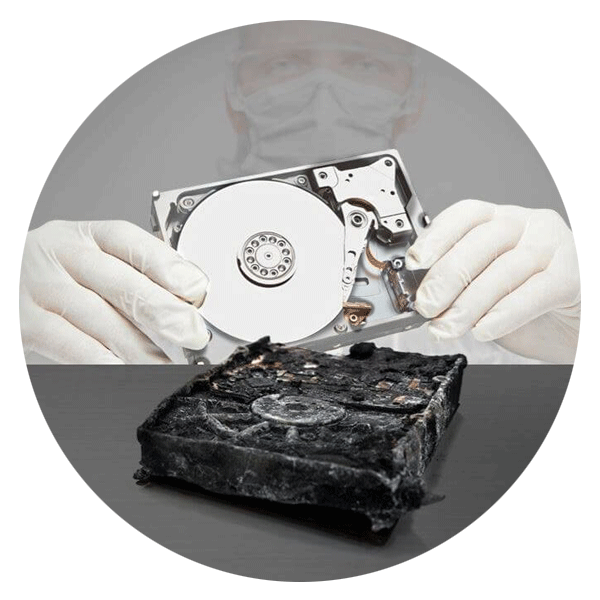 Call for Immediate Assistance!
---