How to protect your data on mobile devices– part three
16 October 2020 by Tilly Holland
In the second part of this series, we explained why it is necessary to erase personal information on mobile devices. In this final instalment, we want to give further advice on what to watch out for when you want to sell or dispose of your outdated mobile device.

How to recycle your smartphone
- If you're not planning on using your old SIM card in your new phone then before you dispose of the device, delete all contacts, text messages and call lists. To do this, you can use the special features provided by your phone or use a data erasure software.
- To securely erase the internal memory, use the default erase settings found on your smartphone. If you're an organisation looking to delete data from an old employee's phone, then use a secure, certified data erasure software.
- If you have a microSD that you don't plan on using in your new device, then use the software. Simply remove the microSD and connect it via a memory card reader to your PC, then use software to overwrite the data. Some phones offer an overwrite function, which allows you to erase the memory card directly, but this is often not 100% reliable.

Recycling your organisation's smartphone
Businesses must put secure data erasure protocols in place when it comes to end-of-life data to ensure adherence to rules, regulations, and national laws. Not adopting such procedures can result in large fines.
Companies only using the functions that are found on the devices themselves to delete data are likely to cause issues for themselves due to the following:
- Some smartphones internally build erase function often does not provide definitive data erasure; information on smartphones and tablets may therefore be recoverable.
- There is no option for verifiable and unchangeable reports of the occurred terminal erasure, preventing a company from being able to demonstrate the performance of the erasure.
- Organisations cannot manage the process of data erasure across multiple devices and platforms.
What should you consider when choosing a secure erasure option?
When choosing a professional solution for the secure erasure of mobile devices, you should consider the following features:
- The ability to automate erasure processes of multiple devices and different platforms: iOS, Android, Windows Phone, Nokia Symbian and BlackBerry.
- The release of an electronic certificate for any cancellation that brings information about the hardware of the device including the Serial Number. The report should not be changed and should include the opportunity to automatically send it to a central database where IT can access the history of any data erasure (useful in case of internal audits, inspections, etc.).
- The availability of different algorithms of international secure erasure standards. Some governments and some companies require the adoption of specific algorithms, such as the DOD5220.22-M (US Department Of Defense clearing and sanitising standard DoD 5220.22-M).
- Finally, mobile secure erasure should be a part of a company's security policy, and every employee should sign and agree to abide by it.

We hope you found this series informative. If you need advice about securely erasing data from a mobile device or any other storage medium, contact us today.
Do you want to know more about how to protect your data throughout its lifecycle? Our latest report delves into the six stages of the data lifecycle and why it's so important to ensure you have an up-to-date strategy that protects data at each stage.
Download it here.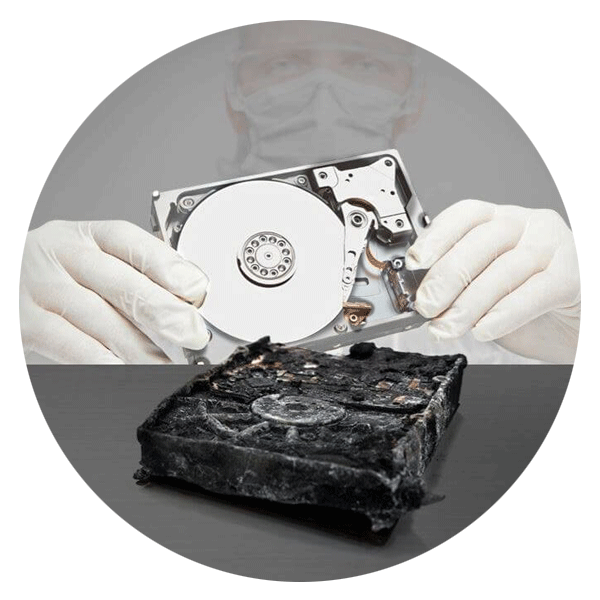 Call for Immediate Assistance!
---