Take a look at Apple's new file system and OS
06 September 2017 by Aleksandra Otrębska

Over the past few decades, Apple has built a multitude of different hardware products, each with their own different operating system: watchOS for the Apple Watch, iOS for iPhones and iPads, tvOS for Apple TV and finally macOS for Macbooks and iMacs. However, the file system used in these operating systems still relies on the 30 year old Hierarchical File System Plus (HFS+) and its predecessor HFS (1985-1998) which ran on the first Macintosh computers.
Both HFS and HFS+ try to find the largest free storage space block on the disk available to save a file. If there is not enough free space available inside a single storage block, then the file will be split into parts, or 'fragmented'. As a result, the remaining part of the file that doesn't fit into the first block will be saved in a second one. When changes are made to a document, it will be saved as a new file, the old version will be deleted and the filename transferred to the new file. With the appearance of Mac OSX in 2002, the operating system tries to avoid (if possible) reusing storage blocks that have become available after deleting data. This is mainly in order to avoid data loss, due to fact that the original data that was deleted will be overwritten with new information.
However, whilst Apple has released many new operating systems over the past few years, they lack many ingredients for the modern times. That's why they've now decided to develop a new operating system entirely. It is called High Sierra and already available as iOS 10.3 for phones and tablets. A new macOS High Sierra version will follow later on this year and there is a developer preview available already, but a final and exact release date in the fall of this year has not been announced by Apple so far.
Phasing out HFS and HFS+
With this new operating system, HFS+ will not vanish completely, but its days are numbered. While it is still possible to use HFS+ in High Sierra, the new OS is based on Apple's new file system 'APFS' (Apple File System). Work on APFS started back in 2014 and it was created completely from scratch, rather than from pre-existing code. This was necessary because HFS and HFS + were not designed to be used with modern storage media such as SSDs.
Cross-platform, performance and security
APFS is cross-platform, which means it can run on all Apple devices, whereas HFS and its successor were designed to handle hard disks (with a smaller capacity than today). APFS is also optimised for flash and SSD storage, which means performance will be greatly increased, especially with the new ability to transfer files almost instantly. What's more, Fast Directory Sizing has been used in APFS to speed up the calculation of space occupied by applications.
Strong encryption
An important new feature is the new disk encryption technology. APFS will do this separately for individual files, protecting the metadata of the most important files with special keys. This will speed up the process of encrypting and decrypting the disk, and will also significantly increase data security.
Data loss in APFS
As APFS is based on the concept of copy-on-write, data loss because of data being overwritten is not likely to happen anymore. With copy-on-write, data blocks will not be overwritten immediately, but fully copied to another available free storage space first. Afterwards, the links pointing to the block will be updated in the metadata if changes are made. This way the original data will not be erased at all until any changes are made. Additionally, because the file system is block-based, data blocks that are not changed will stay in their original state.
MacOS High Sierra is on the way
MacOS High Sierra (version 10.13) is the successor to macOS Sierra (version 10.12). The first change will be the new file system - APFS, which will replace HFS+. The new system will also receive HEVC; a new video standard that will allow up to 40% compression over the current standard. HEVC will streamline 4K video streams and make your images take up less disk space without sacrificing quality. The new system will also receive Metal 2 technology, which features virtual reality and machine learning. Thanks to this, applications will be able to use the full power of graphics and provide excellent visual effects.
Developers promise that Safari will be even faster and more resource efficient, plus searching the mail library in Mail.app will be faster and the messages will be better compressed. An improved Photos app will change the way you browse, organise and edit your photos, plus High Sierra will provide new image editing tools.
Overall, MacOS High Sierra seems really promising. The new version of the system will bring not only cosmetic changes but above all, it will streamline work with the new APFS file system. Apple has promised greater performance, speed and stability - we will see in the coming months exactly how they live up to the high expectations.
Are you a Mac user? What are you most looking forward to about APFS and High Sierra and why? Let us know by tweeting @OntrackUKIE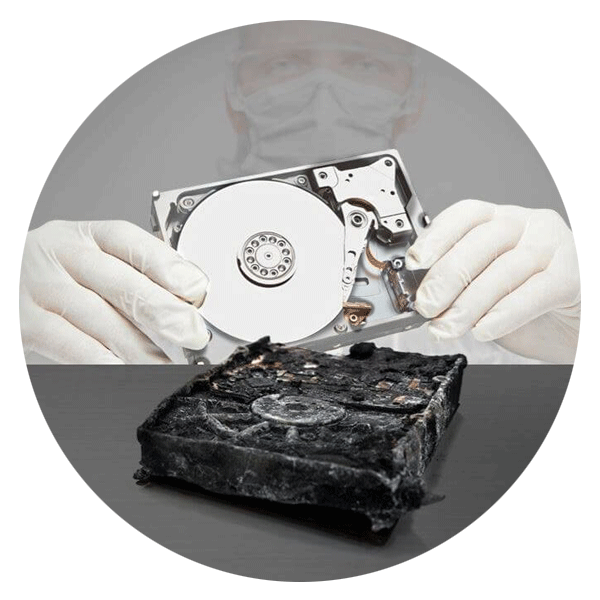 Call for Immediate Assistance!
---