Ontrack and QNAP understand the importance of your data and have teamed up to provide you the best protection with the Data Recovery Protection Plan.
Ontrack and QNAP
Ontrack and QNAP have teamed up to provide you the basic Data Recovery Protection Plan.
Please call us or email us to work with a data recovery specialist if you have any queries.
+852 3704 8688
Enquire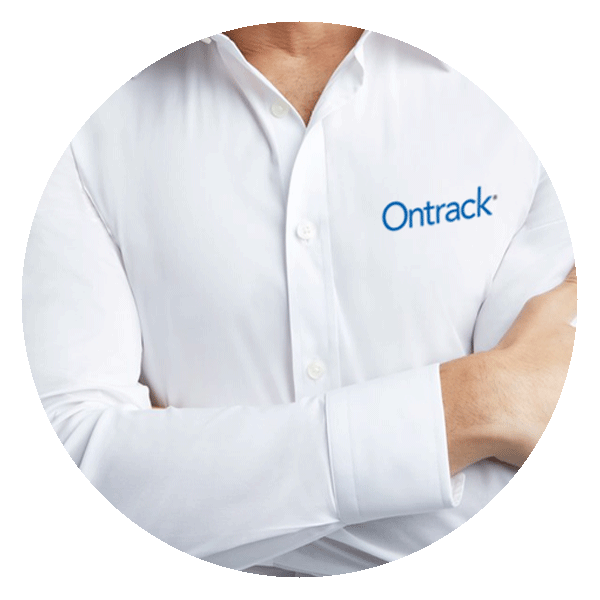 Your benefits
As a QNAP customer, you can benefit from:
Safe handling of your files with secured and data confidential processes.
Expert data recovery performed by experienced professionals in Singapore's most advanced data recovery Class100 cleanroom environment.
1 year free data recovery service for selected QNAP 1 to 4 bays models with maximum 4x 4TB hard drive capacity sold thru authorized Hong Kong distributors.
Ontrack with more than 30 years experience have extensive expertise in all types of mechanical or software-related issues that resulted in the inaccessibility of your files on your hard drive.
QNAP models covered by the Ontrack Digital Care Plan

1 Bay
TS-128A, TS-131P, TS-131K
2 Bays
TS-228, TS-228A, TS-231P, TS-231P2, TS-251A, HS-251+, TS-253A, TS-253B, TS-253Be, TS-251B, TS-230, TS-251D, TS-253D, TS-231K, TS-231P3, QGD-1600P, TS-251+, TR-002
3 Bays
TS-328, TS-332X, TS-351
4 Bays
TS-431P, TS-431P2, TS-451A, TS-451+, TS-431X, TS-431X2, TS-453Bmini, TS-453A, TS-453B, TVS-463, TVS-473e, TVS-471, TS-453BT3, TS-453Be, TS-473, TS-453D, TS-431K, TS-431KX, TS-431P3, TS-431X3, TVS-472XT, HS-453DX, TR-004, TL-D400S
iconicon
This Service Includes:
One single data recovery attempt regardless if the drive is recoverable or not. The coverage is only for the following data loss scenarios only

Deleted Data
Disk Reformat
Overwritten data

Reformat cases do not include the changes of RAID condition - which means rebuild, degrade, deleted, overwrite of RAID setting etc.
This service uses Ontrack's latest proprietary tools and technologies for the highest chance of success. Ontrack cannot guarantee that the achieved result will be the result desired by the Customer. Ontrack does not guarantee that any specific data will be recoverable and it cannot and does not guarantee which data files are on the media. Data recovery shall be strictly limited to whatever files recoverable on the media. Licensed software or files (like operating systems or application software) will not be recovered.
Customers will need to provide their own backup media to store the recovered data.
For data recovery services required outside the coverage, customers will enjoy a 10% discount on the recovery fees. There will be no evaluation fee charged.
Please make an appointment before delivering the NAS to us.
The complimentary data recovery programme will be voided if there is a manufacturers' recall.
For encrypted drives, customers will need to provide the proper encryption credentials. Without providing the proper encryption credential details, we will not be able to decrypt the data and proceed with the data recovery process.
Please register within

30 days of purchase of QNAP and New hard drives with legitimate computerized printed receipt

to claim the complimentary data recovery coverage. Otherwise, the data recovery plan will not be honoured. The time gap for purchases of QNAP & Harddisks shall be within 7 days.
This service only covers the data recovery process and the return of data to the end user. It does not cover the repair and/or replacement of faulty hard drives. This is generally covered by product warranties. Contact your supplier for more information.
Ontrack reserves the right to refuse to perform the service on a drive in the following circumstances:
The drive has not been registered, has been incorrectly registered or has been registered after the thirty (30) day deadline has expired.
Where the Device received by Ontrack does not match the information entered during the registration process.
Drives which have been tampered with (i.e. a drive has previously been opened or is otherwise not intact, for example if the seals or labels applied by the manufacturer have been removed or there are other signs of tampering).
Upload proof of purchase image does not show the complete invoice/receipt with visible date of purchase and product type. Hand-written receipts are not accepted.