Ontrack and WD have teamed up to provide you the basic Data Recovery Protection Plan program, DRPP-LITE for accidental data loss. This program covers Deletion, Reformat & Overwrite data loss scenario for hard drives only.
Ontrack and Western Digital
Ontrack, with more than 30 years experience, are a global partner of Western Digital and authorised to unseal hard drives for the purpose of data recovery.
Ontrack Data Recovery will not void your WD warranty. Please call us or email us to work with a data recovery specialist if you have any queries.
+65 6296 5131
Enquire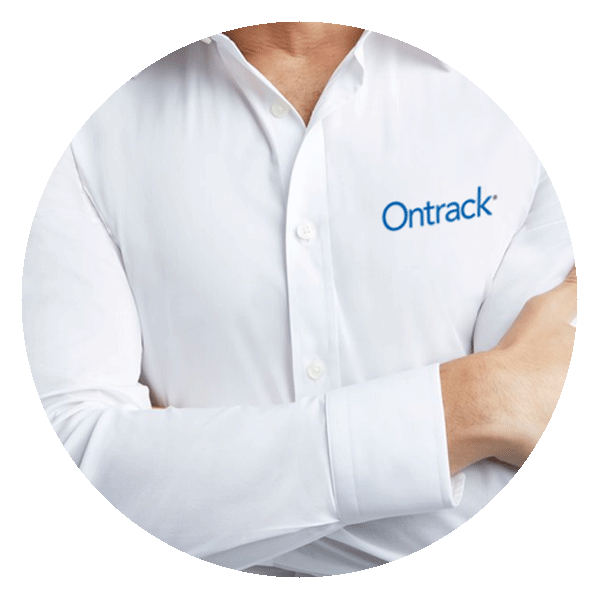 Service Benefits:
Safe handling of your files with secured and data confidentiality processes.
Expert data recovery performed by experienced professionals in Singapore's most advanced data recovery Class100 cleanroom environment.
1 year complimentary DRPP-LITE service for selected external & internal storage sold thru authorized WD local distributors.
DRPP-LITE
(HDD only)

Coverage for Deleted, Reformat, Overwrite data loss scenarios only
1 recovery attempt over the coverage period
Backup media chargeable
WD models that are covered by the Data Recovery Protection Plan

External Drives

Portable HDD storage
Desktop HDD storage
Portable SSD storage*

Product Name

My Passport, My Passport for Mac
My Book, My Book for Mac, My Cloud, My Cloud Home
My Passport SSD, My Passport Wireless SSD, My Passport Go

Capacity

Internal Storage

Desktop HDD
Surveillance HDD
SSD*

Product Name

Blue, Black
Purple
Blue, Black, Green

Capacity

*not inclusive for DRPP-LITE
iconicon
DRPP-LITE service Includes:
One single data recovery attempt regardless if the drive is recoverable or not.
This service uses Ontrack's latest proprietary tools and technologies for the highest chance of success. Such chances are however influenced by the nature and seriousness of the technical issue experienced by the media. Ontrack cannot guarantee that the achieved result will be the result desired by the Customer. Ontrack does not guarantee that any specific data will be recoverable and it cannot and does not guarantee which data files are on the media. Data recovery shall be strictly limited to whatever files recoverable on the media. Licensed software or files (like operating systems or application software) will not be recovered.
The complimentary data recovery programme will be voided if there is a manufacturer's recall.
The service covers a single registered HDD. Not available for HDD RAID configuration and SSD.
Please register within

30 days of purchase with legitimate computerized printed receipt

to claim the complimentary data recovery coverage.
2 ways shipping charges are borne by customer.
Ontrack reserves the right to refuse to perform the service on a drive in the following circumstances:
The drive has not been registered, has been incorrectly registered or has been registered after the thirty (30) day deadline has expired.
Where the Device received by Ontrack does not match the information entered during the registration process.
Drives which have been tampered with (i.e. a drive has previously been opened or is otherwise not intact, for example if the seals or labels applied by the manufacturer have been removed or there are other signs of tampering).
Upload proof of purchase image does not show the complete invoice/receipt with visible date of purchase and product type. Hand-written receipts are not accepted.
icon
Product Registration to Activate Plan
Fill out the registration form below to activate the Data Recovery Protection Plan.
Click Choose File to upload a scan or copy of your proof of purchase of your device. The normal data recovery fees start from SGD500. We encourage customers to upgrade to DRPP-FULL to ensure you have a full coverage during the usage of the WD storage.