Tuesday, March 3, 2020 by Michael Nuncic
There still seems to be a great deal of confusion in regards to correct data erasure protocols, which is leaving organizations open to data breaches. In this blog, we explore how you can ensure your business remains compliant when erasing data from active environments.
---
Thursday, February 20, 2020 by Mikey Anderson
Organisations have had to ensure they are adhering to GDPR regulations in regards to erasure since its implementation in 2018. Is your company GDPR compliant?
---
Thursday, February 13, 2020 by Tilly Holland
There are many different ways to ensure secure data erasure. With so many media types available, do you know which sanitisation method is most suitable?
---
Thursday, January 30, 2020 by Milagros Gamero
The secure erasure of data can be the difference between protecting your sensitive data or a potential breach. Read more on the subject of a secure erase.
---
Tuesday, November 19, 2019 by Tilly Holland
We recently collaborated with storage experts, Kingston Technology, to produce a series of webinars called Tech Talks. Over the next four weeks, you will get the opportunity to join our Research and Development Lead, Robin England and Kingston's Field Application Engineer, Geoffrey Petit, as they share their knowledge on SSD technology and the challenges surrounding data recovery from SSDs.
---
Thursday, April 25, 2019 by Mauro Aiello
Selling used media devices through second-hand stores is becoming popular. Many of these stores promise to delete the data that resides on your device before they are resold, so you don't have to. But are they doing this? And if they are, are they doing it properly?
---
Thursday, April 26, 2018 by Michael Nuncic
With just weeks left until the European GDPR regulation gets into full effect on May 25th and fines up to 4% of the global annual turnover for companies and organization who do not comply to the rules, managers should check if they are able to securely erase data and files on demand, when ordered.
---
Tuesday, March 20, 2018 by Michael Nuncic
What sounds easy and has already happened accidentally without any further action, can be difficult to implement in reality. For one thing, you have to know what exactly should be forgotten. On the other hand, you have to know how to actually forget everything completely. Without just a spark of information, the pink elephant can still be found.
---
Tuesday, November 3, 2015 by Jennifer Duits
There are some pretty awesome and crazy videos in the world of IT. A lot of them stop and make you wonder if this is really possible or merely creative camera work. One of these videos creating a lot of buzz around our office today is courtesy of Photonicinduction and posted on Sploid.
---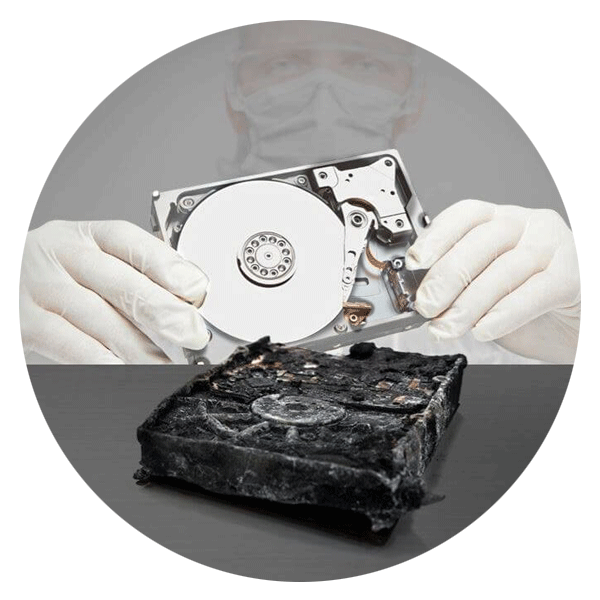 Call for Immediate Assistance!
---