Thursday, May 7, 2020 by Pedro Vasconcelos
Cloud storage has become popular, over the years however many people forget that the data stored in the cloud must still be kept at a physical location.
---
Tuesday, December 31, 2019 by Tilly Holland
Data recovery can become a hidden cost if not planned for. Every business continuity plan and disaster plan should include professional data recovery services as part of their overall solution.
---
Thursday, November 1, 2018 by Michael Nuncic
The future of nanotechnology has been discussed for a number of years now, both in the press and in the tech industry. But, what actually is nanotechnology? And how could it affect data storage in the future?
---
Friday, February 23, 2018 by Michael Nuncic
In a previous blog post, we showed the need for a new storage concept for the ever growing amount of data in the Big Data Age. The solution to this challenge in data storage is Object storage. But what about data protection and data recovery?
---
Thursday, February 22, 2018 by Michael Nuncic
More data is transferred and generated globally than ever before. The analysts from IDC are expecting that by 2025 the global datasphere will grow to 163 zettabytes. That is an increase by more than 1000 % from the 16.1 ZB of data of 2016. Which data storage is right for you?
---
Monday, November 13, 2017 by Shira Caldie
As more organizations continue using public cloud storage, the risk for data loss becomes more prevalent. With the largest DDoS attack in 2013 coming in at 309 Gbps, no environment is safe. Infrastructure must be controlled with policy.
---
Thursday, April 6, 2017 by Kathrin Brekle
The annual World Backup Day on March 31st always provides good reason to consider one's own approach to creating backups, as well detecting any possible weak points. For many people, making a backup is just a tedious routine. However, it can be very reassuring – for both private individuals as well as for companies – to know that a functioning backup exists if an emergency should strike. The results of the global survey conducted by Ontrack once again demonstrate the importance of this issue.
---
Friday, January 13, 2017 by Michael Nuncic
Working for the leading global data recovery company, Kroll Ontrack specialists see a variety of storage devices and technologies come and go over the years when they fail to function and data loss occurs. As older storage technologies make way for newer technologies - and since no medium or technology is failure-proof, one day it will come into one of our several data recovery labs around the world.
---
Friday, October 7, 2016 by Kathrin Brekle
Modern information technology in business is subject to constant change. Not only the growing flood of data, but also the increasing demands of fast access to information and instant communication leads to new technical innovations to cope with the large amounts of data. In this article we want to give you an overview of key trends such as Software Defined Storage (SDS) and Hyper-converged storage, as well as an overview of the challenges companies face in everyday storage management.
---
Thursday, March 3, 2016 by Sam Wiltshire
There are a wide range of questions that small businesses need to ask before moving to the cloud in order to be sure their data is secure and accessible at all times. With this in mind, here are five of the most important things to consider before making a decision.
---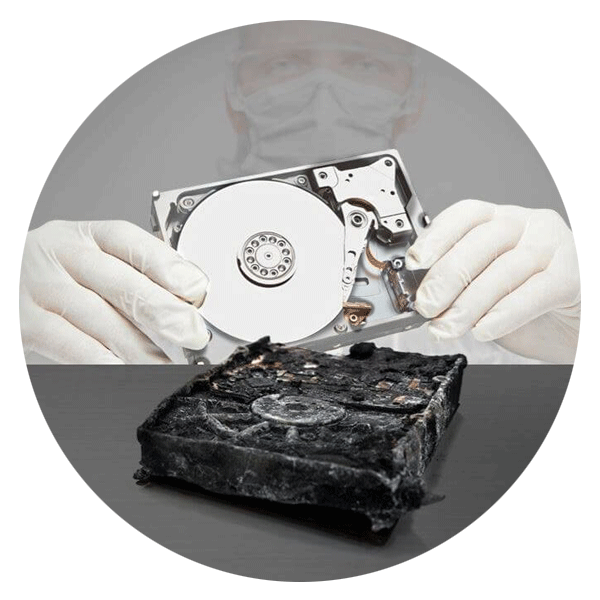 Call for Immediate Assistance!
---