Thursday, July 16, 2020 by Tilly Holland
Disaster recovery plans should be an essential part of every organisation. In this blog, we give you steps to follow to ensure you have one in place.
---
Friday, June 12, 2020 by Tilly Holland
No matter how big or small your business, it's important to plan for the worst. Our free disaster recovery plan template will ensure you're prepared.
---
Thursday, June 4, 2020 by Tilly Holland
A disaster recovery plan is vital for an organization to ensure their data is protected from loss. How do you build a disaster recovery strategy?
---
Thursday, February 27, 2020 by Pierre Pommier
With 2020 now in full swing, we thought we would take a quick look back at some of the most memorable data recovery projects we saw over the course of 2019.
---
Thursday, January 3, 2019 by Michael Nuncic
2018 was a good year for Ontrack, with the company successfully accomplishing data recovery from a large number of jobs where its competitors failed. But, don't think that every data recovery was straightforward. In order to showcase the types of situations Ontrack dealt with last year, below are 5 of its most memorable data recovery projects of 2018.
---
Wednesday, June 21, 2017 by Antoine Valette
Six months after the crash, engineers were able to find the remains of a hard drive from the shuttle. NASA sent this hard drive to Ontrack in hopes of recovering as much data as possible.
---
Wednesday, January 26, 2011 by The Data Experts
Data is everywhere. No longer confined to desktop computers, data is always with us – at the gym in the form of an iPod, in the car via your cell phone and of course surrounding you at work – notebooks, desktops, servers, etc. With the increased portability of data comes the increased risk for data to be lost, misplaced, damaged or destroyed.
---
Thursday, December 16, 2010 by The Data Experts
With cutting-edge hard drive recovery tools and processes backed by 25 years of experience in recovering data from drives that are severely physically damaged, Ontrack Data Recovery engineers helped customers recover their data following some of this year's worst disasters, and nearly all cases resulted in a successful recovery. What follows is the seventh annual top ten list of data disasters witnessed in 2010.
---
Thursday, December 31, 2009 by The Data Experts
Data disasters will happen. Accepting that reality is the first step in preparing a comprehensive disaster plan. Time is always against an IT team when a disaster strikes, therefore the details of a disaster plan are critical for success.
---
Thursday, December 31, 2009 by The Data Experts
We applaud the storage industry for continuing to find better ways to preserve data and maintain business continuity. Some failures are beyond the soft recovery methods that the hardware can handle. This is where Ontrack Data Recovery fits into your or your client's Data Availability plans. Ontrack Data Recovery has services available to accommodate your or your client's time requirements for original data restoration.
---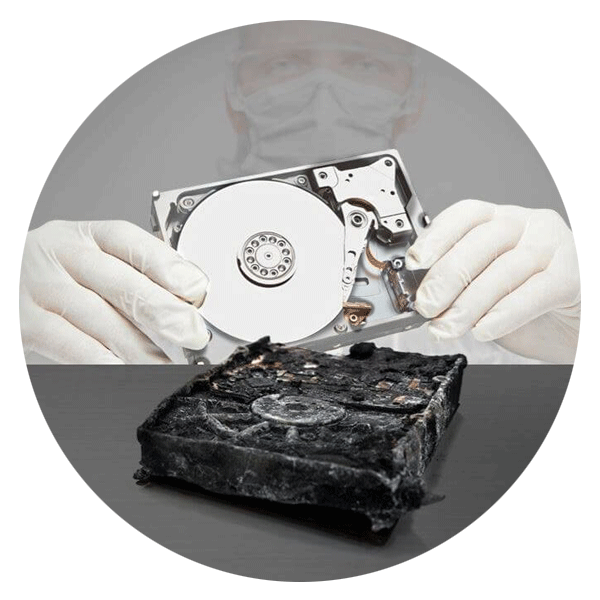 Call for Immediate Assistance!
---