Thursday, April 7, 2022 by Ontrack Team
When your hard drive is corrupted, it may seem impossible to retrieve the data. However, recovering data from a corrupted hard drive isn't impossible if you have the right expertise. The first step in recovering your data is to look at what caused the corruption.
---
Friday, January 7, 2022 by Ontrack Team
The lifespans of hard drives can vary between devices, but they will all fail at some point. Learn more about how you can identify if your hard driver is about to fail.
---
Monday, December 20, 2021 by Ontrack Team
Need help figuring out what's causing your hard drive to fail? Take a look at our rundown of the most common hard drive error codes and how to fix them.
---
Thursday, October 21, 2021 by Ontrack Team
Learn about the most common HHD and SSD failures and data loss scenarios that may need professional data recovery services. Ontrack can help prevent data loss.
---
Thursday, July 1, 2021 by Tilly Holland
For most people, hard drives go beyond being a simple object. They are the keeper of our memories, work files, favorite music tracks, and personal videos. In essence, they are the digital archive of our lives! But buying a hard drive can be a difficult choice. This blog aims to help you make a more informed choice. As they hold such importance for many people, we thought it was a good idea to look into some of the main considerations you should take before purchasing one.
---
Wednesday, October 21, 2020 by Aurore Alifanti
Read how Ontrack saved a professional photographer's photos after his hard drive was dropped resulting in a hard drive head crash.
---
Thursday, June 6, 2019 by Tilly Holland
Selling second-hand storage devices on ebay is becoming more popular. But, have you actually erased all your sensitive data?
---
Wednesday, January 9, 2019 by Michael Nuncic
Unlike the usual symptoms of a loud scratching or 'clicking' noise, it's not always immediately clear whether a hard drive is physically defective or not. Many users find it irritating and do not know how to react; is it a one-off event or is it a recurring problem? Hard drive failures can happen relatively quickly, especially as the average lifetime of these devices is usually only around three to five years
---
Tuesday, May 26, 2015 by Jennifer Duits
The metrics tracked by SMART tools - called attributes - vary from manufacturer to manufacturer, but typical examples include the number of hours the drive has been switched on, the time it takes for the spindle to reach operational speed and the count of reallocated sectors.
---
Monday, January 14, 2013 by David Logue
This post is a continuation of the series on Solid State Drives (SSDs) and their role in enterprise storage. In the first post, I discussed the differences between traditional HDDs and SSDs. In the second post, I looked at the challenges associated with data destruction and asset disposal.
---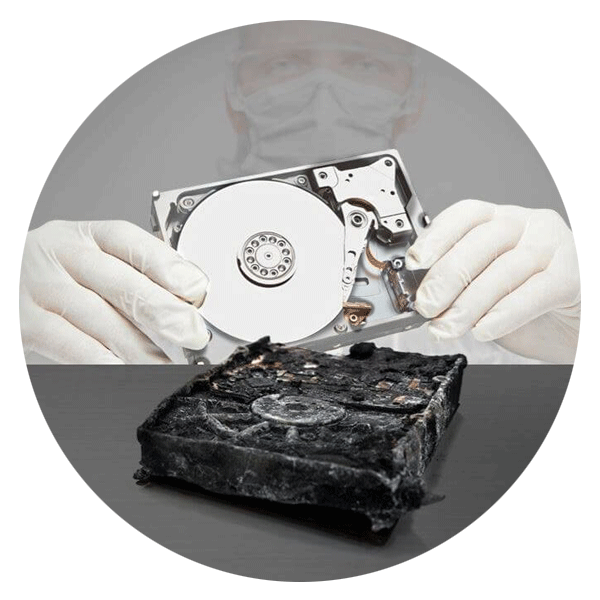 Call for Immediate Assistance!
---