Monday, October 21, 2019 by The Data Experts
---
Thursday, March 23, 2017 by Ben Blomberg
We've discussed in previous posts how the growth of cloud computing, mobile transactions, and social networking is changing the computing landscape and how organizations will meet the demands of this ever-changing environment. At the core of this growth, mission-critical servers allow enterprises to work across multiple channels and devices to support their employees, customers, and e-commerce.
---
Monday, December 19, 2016 by Michael Nuncic
Microsoft released its final Windows Server 2016 version a few weeks ago. It comes in three editions – Windows Server 2016 Standard, Windows Server 2016 Datacenter, and Windows Server 2016 Essentials. Additionally, two Windows Storage Server 2016 Editions – Workgroup and Standard – were also released.
---
Thursday, September 29, 2016 by Milagros Gamero
In the first part of this article we covered the storage systems architectures, now we want do give some insights on how to cope with system failures and data loss.
---
Thursday, July 23, 2015 by Sam Wiltshire
Old server hardware needs to be disposed of properly to avoid potential problems – including leaked sensitive information.
---
Thursday, December 31, 2009 by The Data Experts
Despite the industry improvements in backup systems or storage array systems, a server failure is a common occurrence that can leave a business paralyzed. Whether the failure is hardware-related, software-related, the result of human error or due to a natural disaster, the number of data loss events is increasing as businesses rely on their corporate server structure and document storage volumes.
---
Thursday, December 31, 2009 by The Data Experts
The fictional, true-to-life IT scenarios at the beginning of this article illustrate the situations and decisions that IT staff must make. Businesses and institutions like yours, without access to their data, run the risk of losing millions in revenue every day. The fact is, today's systems are relied on more then ever for consistent and available data.
---
Thursday, December 31, 2009 by The Data Experts
We applaud the storage industry for continuing to find better ways to preserve data and maintain business continuity. Some failures are beyond the soft recovery methods that the hardware can handle. This is where Ontrack Data Recovery fits into your or your client's Data Availability plans. Ontrack Data Recovery has services available to accommodate your or your client's time requirements for original data restoration.
---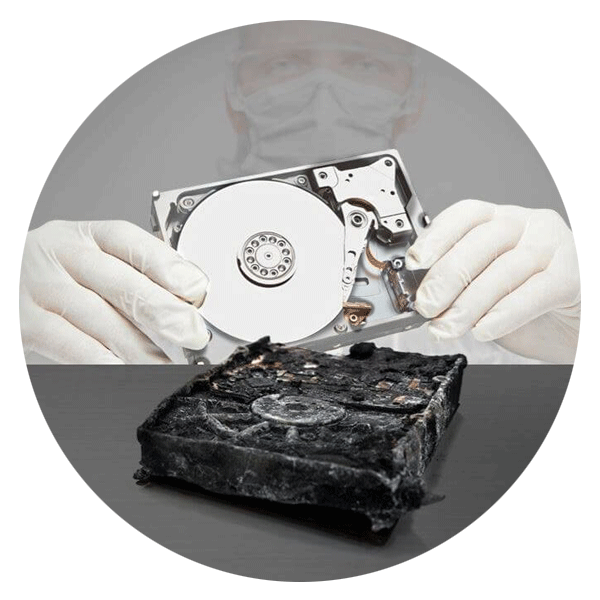 Call for Immediate Assistance!
---