12 Days of Data Protection: Complete Data Protection List
Thursday, September 17, 2020 by Jennifer Duits
Tis the season where people are either really busy at work, or it's really quiet due to vacations, holidays and etc. If you are really quiet this time of year, or if the beginning of the new year is your down time, maybe it is time to do 12 Days of Data Protection. I am really into lists lately. Just look at my last blog, not to mention shopping lists, grocery lists, holiday card lists…the list of lists just goes on and on. I've decided that this might be a good time to compile a to-do list to protect your data. I know data protection activities tend to get pushed aside when the life of data creation and data management is so crazy. When is the last time you have really looked at your data center to make sure all of your checks and balances are in place? Maybe you're a data protection Scrooge just saying "Bah Humbug! It will never happen to me!" Well, for almost 30 years we have been working with people who thought it would never happen to them. Now is the time to change! It's not too late!
12 Days of Data Protection
Some of these may take more than a day, but you can get a good start on them or enlist help when needed.
On the first day of data protection... just kidding… Day 1: Review your backup processes/practices
How often are you backing up critical data?
Day 2: Check your backups to make sure they are working properly
Day 3: Check your power protection devices to make sure they are functioning properly
Do you have enough Uninterruptable Power Supplies (UPS) in place?
Is there a backup generator for your data center or the building it is in?
Day 4: Make sure you have surge protectors in place
Day 5: Evaluate any offsite data centers for the steps in days 1-4
Day 6: Review the contents of any offsite media storage
Do you know what is all there?
Day 7: Catalog any tape media that has "mystery data" on it
Day 8: Implement a secure erase process for end of life or repurposed media
Day 9: Validate your erase process to make sure it is 100% effective
Day 10: Check your process for data encryption
Log the type of encryption and/or encryption software you use somewhere safe
Make sure you know all of your passwords
Day 11: Check any cloud or virtual storage
Re-evaluate your cloud provider's protocol for data that is lost
Day 12: Put together a plan for data recovery should the worst of the worst happen to you.
Here is a list of Data Recovery Tips to increase your likelihood of a successful recovery
Add our contact data to your list of contacts outside of your PC – Do you still have that paper rolodex? Just kidding!
Day 13: Take a break! You've earned it!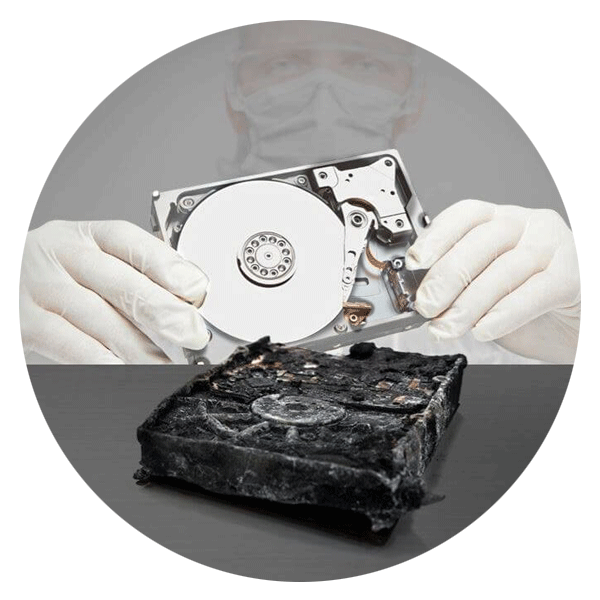 Call for Immediate Assistance!
---