Mobile device data recoveries up 161%
Thursday, March 21, 2013 by David Logue
If you can believe it, the International Telecommunication Union predicts the number of mobile phones worldwide is expected to exceed the world's population by 2014. With the increase of mobile devices comes an increase in need for mobile device data recovery. Ontrack has seen major increases in mobile device data recovery over the past few years:
2010-2011: 55% increase
2011-2012: 161% increase
Physical damage is the most common cause of data loss seen by the company. This includes drops, human error and water damage. The rest of the mobile data losses occur from logical failures, such as accidentally deleted files, corrupt software, password lockout and OS upgrade issues.
Ontrack Data Recovery engineers report that in 2012, for recovery resulting from physical failure:
31% of cases were electronics-related physical damage
23% were the result of water or moisture damage
7% were related to damage to the exterior of the device
For recovery resulting from logical failure:
26% were the result of deleted files
7% were software corruption and six percent were cases of password lockout
Mobile device data recovery process
In instances of physical damage, Ontrack Data Recovery engineers open the device within a cleanroom environment and assess the physical condition of the circuit boards and parts through a comprehensive diagnostic process. The mobile device's printed circuit board (PCB) parts are examined and repaired as needed to get the device to a state where the data can be read. When there is logical failure, engineers use specialized software to bypass the identified issue and then access and extract the data.
Tips for handling data loss
The most requested data to be recovered from mobile devices are photos/videos and contacts, followed by notes and text messages. To promote the best chance of success in recovering this valuable data, use these tips:
Time is of the essence
Power off the mobile device immediately and get it to a reputable data recovery provider. The longer you wait, the more likely critical data will be overwritten (deleted files) or the drive will corrode (physical damage such as water).
Backup, backup, backup
Before disaster strikes, back-up your data to another device, such as a laptop, the cloud or an external drive. If you get an operating system error, this backup is often the saving grace in the recovery process.
Know what you want.
The key to recovering data quickly is to know what data to target. Communicate to your data recovery provider what data is most critical to better ensure a timely and accurate recovery.
But these aren't the only tips Kroll Ontrack has to offer. Visit the website for more tips on protecting your data.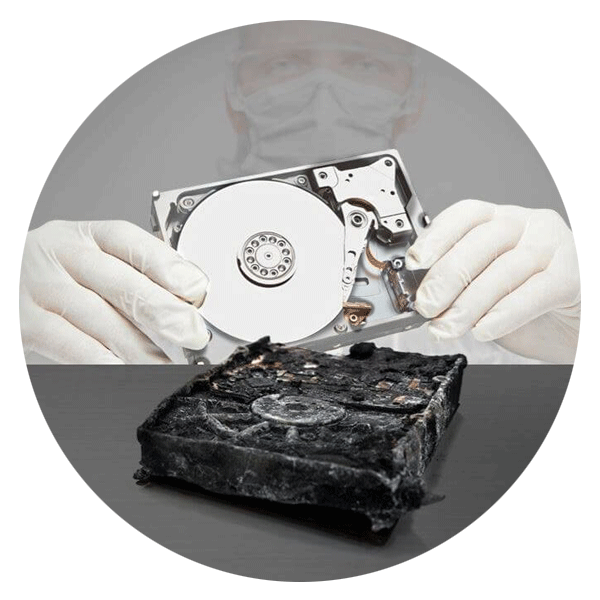 Call for Immediate Assistance!
---