Understanding the Importance of Tape Migration – Part 2
Thursday, July 14, 2016 by Michael Nuncic
In the first part of this blog article we showed the many reasons why a tape migration projects are necessary. Now we'll discuss the various steps of such a project.
What does a typical tape migration process look like?
Even though every tape migration project is different, a project should include at least four major steps: Consultation, Proof of Concept, Tape Processing and Project Completion.
Consultation: The goal of a data migration – whether it is tape based, or on any other media – is to keep your archives and production data accessible at any time. To make this possible a detailed analysis and consultation with the project manager from your chosen tape migration service provider is the first step for a successful project. Be sure to discuss the current state and the desired outcome of each tape migration along with accessibility during the project.
The project requirements and the criteria for success are defined below. The result should be a Statement-of-Work, which describes the scope of the project accurately and includes cost estimates as well as a schedule.
Proof-of-Concept: This defines the project. It determines the data landscape as well as the resources available and required. For very complex cases, the project scope and effort required is determined in more detail in a feasibility study.
There is no Proof-of-Concept without an audit of the archived and available media. It is an analysis of the existing media types and data formats to be migrated. This can be an extensive task especially when there is a large amount of tapes to be migrated and they consist of various formats. Additionally in an audit the quality of the tapes have to be inspected. Are they still functioning, did the tapes reach their end-of-life or are they damaged? All these questions have to be answered before the next step can begin.
Tape Processing: Tape processing covers all the steps in the process which are necessary to both technically migrate tapes from one format into another (and/or from one backup solution to another) as well as securely destroy the unneeded tapes afterwards. They are:
Indexing and cataloging: When the audit already resulted in indexing the available tapes, their catalog files have either to be created or saved. Every file on every single tape should be cataloged to create lists of where data is located on each tape or inside a tape set.
Extracting: This step is one of the most important since here the data is extracted from the original tape format and from the original backup solution. If the tapes are defective or old this is combined with data recovery efforts to gain as much data from those tapes as possible.
Data conversion: After the original data is extracted, the process of converting it into the new backup solution format can be accomplished. Therefore the tape migration service provider should have all the necessary tools to convert not only common backup solutions or tape formats like Backup Exec™ or LTO, but also software from vendors like ARCserve®, NetBackup™, Backup Express, Retrospect®, TapeWare®, UltracBac® and formats like AIT, DLT or IBM 3592.
Tape duplication: In this step tapes which have to be archived are duplicated onto the final tape format. In some cases tape migration service providers are only able to copy the data on a single tape format. Advanced software tools are able to duplicate the data on several different tape formats. A precise bit-for-bit copy is created and replicated in the exact format of the wanted target medium.
Secure data erasure and disposal of tape media: Discarded backup tapes still store data, which are not intended for external viewing. If companies are too careless with this confidential information, it can get to the public and be misused. If the information is not disposed of properly, companies can face financial loss, legal penalties and loss of confidence by customers and employees. Therefore secure erasure of the unneeded tapes and disposal of those tapes is an important part of every tape migration process.
Project completion and follow-up: The fourth and final step of any tape migration project is the completion of the following tasks:
Evaluation of the final project.
Examination of the project goals.
Documentation of the project as well as the verification of secure data erasure and disposal of unneeded tapes.
Recommendations for data management and archiving.
As we can see by these project steps they are not needed in every case, but even with some items missing in a project, a lot of work has to be done.

In some cases – but not all – it isn't necessary to go through a complete tape migration project. There is another new way to have data on tapes readily accessible without the need for a full migration: Ontrack® DataAdvisor™.
Ontrack DataAdvisor solves some of the problems that a lot of companies face with tape storage. Because of the longevity of tape, additional problems arise with employee turnover. The successors often don't have important information about the data stored on magnetic tapes. Documentation on the software or hardware solutions are missing, as well as catalogs and indexes on the stored files. As a result no one really knows what content is located on the archived tapes that the company holds.
To gain information about what is on legacy tapes and to retire old tape hardware and outdated backup software, Kroll Ontrack launched its new product Ontrack DataAdvisor as part of its tape services. It allows access to old data from legacy tapes without the need to maintain tape hardware or backup software.
Tape services combined with Ontrack DataAdvisor doesn't mean that tape migration is not necessary anymore, but it helps in making decisions on what data is really important and necessary to migrate and/or store. Unneeded tapes and tape sets can be identified easily and securely destroyed, while important content can be rescued, extracted and migrated onto new tapes until their end-of-life.
For more information on Ontrack DataAdvisor visit our website.
Picture copyright: Wilhelmine Wulff / pixelio.de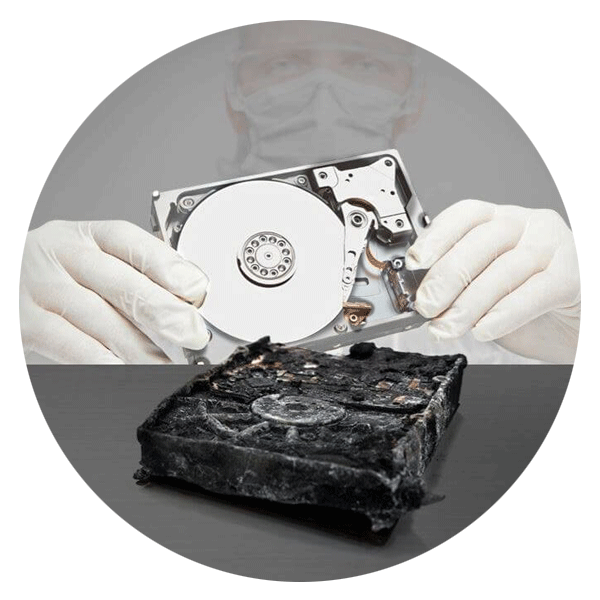 Call for Immediate Assistance!
---