As a Dell Partner, Ontrack is the best solution for successful recovery on Dell systems. Our Dell data recovery specialists can help get your data back.
Dell customers receive a FREE Evaluation plus a discount on all data recovery services and software!
Dell Data Recovery.
As a data recovery partner with Dell, we have been successfully recovering data from Dell storage systems for years. With over 35 years of experience and self-developed tools, we find the best solution for your data recovery.
Free shipping
Free Data Evaluation

Free data recovery consultation and 24/7/365 global service
Access to the Ontrack® Online information center, a secure portal to easily view the status of your recovery.

20% Discount on Data Recovery Service and Software

100% guaranteed price quotes with no hidden or extra charges incurred.
Ontrack Data Recovery Service
Dell Data Recovery Capabilities
We provide data recovery on all Dell data storage solutions, including:
Dell PowerEdge Tower Servers
PowerEdge Rack Servers
PowerEdge FX Series Modular Infrastructure
Dell PowerVault Structure
EqualLogic PS Series
Dell Storage MD Series
Dell Storage FS Series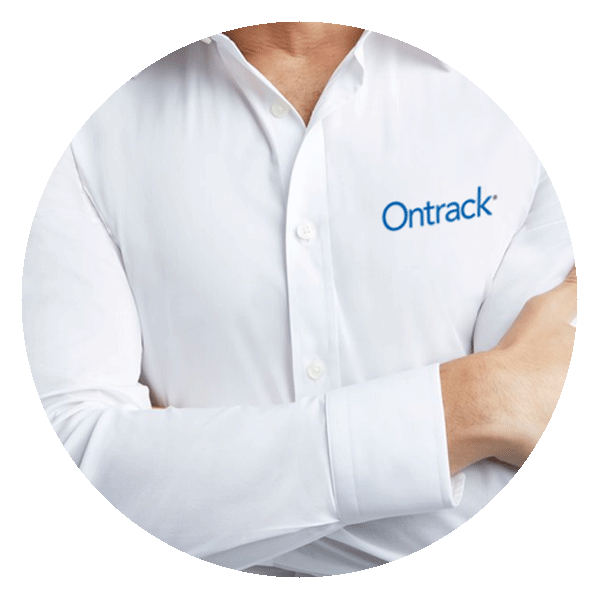 Data Recovery for all Dell Products
Every data loss is unique and there are many causes. Fortunately, Ontrack has the expertise to recover data from all Dell products and virtually any data loss situation.
Our data recovery experts routinely recover inaccessible email, text messages, pictures, contacts, video, music production, and other data types from Dell devices that have suffered file system corruption, impact, liquid and fire damage.If your data loss is time critical, please contact us immediately for the best advice.
Dell Alienware
Dell Dimension
Dell Chromebook
Dell G-Series
Dell Inspiron
Dell Latitude
Dell Precision Mobile Workstations
Dell Vostro
Dell XPS
Dell Inspiron Desktops
Dell OptiPlex
Dell Precision Fixed Workstations
Dell Vostro Desktops
Dell XPS Desktops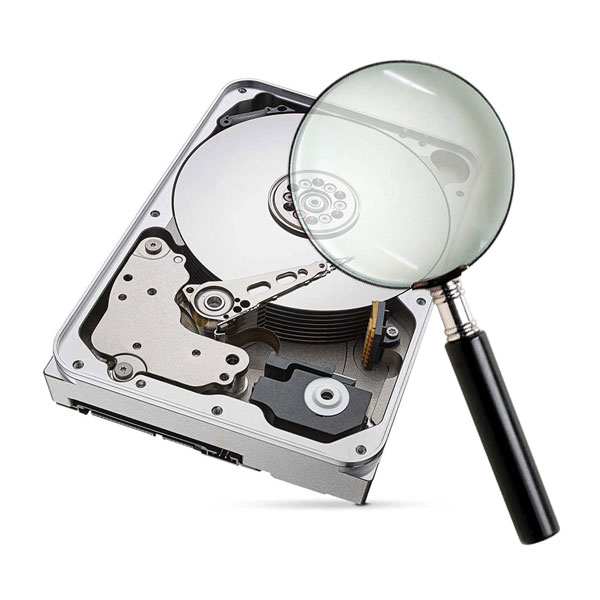 Common causes of data loss on Dell storage systems.
There are many different causes of data loss in large server storage solutions: the data is no longer accessible due to a hardware or RAID error, humon error (such as accidental deletion), or corrupted data.
Ontrack has recovered data from the following scenarios:
Error on LUN Drives
Damage to the Virtual Machine (VM) or accidental deletion
Damaged or deleted snapshots
Deleted data in a Virtual Machine (VM)
Formed or newly installed LUNs
Formatting or reinstalling the Virtual Machine
If you experience data loss on a Dell storage system, contact our specialists immediately to receive a free consultation. The first data recovery attempt is critical for saving your valuable data.
Dell Data Recovery Case Studies
Review Ontrack data recovery success stories on Dell devices.
Accidental wipe command brings down critical production database server.
Feb 17, 2020, 09:08 AM
Title :
Accidental wipe command brings down critical production database server.
Situation header :
Solution header :
Resolution header :
Client :
Data Recovery from a NetApp FAS8060 System
A Korean based managed service provider attempted to make configuration changes to their client's NetApp system when an engineer incorrectly started a 'dd' command on some LUNs, effectively wiping the data that was part of the of end user's production Sybase server
Without access to the data, the managed service provider potentially faced loss of contract from their client, as well as potential liability costs.
The client had a NetApp FAS8060 system containing 161 x 900GB SAS HDDs, arranged into two separate aggregates (68 drives + 93 drives). The customer was presenting 3 x 468GB FC LUNs from each aggregate out to a Sybase server. The 6 total LUNs were combined into a single Disk Pool, with three logical volumes carved out of the Pool. An incorrect 'dd' command had written zeroes to approximately 45GB of one of the logical volumes, and this volume was no longer visible to the Sybase server.
During the original consultation, our engineer instructed the customer to bring the aggregates offline to avoid any further overwrite damage. The aggregates were brought offline with 12 hours from when the original data loss event occurred. The client presented all 161 HDDs from both aggregates to a single Windows machine and connected this to Ontrack's RDR (Remote Data Recovery) server. Initial inspection showed that both aggregates were named "aggrO," which eliminated our engineer's ability to automatically rebuild the aggregate. The drives were sorted into aggregate groups and the aggregates were manually rebuilt. Our engineers were then able to rebuild the aggregates to a point in time as close as possible, but prior to the 'dd' damage occurring, with the separate aggregates rebuilt to a point in time within two minutes of each other.
Our engineer was unable to extract or examine the internal data because the logical volumes were used as RAW storage by the Sybase server. All six LUNs were then extracted as flat files to external storage. NetApp support was able to assist to present these LUNs back to the Sybase server. The recovered logical volumes passed integrity checks on the Sybase server and the client confirmed that everything was working properly. The end user's database server was able to be brought back online within a few days of the failure with no loss of data.
Categories :
Server Recovery
Start your data recovery now with a free consultation.
Contact our team of experts. Ontrack accommodates everyone – from the largest government or enterprise organization to an individual who may have lost their digital photos and everyone in between.