Data eraser software, secure and certified removal.
Drive eraser software provides 100% sanitization of hard drives and SSDs. Securely wipe data from PCs, laptops, servers, and other storage environments with the most advanced drive erasure solution on the market.
Drive Eraser Software
Drive eraser software offers total data sanitization of PCs, laptops, servers, and enterprise storage systems.
With the option to choose from over 27 international erasure standards, the software helps ensure that all data is permanently erased, preventing anyone from recovering sensitive files. Drive eraser helps your organization achieve compliance with data security, data protection, and data privacy regulations by providing tamper-free audit trails and Certificates of Erasure.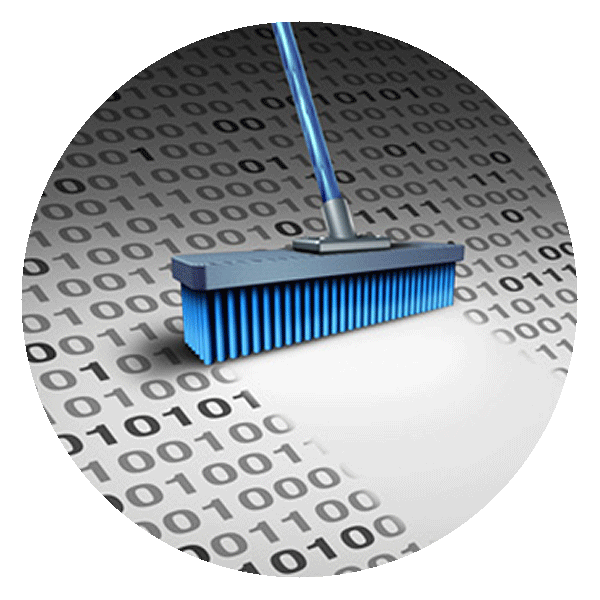 Fast and simultaneous erasure of multiple drives.
Certified. Compliant. Efficient.
Erases data permanently from multiple HDDs and SSDs simultaneously
Automates the hard drive erasure process to remove BIOS freeze locks
Local and remote deployment
RAID dismantling and pass-through
Provides digitally signed Certificate of Erasure for auditing and compliance
Compliant with all state, federal and international data privacy regulations and guidelines
Globally certified to meet international standards
Customizable reports
• Critical component for managing IT assets disposition
• Mitigates risks involved with confidentiality breach
• Helps maintain regulatory and audit compliance
• Saves time, resources and lowers operational cost
Detailed erasure documentation
The drive eraser software validates the successful completion of the deletion process and generates comprehensive, tamper-proof reports to comply with legal auditing requirements.
Reports provide critical information, including:
Condition of the hardware
Relevant serial numbers and asset tags
Technician and method used for erasure
The data erasure standard used during the sanitization process
Data erasure software helps your organization meet legal and regulatory compliance needs by producing tamper-free audit trails for data security and privacy, including SOX, GLBA, HIPAA, ISO27001, EU-GDPR, PCI-DSS and many more.