Data lost from your phone or tablet doesn't have to be permanent. We can help no matter what the situation.
Ontrack Data Recovery can help you retrieve deleted or lost data like contacts, text messages, photos, songs, videos and more in a short time.
Data recovery from any mobile device and brand.
Whether you have a mobile phone, tablet or music player, we can perform our professional mobile recovery service on it, and where possible, repair your device back to working order.

If you do not see your device listed here, please contact one of our data recovery specialists at 855.558.3856 for a full list of supported devices.
Comprehensive mobile phone data recovery and repair service.
We also provide repair services for most forms of physical damage. We have experience with the following damaged parts and can solve problems like these:
Lost or deleted data
Software issues
Liquid damage
Shattered screen
Audio issues
Cellular antenna/signal issues
Physical damage
Needed something else? Get in touch with us today to find out how we can help you.
855.652.2387

See what can be recovered before you pay!
Ontrack offers the option to add Ontrack® Verifile™ report with your evaluation which lists the recoverable files from your device and the condition of each.
After you receive the Ontrack Verifile report and a firm quote, you can then make the decision to move forward and pay for the full recovery.
Start your mobile recovery
Why trust your mobile device to us?
Ontrack Data Recovery services has a track record of successful mobile data recoveries.
From flash memory storage devices; unrivaled expertise; and proprietary data reconstruction programs to identify, separate and reassemble your flash memory, Ontrack will use every resource at our disposal to recover your mobile data.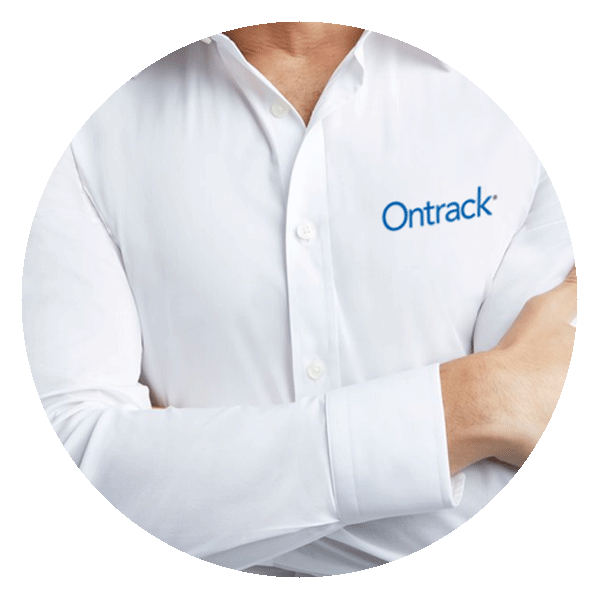 The data recovery process.
From initial consultation to ongoing support, more businesses and consumers choose Ontrack Data Recovery solutions and software to handle any data loss situation – from simple to the most complex and catastrophic.
Start your data recovery now with a free consultation.
Contact our team of experts. Ontrack accommodates everyone – from the largest government or enterprise organization to an individual who may have lost their digital photos and everyone in between.