Ontrack® Remote Data Recovery™ (RDR) is a patented proprietary technology for the fast, safe and convenient data recovery from devices that are functional and recognised by the system.
Thanks to RDR, data recovery work can be performed remotely through a secured connection between your computer and Ontrack's system.
Safe and secure: How does Remote Data Recovery work?
With your storage device attached to the Internet, you connect to an Ontrack RDR server using our specially designed client software. RDR servers are located around the world to facilitate fast and secure tunnel or point to point connections. A dedicated engineer will perform a remote diagnosis to evaluate the condition of the device and analyse its recoverability.
When the remote diagnosis is complete, you will receive a list of recoverable files with an assessment of their condition. As device failures can occur without warning, the diagnosis phase is critical. In many cases there is only one chance to extract the data from the device. Ontrack offers different types of service levels that you can choose from, depending on the urgency to get your data back.
During the recovery phase, your recovered data is extracted to a new destination and is accessible immediately upon completion of the recovery. In some specific cases, Ontrack may be able to restore access to the required data on the source volume.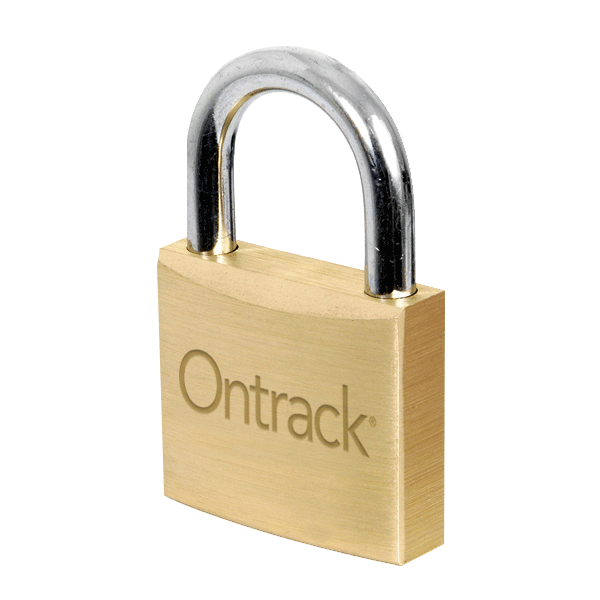 Benefits of Remote Data Recovery
Faster: no shipping required
Minimise your system downtime with RDR and receive the same high quality service of an in-lab recovery procedure, without the need to ship the hardware. RDR only requires an internet connection and operational storage device.
Ideal for complex recoveries
Most cases of data loss that affect NAS, SAN, virtual machines, and RAID systems are caused by software malfunctions or human errors, such as reformatted drives, deleted files/VMs, and configuration errors. RDR successfully recovers data from all these scenarios and more. The service is also an optimal solution to restore corrupted database files, such as Microsoft® Exchange® Server, SQL® Server, SharePoint® Server, Oracle® Server, or systems affected by ransomware.
Privacy and security by design
Communication through RDR is entirely secure, and is based on encrypted data packages. Data remains on the local computer without being transferred across the network. Ontrack engineers remotely control proprietary data recovery tools to repair file system structures and make the data accessible; none of the recovered data is transferred back to our facilities. Ontrack works with sensitive personal and corporate data daily, and follows rigid data security protection protocols and guidelines. The security and privacy of our customer data is our top priority.
RDR security measures
Securing our customer's data is very important to us. RDR protects customer data in the following ways:

Customer initiated direct connection to the RDR server. The client software uses a direct TLS tunnel to directly connect the customer's machine to the Ontrack RDR server. RDR does not use a 3rd party hosting product.

The communication link uses a TLS tunnel with 256 bit encryption on all packets.

No customer data is transferred over the connection. The RDR connection is used by the Ontrack engineer to remote control the Ontrack tools directly on the customer's machine. Screen updates and keyboard packets are sent across the connection, but actual customer data files are not.

No shipping of sensitive data or hardware required. RDR eliminates the cost and risk associated with shipping devices, particularly for highly complex enterprise systems.

RDR client setup
Connect the drive(s) or LUN(s) that need data recovery to a Windows 7/Server 2008 or newer server, workstation, or virtual machine that has access to the Internet. Windows must see the device(s) in Disk Management.
Log into the machine with an account that is part of the local administrators group.
Download the RDR client software from https://ontrack.com/connect to the local boot drive.
Once downloaded, install the RDR client software using the default options.
When prompted for a job number, enter the job number provided by your Ontrack engineer.
RDR system requirements
In order to initiate a Remote Data Recovery project, all of the following requirements must be met:
A Windows based host (physical or virtual), running an English version of Windows 7/Server 2008 or newer (please note the drive/LUN to recover can be from any operating system).
Intel based CPU.
At least 4GB of RAM (RAM needs may change depending on the type of recovery).
The media to be recovered from (source) needs to be connected directly to the host.

The media must appear as a "Local Device" under "Windows > Disk Management".
Please do not format or initialise this device if prompted by Windows.
Please contact the RDR Engineering team for specific setup questions.

The customer needs to provide a location to copy the recovered data to (target), which is generally any drive letter that the Windows host machine can write to. The specifics vary based on the type of recovery and the source. The RDR Engineering team can provide guidance around an appropriate target.
The customer must be logged in with an account that is part of the local administrators group to install the RDR client software.
A copy of the Ontrack client software downloaded from https://ontrack.com/connect
Drive letters P or X must be available. Please change the drive letter of any of these devices in Disk Management and start the client install again.
An Internet connection (the software uses a TCP connection on port 80 or 6603)

*Some proxies or firewalls that perform packet inspection may block the outgoing connection to Ontrack. f you are unable to connect, it is best to ask your network administrator to add a firewall rule that allows a direct, bi-directional TCP connection on port 80 or 6603 from your IP to the Ontrack server, bypassing any proxy server.

A valid job number and prefix assigned by the Ontrack data recovery team.
The RDR software will create a local account named "Ontrack" with administrative rights. This account is used to recover your data using Remote Desktop over the TLS encrypted connection. For the duration of the recovery, we will require (and enforce) exclusive use of the Windows machine which is running the RDR client.