Tape migration for any tape format
Moving or consolidating your magnetic tape data to a new storage system can be a stressful experience. With Ontrack's tape migration service, we will assist you through the entire process to ensure you know what you need to migrate and what you can dispose of.
Types of migration
If you're looking to migrate your archive data to another storage medium, we can assist with the following services:
Tape to tape
We can help you migrate from one tape generation to another or consolidate multiple types of tape into one common format.
Alternative storage
We can help migrate your tape data to disk or any other type of storage medium.
New backup system
If you are migrating to a new backup system we can assist in aligning all of your tape data so that it is compatible with your new infrastructure.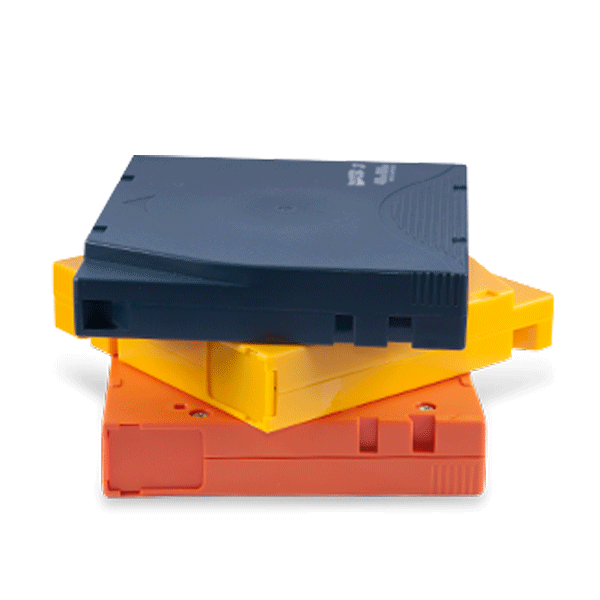 How it works
As part of a tape migration project, we can convert and consolidate your archives onto one, unified platform of choice.
Each project is tailored to your needs, but here's just some of the services we can provide:
Recovery of any inaccessible data
Replication and de-duplication
Catalogue and indexing report for future data mapping
Development of custom software and tools for the retrieval of archived data
Conversion of your legacy media in a secure, efficient and cost effective manner
Accurate bit for bit copy of the source data, supplied back to you in the required format
019 609 265
Any tape format
From reel-to-reel to the latest LTO tapes, we can cater for any type of magnetic storage, no matter how new or old the technology is.
Even if your media is damaged, our engineers can help using proprietary tape recovery techniques. Here are just some of the tape formats we support, in any generation. Can't see yours? Don't worry, we can still help you.
Reader
Tape
Tape capacity
IBM
3500 Series
3500 MP Series
5 to 700 GB
Sony
AIT Series | SAIT Series
8mm (AIT)
35 to 500 GB
Oracle (formerly StorageTek)
9800 Series | 10000 Series
9800 Series
10000 Series
40 to 1,000 GB
Quantum
DLT Series | SDLT Series
DLT Series
SDLT Series
80 to 800 GB
Tandberg Data
DAT Series | LTO Series
SLR Series | VXA Series
4mm, 8mm (MP)
Ultrium (generation 1-5)
SLR
VXA
38 to 6000 GB
Quantum, HP, Sony
DDS Series | DAT Series
DDS 4 mm
20 to 40 GB
IBM, HP, Quantum, Sony
LTO Series
Ultrium (generation 1-6)
200 to 6000 GB
Any backup system
Our expertise doesn't end with tape; we also provide additional services to assist with the migration of backup systems.
We support all backup software brands, including:
| | | | |
| --- | --- | --- | --- |
| ARCserve® | Veritas NetBackup™ | Veritas Backup Exec™ | Microsoft® Backup |
| Catalogic® DPX™ | Retrospect® | CommVault® | Data Protector |
| IBM® | TapeWare | UltraBac | EMC® |
Total data security
We're trusted by thousands of organisations every year with even the most sensitive data. We can provide you with:
Full chain of custody
Strict security protocols
Data returned on encrypted media
Secure courier service
Disposal of end of life media to government standards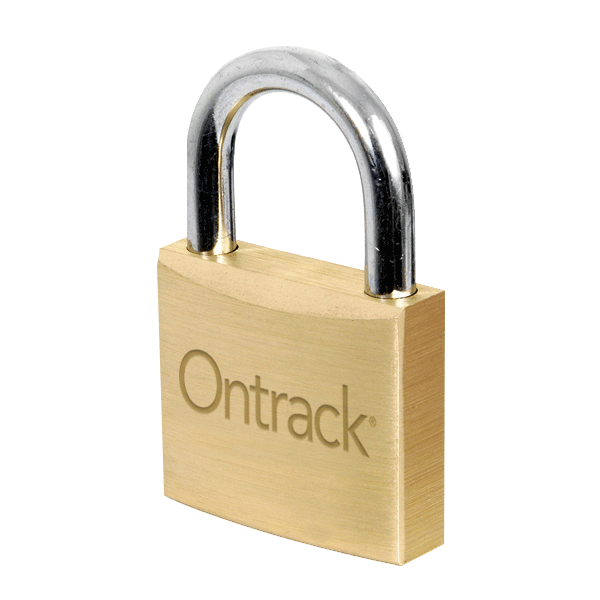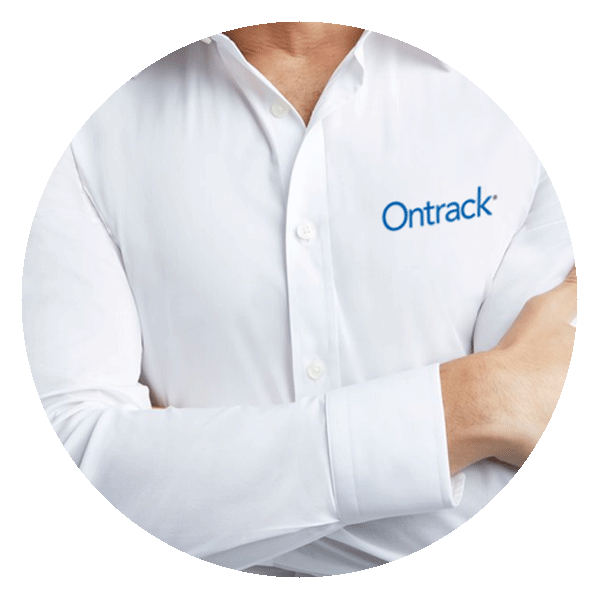 Trust the tape migration experts
We can help you with any tape migration project, no matter how complex.
Here's just some of the reasons why companies all over the world choose Ontrack to migrate their tape data:
World leading data management services and software since 1985
International coverage with many office locations for multi-site / jurisdiction cases
24/7/365 availability
Over 30 years of technical experience and R&D capabilities to solve even the most challenging tape situations
Proprietary software tools that work independently of backup infrastructure/software
Strict security policies with chain of custody if required
Twice awarded by the US Department of Defence for outstanding security participation
Get a free consultation
Find out how our tape migration solutions can help you take back control of your archive data.
Our team will contact you directly to discuss your requirements further.