Dell data recovery service experts
Ontrack is an authorised Dell ProSupport Partner and provides data recovery services for all Dell computers and storage devices. With over 30 years of experience, we can recover your data.
Trust Ontrack for Dell data recovery
Ontrack's global R&D team has expert knowledge of Dell products, and has developed proprietary software tools to ensure that we can recover data from any Dell product.
With 17 labs and over 120 engineers throughout North America, Europe, Asia, and Australia, Ontrack is the world's leading Dell data recovery provider. We perform over 50,000 successful data recoveries a year and deliver the highest level of recovery success and customer service.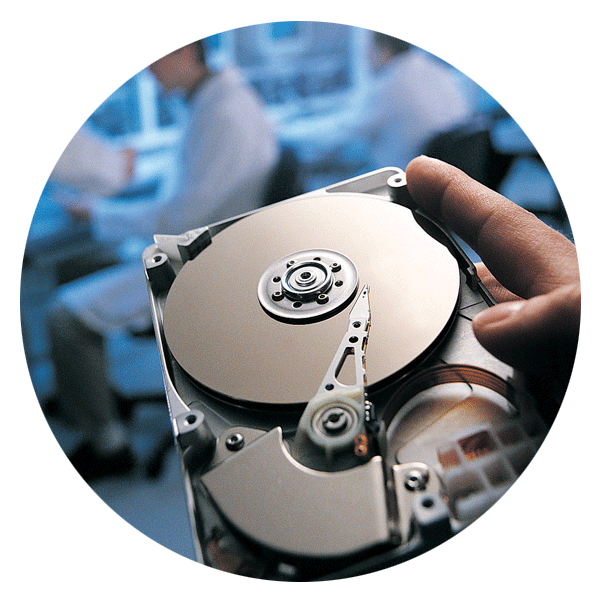 Benefits for Dell customers
Free media collection and free evaluations
No recovery, no fee policy
Data recovery work completed in a specialist cleanroom environment
Dedicated Data Services Representative to assist you with your recovery
Highly trained experts who've successfully recovered data from thousands of Dell computers and storage devices
Data recovery for any Dell product
Ontrack has the expertise to recover data from all Dell products and virtually any data loss situation.
Our data recovery experts can recover inaccessible emails, pictures, contacts, videos, music, documents and other data types from Dell devices that have suffered file system corruption, physical damage and fire or water damage. If your data loss is time critical, please call us immediately for the best advice.
Laptops and tablets:
Dell Alienware
Dell Dimension
Dell Chromebook
Dell G-Series
Dell Inspiron
Dell Latitude
Dell Precision Mobile Workstations
Dell Vostro
Dell XPS
Desktops:
Dell Inspiron Desktops
Dell OptiPlex
Dell Precision Fixed Workstations
Dell Vostro Desktops
Dell XPS Desktops
Our data recovery process
Four simple steps to get lost data back from your Dell device:
icon
Consultation
Contact us 24/7 worldwide to obtain a free data recovery consultation and written price quote.
Evaluation
Within a few hours of receiving your device, our engineers will inspect your device for free. You will receive a fixed price quote for the recovery work, including an overview of service levels and timeframes.
icon
Data Recovery
With your approval, we recover your data based on your chosen service level. Through our secure portal you can track the status of your recovery and view a list of recoverable files.
icon
Data Return
Once your data has been recovered, we'll send it back to you on an encrypted external device via next day delivery free of charge.
Service levels and pricing
Estimates for evaluations and recovery can vary depending on customer urgency, device type, capacity, number of files, transfer speeds, and complexity of the data loss situation.
Standard
Average of 7-10 business days
Priority
2-3 business days
Emergency
Average of 24 hours
Our initial consultation is always free. We work closely with our customers to provide an overview of our recommended course of action, the outlook for success, timing, and costs involved. Customers are never charged until they provide approval to proceed with the recovery work. Evaluation and recovery time estimates can vary depending on the device type, data capacity, number of files, transfer speeds, and complexity of the data loss situation.
The data recovery process.
From initial consultation to ongoing support, more businesses and consumers choose Ontrack Data Recovery solutions and software in any data loss situation – from simple to the most complex and catastrophic.