Dell EMC data recovery services
Ontrack is an authorised Dell EMC Partner and provides data recovery services for all Dell EMC products. With over 35 years of experience, we can recover your data.
Ontrack and Dell EMC
As an authorised Dell ProSupport partner, our dedicated team of engineers have advanced training, and decades of experience delivering effective data recovery for Dell customers.
Ontrack's global R&D team has gained specialist knowledge of Dell products, and developed hundreds of proprietary software tools to ensure that Ontrack can recover data from Dell's entire line of products. Dell and Ontrack engineers continually collaborate to produce solutions that solve customer data loss challenges in today's rapidly accelerating technology environment.
Start you recovery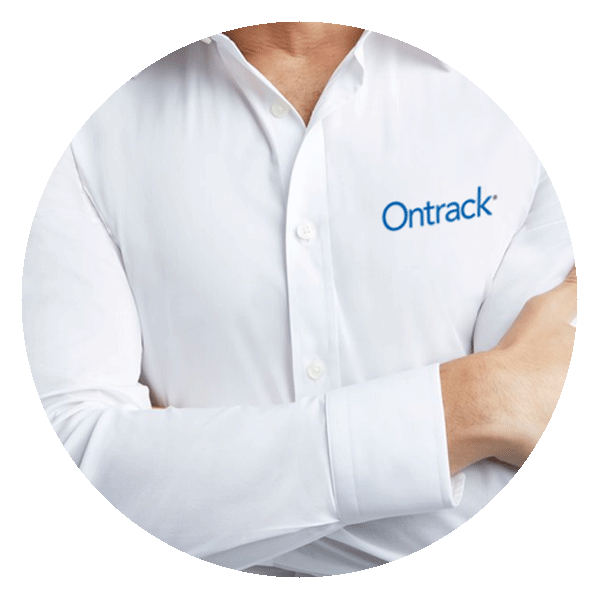 Why trust Ontrack?
Ontrack is the world's leading data recovery provider. As an authorised Dell ProSupport partner, we provide our customers with the highest potential for data recovery success, incomparable customer service, and competitive pricing.
Ontrack is the industry leader worldwide with 22 labs and over 120 engineers throughout North America, Europe, Asia, and Australia. This significant global infrastructure ensures a secure standard for data recovery that meets our customer's needs worldwide.
Examples of what we can recover:

Deleted files from LUNs or iSCSI volumes
Deleted pools
Formatted or overwritten LUNs
File system corruption
Deleted or corrupted virtual disks
Media (HDD and SSD) and RAID failures
Deleted volumes or LUNs
Dell EMC data recovery
We currently perform data recoveries on the following Dell EMC products:
Enterprise storage (Isilon, VMAX/PowerMAX, XTREMIO, ScaleIO, Symmetrix)
Entry and midrange storage (Unity, SC Series, VNX, EqualLogic, Clariion, Celerra)
All-flash storage (VMAX, Isilon, ScaleIO)
Cloud storage (ECS, CloudArray)
Software-defined Storage (IsilonSD Edge, Elastic Cloud Storage)
Don't see your Dell EMC product listed here? Contact us to find out how we can help you:
+44 (0)1372 741 999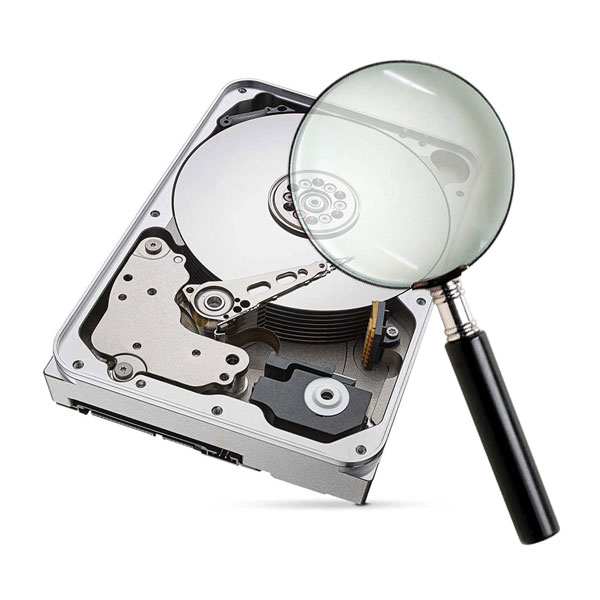 icon
Dell EMC Case Studies
Hospital databases rescued from ransomware.
Feb 20, 2020, 16:24 PM
Title :
Hospital databases rescued from ransomware.
Client :
Data recovery from Dell™ equallogic PS6500eS
Ransomware attack at a large German hospital holds critical Oracle databases in LUN virtualized storage arrays hostage
A
ransomware attack
with the 'Locky' virus had severe effects for a large German hospital.
Many servers at the hospital were paralyzed by the virus, limiting operations. Uninfected servers became affected during the panic when their power supplies were disconnected while they were still in operation. In highly complex virtualized storage systems, an improper power shutdown can result in unexpected issues. This was the case for a Dell EqualLogic PS6500ES storage array with a total of 148 professional grade 100-gigabyte hard drives. After the hospital's IT staff and Dell's technical support were unable to solve the problem, the specialists at Ontrack were called in to help. All of the drives were delivered to the data recovery laboratory in Germany where they were assessed.
The Dell EqualLogic PS6500ES system typically contains multiple hard drives arranged on 16 or 48 hard drive shelves and are connected together to form RAID 5 or RAID 50 systems (sub-arrays). These sub-arrays in turn are connected to 'members,' with one or more members belonging to a logical unit (a group). LUNs are created and stored in the group, then fragmented and distributed over all members and sub-arrays. They are 'tracked' by a map, which in turn distributes itself to the members or to the various subarrays when it gets proportionally large. In this case our specialists discovered of those seven shelves with 148 hard drives, three shelves with 80 hard drives contained the LUN with the Oracle databases needed. However, many of the links (mappings) of the data fragments (which were distributed over all hard disks) were either corrupted or no longer available, so arranging the fragments proved to be a very difficult task. The mapping of an EqualLogic PS system is also encoded in a specific logic, so the links here aren't easy to locate either.
To map the links, specialist engineers from other Ontrack offices developed new software tools to specifically solve the logic and corruption problems regarding the RAID and the LUN mapping.
With the help of the new tools, the engineers were able to recreate the RAID 5 and RAID 50 systems as well as display the LUN. Within this LUN a virtual hard disk (a VMDK file) was located, in which an NTFS file system with two Oracle databases were hidden. Two file layers had to be identified and recovered within the LUN before these databases could be finally exported.
The team of
ransomware data recovery engineers
from several Ontrack offices were finally able to successfully extract and recover the required databases and send the data by courier to the client.
The hospital was very pleased with the mediation support from Dell to Ontrack and the fact that they finally had all their important data available again. In addition, the tools developed for this project can be used again in upcoming data recovery cases of Dell EqualLogic PS Array systems, significantly reducing future data recovery times.
Data recovery methods
Choose a service option to meet the needs of your business.
One of our data recovery engineers will quickly diagnose your data loss and help you determine which method is right for you. For most Dell EMC recoveries, our team of engineers can use our Remote Data Recovery service to virtually rebuild the volume (often rebuilding the RAID groups and storage pools), and recover missing or corrupted data from your Dell EMC system.
In lab
The best recovery option for any type of system, no matter what the data loss situation is. This recovery service is provided in our state of the art data recovery lab and ISO-5/Class 100 cleanroom environment to ensure the safety of your data.
In lab recovery
Remote
Your data is recovered remotely without your media ever leaving your premises. We connect to your system via the Internet to perform a live recovery. Only available when the system is still operational and not physically damaged.
Remote Data Recovery
Onsite
If your system cannot leave your premises, our engineers can bring their recovery expertise to you. This option is only available for an emergency service. For onsite data recovery, the system must be operational.
Onsite recovery
Service levels
Need your data back quickly? We can help with our range of data recovery service levels.
Standard
7-15 business days
Express
Average of 3 business days
Emergency
Average of 12-24 hours
Our initial consultation is always free. We work closely with our customers to provide an overview of our recommended course of action, the outlook for success, timing, and costs involved. Customers are never charged until they approve a documented path forward for their data recovery job. Estimates for evaluations and recovery can vary depending on customer urgency, device type, capacity, number of files, transfer speeds, and complexity of the data loss situation.
We'll collect your device and perform an evaluation, free of charge.
Data recovery for single drives and smartphones starts from £478.80 (inclusive of VAT). The final price will be determined at the end of the evaluation, according to the complexity of the work involved and the urgency required.

To begin, start by clicking on the type of media from which you need data recovered. The evaluation time for single hard drives (HDD and SSD) is four hours*, and within 24 hours for RAID systems*. Other media, such as mobile phones do not require an evaluation to provide an accurate quotation.
*These are typical time frames and apply within normal business hours (Monday to Friday, 9am to 5pm). For an out of hours, emergency service, or for further assistance, please contact us on +44 (0)1372 741999.