19 September 2022 by Tim Black
In this article, we investigate what may be causing your hard drive clicking sound and provide some practical fixes you can try yourself.
---
09 September 2022 by Tim Black
A ransomware attack is one of the biggest threats facing online users. In this article, we explore what happens during a ransomware attack, and the steps you need to take to secure your organization in the aftermath.
---
08 September 2022 by Shaun Stockman
In this article, we share some practical advice on how to troubleshoot and fix your Mackbook Air or Macbook Pro when it's refusing to turn on, and how to recover any data you fear may be lost.
---
29 August 2022 by Tim Black
Disaster recovery plans should be an essential part of every organisation. In this blog, we give you steps to follow to ensure you have one in place.
---
24 August 2022 by Tom Nevin
In this article, we take a look at the computing world's arch nemesis – the 'blue screen of death'. But is it as bad as you think? Here we share how the BSOD can actually help you get back online quicker.
---
28 June 2022 by Tilly Holland
No matter how big or small your business, it's important to plan for the worst and consider how readily you'd recover from a significant IT failure.
---
01 June 2022 by Stuart Burrows
Our tape services team provides clients with peace of mind when accessing legacy data on tapes and virtual backup environments. Get in touch to discuss how Ontrack can help get your legacy data under control.
---
28 May 2022 by Tom Nevin
Are you looking to wipe data from your old phone? Well, look no further than Ontrack as we can do exactly this for you. Give us a call on +4401372 741 999.
---
07 April 2022 by Ontrack Team
A 'corrupted hard drive' error message is enough to panic most people. In this article, we'll go through the steps you'll need to take to rescue your files.
---
28 March 2022 by Sue Ballard
Our experienced team of engineers will always do what they can to recover the data you need if something does goes wrong. There are a few factors which affect our chances of recovering data from a device - learn more!
---
28 March 2022 by Ontrack Team
RAID is a term used for computer data storage systems that spread and/or replicate data across multiple drives. Find out more about Raid and its benefits in our useful guide.
---
16 March 2022 by Sue Ballard
The cost of a data recovery for your device is determined not by the quantity of data or the size of the drive, but rather by the time and effort that goes into getting the data you need.
---
24 February 2022 by Michael Nuncic
To help you decide on your next purchase of spare storage or additional storage for a corporate data centre, this study looks at the three key features that distinguish an enterprise-class SSD from a client-class SSD: Performance, reliability, and endurance.
---
07 January 2022 by Ontrack Team
The lifespans of hard drives can vary between devices, but they will all fail at some point. Learn more about how you can identify if your hard driver is about to fail.
---
04 January 2022 by Ontrack Team
With victims that range from extensive government agencies to unsuspecting individuals browsing the internet, ransomware can wreak havoc that not only harms your digital device, but your bank account as well.
---
01 January 2022 by Ontrack Team
Ontrack's development team has been hard at work creating the latest version of the Ontrack PowerControls™ product suite with the goal of providing a better user experience for customers. Check out this post to learn about the latest release.
---
20 December 2021 by Ontrack Team
Need help figuring out what's causing your hard drive to fail? Take a look at our rundown of the most common hard drive error codes and how to fix them.
---
18 November 2021 by Mikey Anderson
In this episode of Storage Board, we'll take a look at RAID data storage and find out how it works.
---
17 November 2021 by Ontrack Team
A multinational client found themselves in desperate need of emergency RAID 5 recovery after noticing that their company's crucial financial data and office files had disappeared from headquarters.
---
04 November 2021 by Ontrack Team
Even modern servers and storage systems are running RAID technology - mostly in enterprises, but it has become more prevalent in consumer NAS systems as well. RAID has survived for more than 30 years, and it still plays a major role in data storage to this day. Why is that? Glad you asked.
---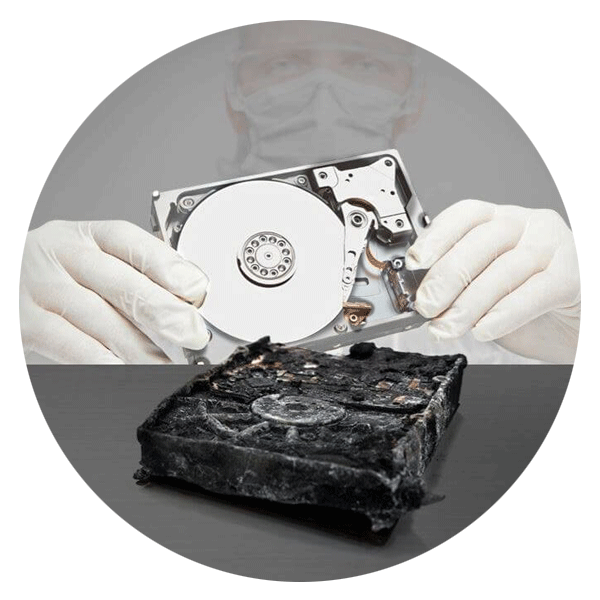 Call for Immediate Assistance!
---