Quickly recover data from your Mac with Ontrack EasyRecovery.
Leading computer publications and experts consistently rank Ontrack EasyRecovery best-in-class. Its intuitive interface allows novice to expert users to recover data with minimal effort. Now compatible with Macs that are M1 & T2 chip-enabled.
Ontrack EasyRecovery allows you to perform precise file recovery of data lost through deletion, reformatting, and a number of other data loss scenarios.
Recovers from SSD and conventional hard drives, memory cards, USB hard drives, flash drives as well as optical media.
Recover files from corrupt, damaged, deleted or reformatted drives
Works with internal and external drives; SSD, RAID, USB, memory cards and optical media
Repairs damaged and corrupt photo and video files
Download now and try it free before you buy
MacOS Big Sur support
KEXT disable feature
M1 & T2 chip-enabled Mac support
Support for non-booting system disks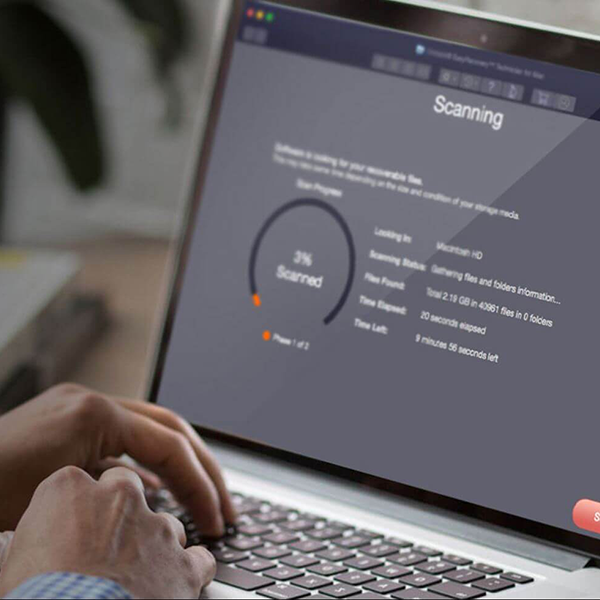 Comprehensive File Format Support
Recover All File Formats from Mac Systems for Free
The tool can get back all leading file types & formats associated with Mac.
Recovers hundreds of file formats from Mac
Restores Photos, iMovie, GarageBand, Pages, Mail files, etc.
Gets back deleted Word, PowerPoint, Excel files & more
Recover Files from Emptied Trash
The Mac trash recovery tool offers a free, DIY solution to restore the deleted files from Trash. The software can restore your files even if you had emptied the Trash. It can get back the files that were deleted using the Command-Shift-Delete or Command-Option-Shift-Delete options.
Recover Data from Mac USB Drive
The free data recovery tool for Mac can recover deleted data from USB-C portable SSD, flash media, external hard drive, SD card, etc. The software can recover lost data from any USB drive having APFS, HFS, HFS+, ex-FAT or NTFS file system and works equally well with high-capacity storage drives.
Recover Data from Formatted Partition
The software can scan formatted partitions on Mac Startup disk and removable storage media to determine the location of the lost data. It uses powerful deep scan technology to search the data using file signature, thereby maximizing the recovery of data from formatted partitions.
icon
Preview the Files Before Saving Them
The software displays a detailed Preview of all other recoverable data after scanning the storage media. It allows you to clearly see all the data that can be recovered from the Mac device or attached storage media before you decide to choose and save the files.
Do Even More with Paid Software
icon
Recover Data from Crashed Mac
Professional, Premium and other advanced variants of this free Mac recovery software can also restore data from a crashed Mac system. These paid variants have the ability to create a bootable USB recovery media to boot the crashed Mac, access the storage drive and recover the data effortlessly.
icon
Retrieve Data from Lost Partition
Paid variants of the software can scan and locate lost or deleted partitions of Mac storage drives, thereby allowing recovery of data from such partitions. These advanced variants of the Mac data recovery tool can recover data from lost partitions of Startup disk, USB-C hard drive, portable drive, flash storage, etc.
icon
Recover Data from Time Machine
Professional, Premium and Technician editions of the software can scan Time Machine backup and restore data. So, if you had deleted the data or lost it due to drive corruption or formatting, you can recover it by scanning the Time Machine backup. A benefit of using the software is that you can recover specific files.
iconicon
Recover from Drive Having Bad Sectors
Professional & upper variants of the free Mac recovery tool offer disk imaging, allowing recovery of data through the disk image. This feature is helpful for recovering data from hard drives having bad sectors, as recovery from the disk image is faster and it avoids hard drive failure risks while performing data recovery.
icon
Repair Corrupt Photos
Premium and Technician editions of the software can repair corrupt photos taken with DSLR, digital camera, drone, Android phone etc. These paid variants can easily repair distorted, grainy, blurry, pixelated, & greyed-out images, and restore the images to their original state.
Repair Corrupt Videos
Premium and Technician editions of the tool can also fix corrupt video files shot with all types of cameras such as DSLR, action camera, drone, CCTV camera, etc. These software can resolve choppiness, blurriness, and stuttering, etc. and work seamlessly with brands such as Canon®, Sony®, Go Pro®, etc.
As the world's leading data recovery provider we've helped hundreds of thousands of customers recover their data.
With the development of Ontrack EasyRecovery for Mac, you can rely on our expertise to quickly recover your documents, photos, videos, and other critical files.
Ontrack EasyRecovery recovers hundreds of file types from the most commonly used programs. But if you've lost files created by unique software programs add your sample files and start the recovery process.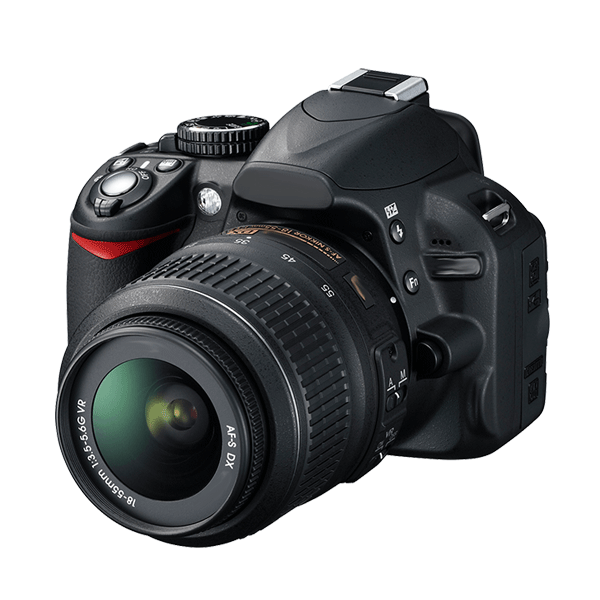 Ontrack EasyRecovery versions
Professional
Suitable for small to medium-sized businesses, Ontrack EasyRecovery Professional recovers from multiple data loss events like accidental deletion and formatting, including data loss after severe corruption of the hard drive.
Creates disk images
Recovers data from CDs and DVDs
Monitors hard drive health
Technician
Ontrack EasyRecovery Technician includes the tools to successfully perform data recoveries on all types of computer storage devices and rebuilds broken RAID volumes.
All the features of the Premium version plus:
Multiple system installation software license
Includes license for commercial use
Recovers lost or formatted RAID volumes
RAID 0, 5 & 6 data recovery (Windows)
Create virtual RAID (Windows)
Toolkit
A complete solution for data recovery professionals that provides all the tools needed to perform recoveries on logically corrupt Windows, Mac, and Linux files systems and all types of computer storage devices.
Multiple system installation software license
Includes license for commercial use
Supports Windows, Mac and Linux
Creates disk images
Clones HDDs and SSDs
Recovers data from CDs and DVDs
Recovers lost or formatted RAID volumes
How Ontrack EasyRecovery for Mac Works
Step 1: Select File Type
Select the type of data you want to recover.
Step 2: Select the Location
Select the Startup disk or location, and click Scan.
Step 3: Preview & Recover
Preview the scanned files and click Recover.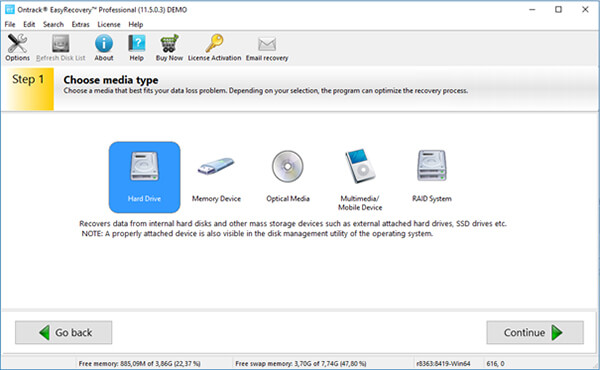 Software version comparison
Free

Home

Professional

Premium

Technician

Mac Data Recovery
1GB
Unlimited
Unlimited
Unlimited
Unlimited

Systems

MacBook Pro, iMac Pro, Mac Pro, MacBook Air, and Mac Mini

Recover Lost, Deleted or Formatted Data

Recovers and Restores Deleted Photos, Videos, emails & other Critical Files

APFS Support

Recovers data from APFS, HFS+, HFS, FAT, ex-FAT, & NTFS systems. Supports macOS Catalina and Big Sur.

Recovers Backup Files from Time Machine

Restores deleted or lost backup data from a Time Machine external drive

KEXT Disable Feature

Get control of your security with the ability to disable KEXT

Searches Lost or Deleted Volumes

Retrieves inaccessible files from lost volume(s)

Create Image for a Corrupt Hard Drive

Recovers Data from Hard Drive with Bad Sectors

SMART Drive Monitor

Check the health of a drive

Creates Recovery Drive for Data Recovery

Creates bootable USB media to recover data from a crashed/non-bootable Mac

Repair Corrupt Video Files

Repairs MOV, MP4, MPEG, MTS, MKV, FLV & more video files

Repairs Corrupt Photos

Repairs corrupt JPEG, ARW, CR2, CR3, CRW, DNG, ERF, HEIC, MRW, NEF, NRW, ORF, PEF, RAF, RW2, SR2, SRF, and TIFF

Multiple File Repair

Repairs Multiple Videos of Files Simultaneously

OS Required


MAC OS
MAC OS
MAC OS
MAC OS
MAC OS
Subscription Type
Yearly
Yearly
Yearly
Yearly
Installations
Single System
Single System
Single System
Single System
3 Systems