IBM Storwize Data Recovery: A Breakthrough Case for the Books
Monday, 1 November 2021 by Ontrack Team
The complex nature of IBM Storwize's virtual RAID data storage system has become notorious in the data recovery industry over the years. So, when a client called on Ontrack's engineers to restore 120 damaged hard drives within an IBM SVC Storwize v7000 system they had quite the challenge ahead of them…especially since there was no backup data to help with restoration efforts.

How Did the Data Go Missing?
There are various ways in which clients could find themselves facing a data loss situation. Anything from physical damage to accidental deletion can leave companies worse for wear. In this instance, a remote ransomware attack was to blame for a completely wiped IBM storage area network. Add that to the lack of backup data available for restoration and you have a pretty bleak outlook.
What Was the Data Recovery Prognosis?
Remember the complex nature of IBM Storwize we mentioned earlier? It's due, in part, to the fact that the storage area network is comprised of IBM's enclosed proprietary RAID and data mapping system. According to prior consultants contacted by the client, the odds of a successful recovery from this type of system were slim to none…and then came Ontrack.
From Prognosis to Process
Tasked with the impossible, Ontrack's expert engineers began to chart their data recovery strategy with three fundamental responsibilities in mind:
1. Research
As previously mentioned, the inner workings of the IBM Storwize storage area network aren't for the faint of heart. Extensive research needed to be conducted to determine exactly how the Storwize v7000 system writes its data to the drives.
2. Develop
Armed with information gathered during the research phase, engineers were able create tools that allowed them to read from the drive and virtually rebuild the system so that data could be successfully recovered.
3. Rebuild
We know what you're thinking. Rebuilding the system? There's no way. In fact, the developer of the core file system cautioned Ontrack's engineers against the effort, warning them that once a factory reset of the IBM Storwize storage system had occurred, it would be nearly impossible to figure out how it had been constructed.

Challenge accepted.

Within a week, one of the data recovery engineers had taken a deep dive into the IBM Distributed RAID (DRAID) and began to notice specifics within its initial pattern. But that was only the tip of the iceberg, as this discovery only provided a link to a single part of more than 8,000 sectors that would be necessary to accurately interpret the data.

After 6 weeks of pouring through the sophisticated data patterns, the engineer was able to recreate the file system in a manner never seen before. He was able to write a code, the first of its kind, that was able to recreate the IBM Storwize file list and render copies of the client's lost data.

From Doubt to Data Recovery Success
General difficulty of rebuilding virtual machines aside, it should be noted that what makes the IBM Storwize system particularly arduous is its use of DRAID; the technology giant's unique proprietary way of mapping parity across drives that is completely distinctive of any other RAID system.
The fact that our engineers have been able to figure out a data recovery solution for such a labyrinth is nothing short of amazing and places Ontrack at the top of the industry as the only service able to provide full data recovery from IBM Storwize SAN systems.
But our data recovery service doesn't stop there. In addition to being the exclusive source for IBM Storwize data recovery, Ontrack also provides recovery of mission-critical data from laptops, desktops, cell phones and more.
Should you find yourself or your company in need of data recovery, why not start with an evaluation with an evaluation with the best in the business?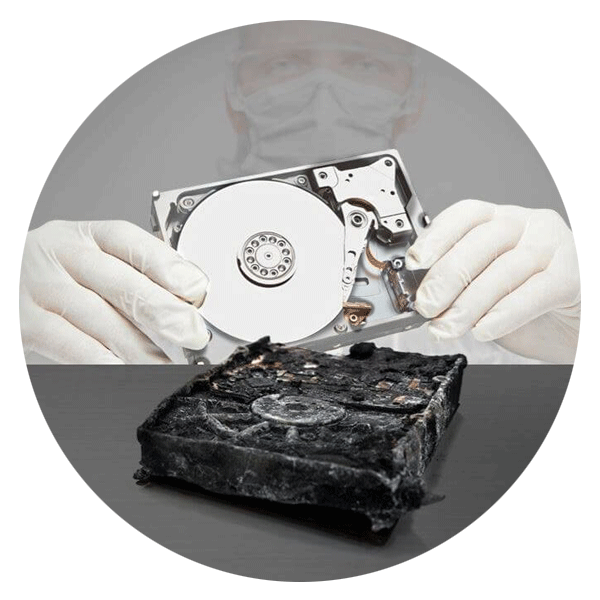 ---
Call for Immediate Assistance!
---