We can recover lost data from your desktop computer, no matter what the situation.
We are trusted by IT professionals and technology users for even their most challenging desktop recovery scenarios.

Data recovery services for desktops
Our hardware, software and system engineers, along with dedicated customer service and data recovery specialists, provide manufacturer recommended recovery services for desktops.
We offer multiple data recovery service options for recovering lost or inaccessible data from desktops, including:
Any operating system
Any make, model or brand
Any generation of drives from oldest to the very latest
All causes of data loss - from simple to the most complex and catastrophic data loss situations, including forgotten or lost passwords, viruses, natural disasters, accidental deletion, system crashes, corruption, hardware failure and more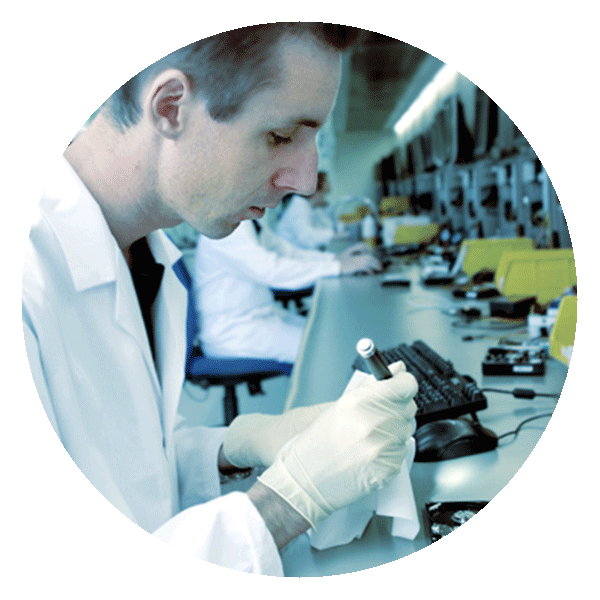 We can recover from any type of data loss
Hardware failures
Power surges
Knocks, drops
Power failure
Liquid damage
Fires, floods...
Software failures
Corruption
Software bugs and errors
Power failure
File system damage
Data overwriting...
Human error
Accidental deletion of files
System reinstall
Partition deleted
Accidental reformatting
Overwriting files...
Signs of desktop failure
If you hear strange noises like grinding/clicking, or your desktop becomes unresponsive, here are some tips:
Turn off computer immediately - further operation may damage data beyond repair
Do not restart computer
Do not install or reinstall any software
Do not shake, disassemble, remove or attempt to clean a suspected damaged hard drive - improper handling may cause more damage
Do not use file recovery or other utility software to attempt repair for a damaged or failed drive
Do not attempt to dry a wet computer
Never attempt to operate any visibly damaged devices
Contact the specialists at Ontrack immediately
Following these tips will increase the likelihood of success for your desktop recovery.
Data recovery process
From initial consultation to ongoing support, we help businesses and consumers in any data loss situation – from simple to the most complex and catastrophic.
When business or personal data is lost, we understand that it can be a very frustrating and stressful time. That's why our data recovery process is straightforward and transparent, and we'll keep you up to date every step of the way.
Start recovering your data!
Contact our team of experts. Ontrack accommodates everyone – from the largest government or enterprise organisation to an individual who may have lost their digital photos and everyone in between.
+852 5808 7353
DIY data recovery
If your storage device is working properly and without signs of physical damage, DIY data recovery can be an option. Formatted drive? Deleted files? Software failure? Try our 'best in class' data recovery software.
Shop now
Learn more
Hard drive & solid state drive
Expert data recovery for HDD and SSD - Ontrack performs hard drive data recovery from any make, model, brand or operating system and have experience with all data loss scenarios.
HDD recovery
SSD recovery