How much does data recovery cost?
Monday, 28 March 2022 by Ontrack Team

It can be frustrating and even distressing when your device crashes and stops working, especially with your personal or business files at risk of being lost. When your thoughts turn to data recovery, your next thought is probably, how much is going to cost to retrieve my data?
Unfortunately, this is a hard question to answer with many factors affecting the price. For example, some data recovery providers aren't upfront about total costs or how much data they can recover.
Our expert team here at Ontrack will always give you an accurate and transparent cost for recovering your data once they've been able to know the details of your device. But until then, what is the cost of data recovery?


How much does data recovery cost?
The cost of recovering data from a damaged storage device is determined not by the quantity of data or the size of the drive, but rather by the time and effort that goes into getting the data you need.
For example, it could take minutes to access 10TB of data from a hard drive that has been affected by a simple virus, but hours or longer to get 5MB of vital data from a severely fire-damaged smartphone. In this case, the latter would still cost more even though the volume of data is much lower.


What Primary Factors Affect Data Recovery Costs?
Several factors can affect the cost of data recovery, including:
Replacement parts - A reputable data recovery business will keep a well-stocked collection of replacement parts that can be used when trying to repair a device enough to retrieve the data. However, some parts are not easy to find, which can mean buying in the part, or an entirely new device, to be able to recover missing data.
Research and development – Investing time and money in new tools and technologies helps a recovery lab stay effective, especially in line with the rapid evolution of cybersecurity attacks
Replacement device - Once the data has been recovered, the engineers must place it onto a new storage device and send it to the customer.
Quality guarantee – Even after the data recovery process has been completed, the data needs to be checked to ensure all necessary data works and the customer receives the correct replacement device.
Facilities and infrastructure - The cost of data recovery has to cover not only the cost of running the company but also the cost of the cleanroom, recovery lab, tools, specialist equipment and donor parts.
Data protection - Data recovery companies handle huge amounts of data belonging to their customers and must keep it all safe. The cost of training staff, maintaining IT security, and properly disposing of customer data all need to be covered in the data recovery cost.
Customer service – Any reputable data recovery company will have a reliable customer service team to assist and support its customers.

Is data recovery cost dependent on the device type?
Yes, the price of data recovery can depend on the device that has been damaged. However it's important to note that it's not the device that affects the cost, but the type of storage within the device, and the damage done to that storage.
The different types of storage media include hard drives, SSDs, RAID servers and NAS to name a few. This means that recovering data from a hard drive will be different from recovering it from a NAS. The cost of retrieving lost data will depend on the type, size and interface of the storage device, and the type of damage incurred.



Why don't data recovery companies show their prices online?
There are a couple of reasons why we here at Ontrack don't publish our prices:
Every data recovery job is different. Some are straightforward and take less time and equipment, whilst others can be complicated and require specialist tools.
Remote assessments aren't always reliable. Although they give a data recovery company an idea of the problem, some customers can't describe the cause and symptoms of the data loss.
Online quotes can accidentally mislead customers. As every data recovery job is different, it's hard to have set prices online for customers to see as they may feel disappointed if their quote is higher That's why we like to know more about the device before giving a firm price.


How to estimate data recovery costs?
It can be hard to accurately estimate how much data recovery will cost as there are many factors to consider, including:
The type of device
The cause of data loss
The location of the data recovery service
The desired timeline
If you're not sure about the cost of data recovery, it's best to contact a data recovery specialist who can provide you with a no-obligation quote.


How quickly will it take to recover damaged data?
The time it takes for data recovery will depend on the service level you choose. During the consultation, we will talk you through your options and work to a timeline that works best for the situation. At Ontrack, we currently offer three options:
Standard – an average of 5 to 7 business days
Priority – an average of 2 to 4 business days
Emergency – 24/7 until completion
It's important to remember that these are average turnover times and they can depend on the severity of the situation, amount of data, and data transfer speeds.


Why choose Ontrack?
Ontrack Data Recovery provides outstanding service and very competitive rates. We are able to keep our prices low due to our world-class data recovery technology as well as quick access to storage device replacement parts due to our global partnership with reputable software and hardware companies.


Talk to us!
Give us a call on +852 3704 8688
Our consultants are more than happy to discuss the details of your case and provide you with the answers you need.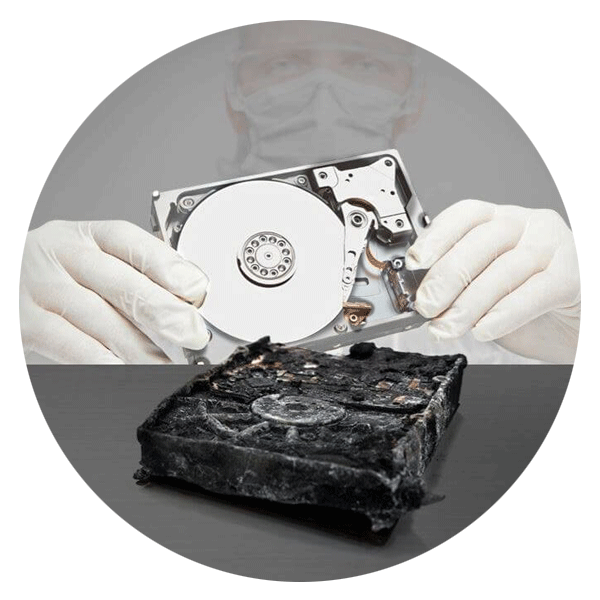 ---
Call for Immediate Assistance!
---