Certified, reliable and secure solutions to ensure the complete erasure of any data storage media before re-purposing or disposal.
Ontrack is a global provider of best-in-class data destruction and erasure solutions.
Secure data deletion and erasure
Today, organisations need to manage many different types of devices, including hard drives, SSDs, servers, tape backups, mobile devices, memory cards, and virtual environments. It's now more important than ever to manage every bit of data securely and comply with regulations, especially at the end of the data life cycle.
When data erasure operations are not completed or properly carried out, sensitive and confidential files may be left behind on devices. Organisations are put at risk of a data breach or theft, when intellectual property, private documents, and email, as well as financial and health records, and other critical information are not securely wiped from storage media.
Having the correct processes in place will not only protect organisations from potential data breaches but will also ensure they're adhering to international and local standards.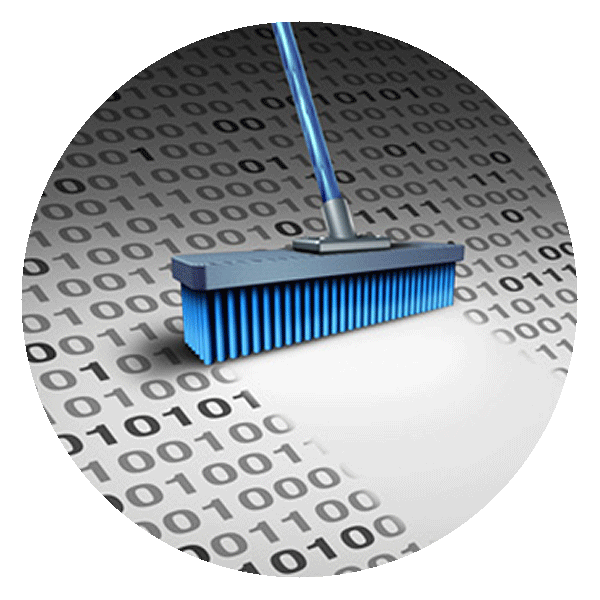 Erasure Verification Services
Ontrack's Erasure Verification Service will independently audit your data erasure process, ensuring your current methods are effectively destroying all traces of data, giving you peace of mind when repurposing or disposing of media.
Conducted by our industry leading data recovery engineers, our Erasure Verification Service guarantees information security safeguards against data breaches and ensures your erasure methods comply with data privacy regulations.
Find out more
Software solutions
Ontrack software solutions are powered by our select partners, the industry leading developers of data erasure software. Permanently remove data from all IT assets, including PCs, hard drives, servers, data centre equipment, and smartphones.
Using an effective data sanitisation method will allow you to securely reuse, resell, or recycle all of your storage media. The addition of comprehensive, tamper proof reports and certificates of the erasure will ensure you comply with legal auditing requirements.
Click to find out more:
Benefits of using erasure software
Destroys data from all storage media
HDD, SDD, flash, mobile, cloud, virtual, RAID, LUN.
Detailed erasure reports
Tamper proof reports to prove successful erasure and comply with legal auditing requirements.
Fully certified
NATO, DoD, NSTL, TUV – Rheinland, CESG, HMG Infosec, AIVD, NSM, ABW, RITEA.
Cost effective
Customise your licence to meet your storage and data requirements. Only pay for what you need to erase.
Intimus Degaussers and shredders
Developed as a total data destruction solution, the Intimus Degausser is a secure hardware solution for large volumes of damaged or end-of-life magnetic media.
Our shredders also offer a safe and effective method to destroy HDDs, SSDs, smartphones, and tablets. Shredders break down a device into small pieces that make it completely unusable. Certified to the highest security level, shredders provide an efficient and secure way to destroy storage media quickly and reliably.
Degausser
Shredders
Managed erasure services
When you need to destroy data, our managed data erasure services can help you ensure that your information is securely removed from any media type.
In lab services
Our industry leading tools guarantee the complete removal of data from all types of storage media. Once you send your media to us, we provide an erasure certificate for your records and can also dispose of your media in an environmentally friendly manner.
In lab services
Onsite Services
If your data is too sensitive to leave your location, or you want to outsource the service, we can help. We provide secure data destruction on site for any type of device. We can also dispose of the media for you and provide an erasure report for audit and compliance.
Onsite services