When your server fails or is missing data, we understand the urgency to recover your data and get you back up and running.
Our team of engineers are experts in server data recovery. We work with our clients and the equipment manufacturer to recover the maximum amount of data as quickly as possible.
Expert server data recovery
We recover data from any direct attached RAID, Network Attached Storage (NAS), and very large Storage Area Network (SAN) systems.
Ontrack Data Recovery engineers can help you:
Recover lost data from file servers
Restore application servers
Retrieve lost web server data
Recover virtual server data
Create custom data recovery solutions
Learn more about our RAID and SAN, DAS & SDS recovery services.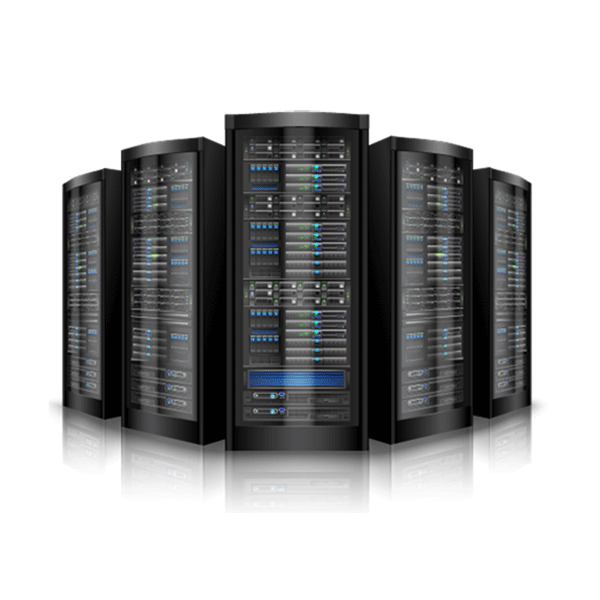 Common scenarios for data loss on servers
Server data loss can be caused by any of the following:
Hard drive failure
Power cut
Air conditioning failure
Rebuilding failure
One or more hard drives overheating
File system corruption
Power surge or power failure
Inverter failure
Overwriting the configuration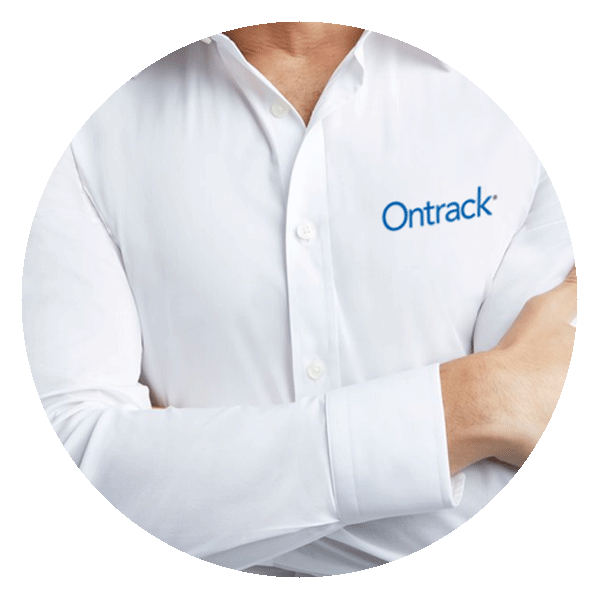 We are here to help
When a server loses data, we understand timing is critical. Our data recovery specialists are available 24/7 for emergency service. We offer a free phone consultation for server data recovery with one of our specialists or engineers.
During your call we will:
Confirm your hardware, configuration, virtualisation software and back up procedure
Assess the server data loss situation and possible failure points
Provide tips to prevent further data loss
Assess the possibility of a Remote Data Recovery
Advise on preparations for an in lab server data recovery
+65 3158 5817
Proven recovery methods for any server system
Our global research and development team is dedicated to creating customised data recovery solutions for our clients. For over 30 years we have been developing the necessary tools and techniques for successful server data recoveries.
Microsoft Exchange and other email servers
Specialised recovery solutions for inaccessible email databases and missing, corrupted or deleted messages or mailboxes.
In lab data recovery services for physical drive failures
Remote Data Recovery solutions for data recovery performed over a secure internet connection
Ontrack® PowerControls™ management software for Microsoft Exchange
File server
File servers can take on many different shapes and sizes, but rest assured that Ontrack has experience in recovering data from all hardware storage device configurations, including:
Network Attached Storage servers
Storage Area Networks
Direct Attached Storage
Cloud storage
Database server
As an industry partner with certified developer status with Apple, Microsoft, Sun and VMware, we are best positioned to assist with a range of common database errors, including:
Database corruption
Torn pages
System table abnormalities
Microsoft SharePoint Server
Ontrack® PowerControls™ for Microsoft SharePoint allows administrators to quickly and easily find, recover and restore Microsoft Office SharePoint server items including:
Entire SharePoint sites
Documents
Lists
Libraries and folders
Microsoft SQL Server
Ontrack® PowerControls™ for SQL restores Microsoft® SQL Server® tables without having to restore the entire database.
Restore just the table you need – not the entire database
Preview content before restoration
Drag and drop copied tables directly to the desired environment
Spend minutes restoring versus hours or days
Achieve an ROI well beyond the cost of the tool
Supports Snapshots or native SQL backups
Web server
We know loss of a web server is critical to any business. That's why our skilled team of engineers are available to assist at any time, day or night in the event of a data loss. We have recovery capabilities for many types of web servers, including:
Apache HTTP
IIS for Windows®
Novell® Open Enterprise Servers
IBM® Domino® (formerly IBM Lotus® Domino)
If you do not see your web server listed here, please contact us for further assistance.
Virtual servers
Virtual servers and servers using VMware software reduce the cost of hosting a network and physical hardware, but add complexity to storage systems. Our engineers are experts in recovering from:
Corrupt VMFS Datastore volumes
Corrupted virtual disk files (VMDK or VHD)
Corrupted guest file systems
Deleted virtual disk files (VMDK or VHD)
If your issue is not listed here, contact us today for assistance.
Custom Application Servers
Our research and development team is dedicated to creating customized data recovery solutions for our clients. Our global R&D team is the largest in the industry and has been developing the necessary tools and techniques for successful data recoveries for over 30 years.
Server, SAN and NAS brands we can recover data from
| | | | | |
| --- | --- | --- | --- | --- |
| Apple® | EqualLogic® | Linksys® | QNAP® | Buffalo™ |
| Hitachi Data Systems | LSI™ | StorNext® | Cisco™ | HP Hewlett® Packard |
| NetApp™ | StorTrends® | Compellent Technologies | I-O Data | NetGear® |
| Synology® | DataCore™ Software | IBM® | Nexsan™ | Thecus® |
| Dell™ | Infortrend® | ONStor™ | Western Digital® | D-Link® |
| Iomega® | Oracle® | X-IO™ Technologies | Drobo™ | Pillar® Data Systems |
| LaCie | | | | |
If you do not see the manufacturer you are looking for, please contact us for a complete list.
How long does data recovery take?
Ontrack has individual service levels to ensure you get the data you need – when you need it. Whether your data is critical to your business or is less time-sensitive, our data services consultants will talk you through which option is best for you.
Standard
5-15 business days
Priority
Average of 2-3 business days
Emergency
24/7 until completion
*After our evaluation is complete, we will provide with an outlining of the engineers findings, the likely success and a fixed quote for the recovery fee.
The data recovery process.
From initial consultation to ongoing support, more businesses and consumers choose Ontrack Data Recovery solutions and software to handle data loss situation – from simple to the most complex and catastrophic.
They don't call us the world leader for nothing. Join over a half million people and businesses who have trusted Ontrack to recover their data.