Expert Apple data recovery services for Mac and iOS devices.
Ontrack is globally authorised by Apple to provide data recovery services for all Mac and iOS devices. Apple customers receive free shipping and free evaluations, plus a 10% discount on our data recovery services.
Ontrack and Apple data recovery
Ontrack is the world's leading data recovery provider and has been authorised by Apple since 1999.
With 35 years of industry experience and 22 laboratories worldwide, we recover data in certified ISO 5 cleanroom environments from all types of media – hard drives, SSDs, fusion drives, Macs, iPhones, and iPads.
Start your recovery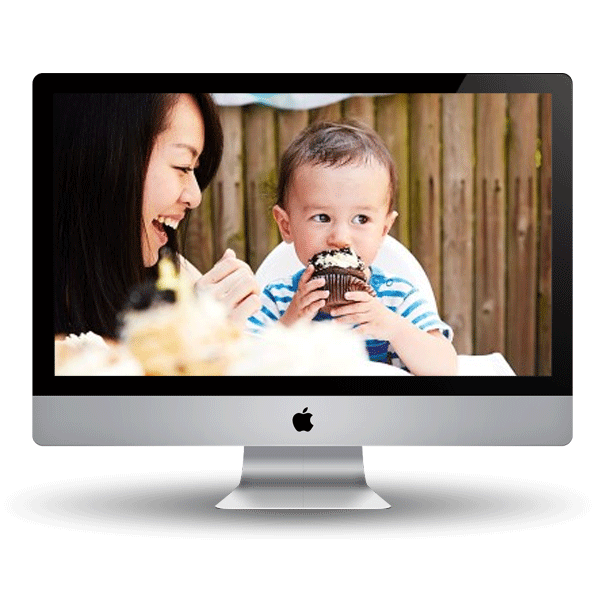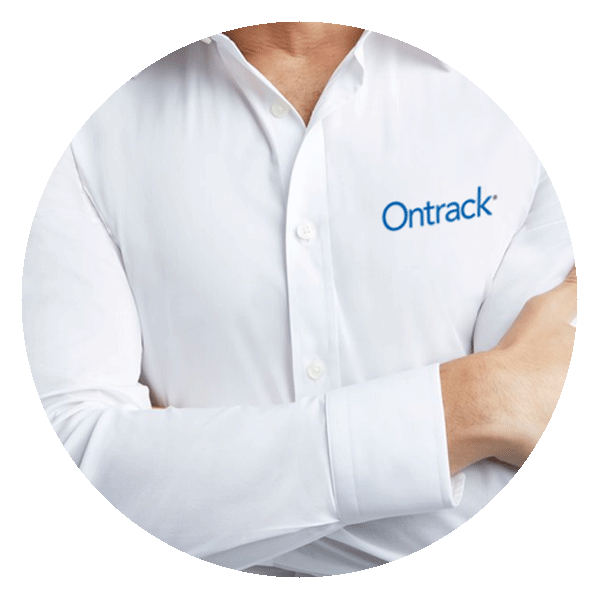 Your benefits
As an Apple customer, you can benefit from:
An exclusive 10% discount on data recovery services
Free collection of your Apple device
Preservation of your Apple product warranty
Free comprehensive evaluations
No recovery, no fee policy
No hidden charges
Access to our expert Apple Certified Technicians
Complete end-to-end security and peace of mind
They don't call us the world leader for nothing. Join over a half million people and businesses who have trusted Ontrack to recover their data.
Expert Apple data recovery services
Ontrack can recover lost, deleted, corrupt, or damaged files from your iMac, MacBook, iPhone, iPad, Time Capsule, or any other Apple device.
Our team of data recovery experts include Apple Certified Macintosh Technicians (ACMTs) and Apple Certified iOS Technicians (ACiTs). They routinely recover inaccessible emails, texts, photos, contacts, videos and any other data types from Apple devices that have suffered file system corruption, physical damage, file deletion, liquid or fire damage. Ontrack's global R&D team have specialist knowledge of Apple products and have developed hundreds of proprietary software tools to ensure that we can recover data from Apple's entire line of products, including the latest models. Combined with years of experience, advanced software tools and industry partnerships, Ontrack's engineering team is unrivalled in its capabilities, expertise, and success.
Any Apple device, any model
If you've lost data, contact our specialists immediately to receive a free consultation.
Mac Pro
Mac Mini
MacBook
Time Capsule
MacBook Air
MacBook Pro
iMac
Xserve
OSX Server
iPhone
iPad
Our data recovery process
Four simple steps to get lost data back from your Apple device:
Consultation
Contact us 24/7 worldwide to obtain a free data recovery consultation and written price quote.
Evaluation
Within a 24 hours of receiving your device, our engineers will inspect your device for free. You will receive a fixed price quote for the recovery work, including an overview of service levels and timeframes.
Recovery
With your approval, our expert engineers will recover your data using proprietary tools and techniques. The recovery time will depend on your chosen service level and the complexity of the work involved.
Return
Once your data has been recovered, we'll send it back to you on a brand new external USB device, which is encrypted for security and shipped via next day delivery.
How fast do you need your data back?
We understand the urgent need to recover data and offer service levels to meet your needs.
Standard
5-15 business days
Priority
Average of 3-7 business days
Emergency
24/7 until completion
Our initial consultation is always free. We work closely with our customers to provide an overview of our recommended course of action, the outlook for success, timing, and costs involved. Customers are never charged until they approve a documented path forward for their data recovery job. Estimates for evaluations and recovery can vary depending on customer urgency, device type, capacity, number of files, transfer speeds, and complexity of the data loss situation.