How To Choose A Data Recovery Company - 8 Questions To Ask
Friday, 1 February 2013 by Lucy Ross
How do you know if you're choosing the right data recovery company to recover your data? Make sure you do your research to properly evaluate the provider. You usually have only one opportunity to get your data back, so give yourself the best possible chance of a successful recovery.
1. Does the cleanroom follow modern day standards?
Some recovery companies still advertise having a class 100 clean room, even though this was superseded in 2001 by an ISO standard. The current equivalent to class 100 is ISO 5. For a clean room to meet this standard, air measurements are taken by an authorised 3rd party. At least a laminar flow air system using HEPA filters and sensible work practices needs to be in place in order to meet this standard.
Although wearing masks and zip up jackets look good for advertising a clean room, they are only for show, as they are impractical for daily use and are completely unnecessary to meet the ISO 5 standard. As a comparison, normal office air (ISO 6) can have over 130,000 particles sized at 0.3 micrometer per cubic meter, a clean room for data recovery (ISO 5) requires less than 10,200, and ISO 4 – which is the minimum required for surgical theatres where masks and jackets are needed, needs less than 1,020 particles.
2. Does the company have an official office front?
A simple search and street view check will reveal a lot about your vendor. Are they a legitimate business or a makeshift home/shed workshop? Asking how long a business has been operating for and if they have other locations can be a good indicator of their size and how well established they are.
3. How do they ensure data security, privacy and integrity of my data?
You can also ask how your data is secured and how the physical security is ensured. Are the data recovery facilities monitored? Does the company have any CCTV monitoring and security? Where is your data stored? A server based solution for data storage gives more redundancy than a drive to drive image.
4. How do they image and work with the drive?
Many companies attempt to run software scans on the failed drive in order to first locate then copy the preferred user data. This is a dangerous approach as a failing drive is likely to only degrade further with continued use. Make sure your data recovery company creates a sector by sector image of the drive first and uses that for scans and logical repairs. Verify the company has a safe system where the data clones are made to.
5. How informative are they over the phone regarding their services?
Make sure who you're speaking with really knows their service. How much detail do they provide about their process, time scales and costs? Are there any hidden fees? Ask if there are any cancellation fees or a no recovery – no fee. Call around for quotes, some cheaper options may not have the range of tools, facilities and experience as others. Some places charge a higher amount with a non-refundable fee claiming if they are unable to recover the data, no one can. Always look for a 2nd opinion.
6. Is there any research and development done by the company directly?
The web is awash with off-the-shelf data recovery tools so it is easy to set up a data recovery business and advertise a data recovery service. However companies willing to invest and conduct their own research into recovery solutions are likely to get better results. R & D should include not only different techniques, but also tools and software.
7. Are they authorized by any hardware vendors and does their work void warranties?
Make sure the work of your chosen data recovery company does not void product warranties. If your device or storage device is still in warranty, always check with the manufacturer which data recovery service providers they recommend or do they have any recommendations on their website.
8. Do they have supporting reviews?
Check to see if they are active on Facebook and Twitter and check for reviews. Though don't rely too heavily on Google or social media reviews as these can be doctored and submitted from fake user accounts. Try searching for unbiased/independent reviews or recommendations through IT forums. Some companies also release YouTube videos on various recovery related topics.
Don't fall in the trap!
It is easy to look for the cheapest option especially when encountering an unplanned expense like data recovery, however there is little point spending the money if you don't give yourself a decent chance of a successful recovery. When choosing a DR provider make sure they can confidently and satisfactorily answer the questions above.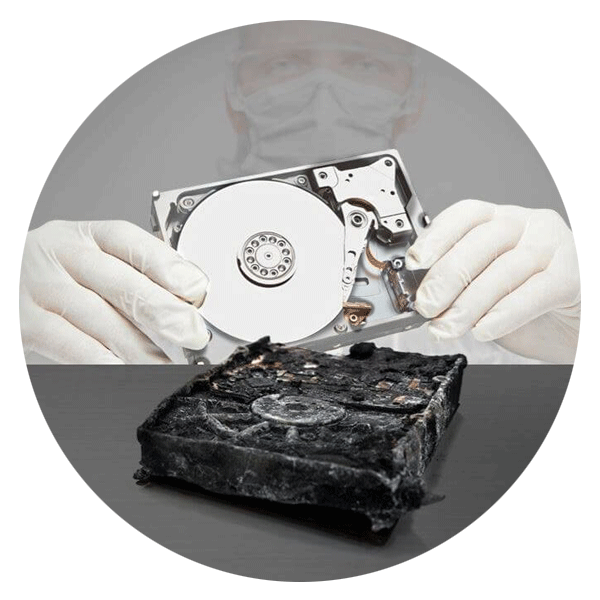 Call for Immediate Assistance!
---