Office 365: Tips for Managing Cloud Backups
Wednesday, 11 November 2015 by Jennifer Duits
Office 365 – Different subscription models, different backup possibilities.
One of the most frequently talked about topics in the IT field is the cloud. It seems to be almost everywhere, and as we have pointed out in previous blogs, there are definitely some advantages to this concept. By reducing capital costs – licensing, hardware, and software – companies are able to streamline and improve accessibility and flexibility across the organisation.
What is Office 365
Microsoft introduced Office 365 in 2011 as a software plus services subscription – a combination of an online service, Office web-based applications, and Office software subscriptions. Currently there are at least 12 pricing tiers to choose from – for personal, business and enterprise use. The Enterprise E1 through E4 versions of Office 365 are the most likely versions that businesses will choose.
Exchange Online, Skype for Business, and SharePoint Online are services that are provided solely in the cloud. This means that users do not have to worry about the maintenance of the programmess or the administration of a server. Updates are also installed automatically and are immediately available.
Microsoft Officecaneither be completelydownloaded and installedorstreamed (Click-to-Run). The latter means thattheapplicationsaredownloaded from the Internetandnotpermanently installed. Thestreaming feature supports client computers that are running at least the Windows 7 operating system.
Dangers of data loss while using Office 365
Microsoft has guaranteed a 99.9% availability of all applications and services in Office 365 throughout the year, however, moving everything into the cloud can be a dangerous decision. Even though Microsoft guarantees an almost 100% availability of their services, it does not mean that the client's data is 100% safe and secure.
When an Office 365 user solely relies on the normal backup provided by Microsoft, they could possibly find themselves in trouble because Microsoft is not offering a backup service for its online service. This may be not very important for the online versions of Office since you can – and you should– always save your important documents locally. But this feature is not possible with versions of Exchange and SharePoint Online, which can be potentially risky.
For example, an Exchange Online mailbox is configured to retain deleted items for 14 days by default. You can use the Shell to change this setting to a maximum of 30 days. After 30 days, the items are permanently removed. If you need to retain deleted items for longer than 30 days, you have to place the mailbox on In-Place Hold or Litigation Hold, which can only be done if you've subscribed to the Exchange Online Plan 2.
SharePoint Online shares a similar story. It creates a backup of the data every 12 hours, and those backups are retained for 14 days. In order to restore the full site collection, you must put a service call into Microsoft technical support. And the only supported restore option is a full site restore, meaning you will lose all the current data being hosted. Additionally, if you want to recover a single item that was moved to the recycle bin, it can be restored within 30 days. All items are automatically and permanently deleted 93 days after they were originally recycled.
The real issue is that the backups they are offering are only for data recovery in a case where Microsoft's data centre goes down. If a customer deletes any item by mistake, and it's not restored within the retention window, it's gone forever. This is why it is absolutely necessary for enterprises to have a specific backup plan up and running. Since Microsoft is not able to provide a real backup for its cloud services, companies have only one option – to find a 3rd party backup software solution.
How can I back up Exchange or SharePoint Online data?
One option for backing up your emails from Exchange online is to back up your Office 365 email database to your local computer. Since this would require Outlook software on each computer for this task, this method can be used only by individuals. Enterprises need a more advanced and automated solution. Several vendors offer solutions to make backups of data stored in the cloud, however there is currently no sole product available on the market that provides comprehensive protection for all Office 365 data.
So, does it pay-off to subscribe to a higher-priced tier of Office 365 in regard to backups? No, not really. There is no real benefit to except that the data is kept a little bit longer on the Microsoft servers before they are permanently deleted. Companies must still have an efficient backup solution in place if documents are to be restored for business, regulatory or compliance purposes.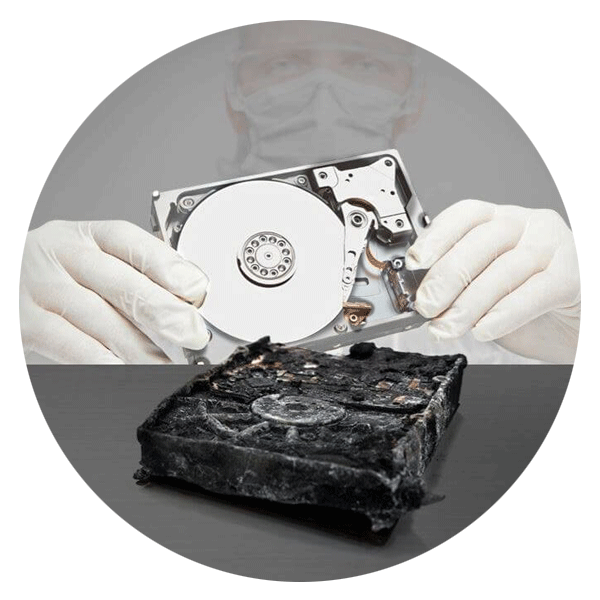 Call for Immediate Assistance!
---