HDD crashes more than doubled in the last four years
Monday, 23 June 2014 by Marcel Mascunan
HDD crashes more than doubled in the last four years, remaining the most common cause of data loss according to customer data* collected by Ontrack.
When asked about the causes of their most recent data losses, 65 percent of Australians surveyed noted that their most recent data loss came from a desktop or laptop hard drive, followed by SSD (16 percent), tablet/smart phone (12 percent) and RAID/virtual services (7 percent), showing that data loss impacts every type of storage from the consumer grade up to the enterprise level. Globally, 66 percent cited a hardware crash or failure as the cause of their most recent data loss, compared to 29 percent in 2010.
The reason appears to be simple: even though hard disk drive (HDD) shipments are on the decline, they are still expected to outpace SSD shipments three to one in 2014.
Globally, looking at individual response segments, laptop and PC crashes prevailed as the leading cause of data loss among both businesses (71 percent) and home users (72 percent) respectively and SSD device loss ranked second, accounting for 18 percent of data loss cases for home users and 10 percent for businesses.
What is at stake?
Among businesses globally, 27 percent said their most recent loss disrupted a business process, such as prohibiting them or their company from actually providing a product or service to their customers. A further 15 percent admit to losing personal data from their business machine contrasted with 7 percent whom acknowledged losing business-related data from their home machine.
Simple ways to avoid data loss and hardware failures
Computer users should regularly defrag their computer, check its storage capacity, and run antivirus software as well as hard drive monitoring software. Beyond good health practices, businesses and home users should have working redundancies, such as a backup device or service in place, and a continuity plan that is current and accessible in the event of a loss.
*The survey was conducted among customers across North America, Europe and Asia Pacific.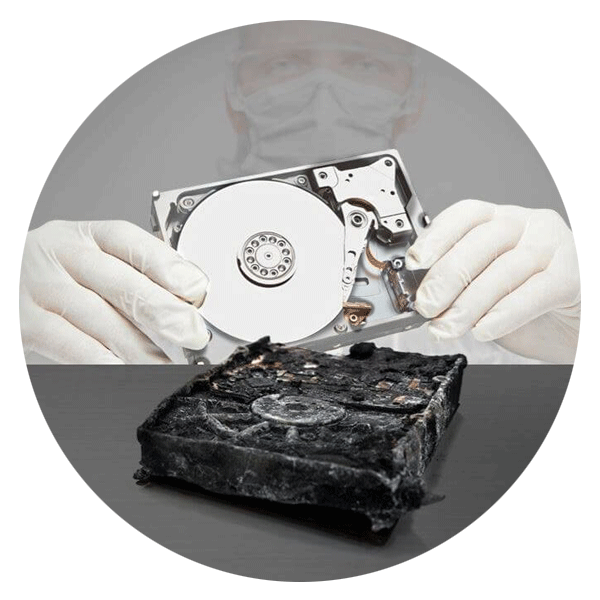 Call for Immediate Assistance!
---