Disaster Recovery for Virtual Environments | Ontrack
Monday, 20 July 2020 by Tilly Holland
How to build a disaster recovery strategy for your virtual environment?
According to Gartner, large companies lose $300,000 for every hour of downtime they encounter. These kinds of losses can occur regardless of whether your organisation uses physical or virtual servers, so a good disaster recovery plan is essential in every situation. Fortunately, the recovery of virtual servers is easier than their physical counterparts, so how do you go about building disaster recovery into your virtualisation strategy?
Focus on file backup
Your virtual installation manifests as a group of files on the hard drive of the host server. Any disaster recovery plan needs to ensure that you regularly back up these files.
If your virtual servers are configured to use dynamically allocated virtual hard drive space, you will need to try and calculate the expected rate of growth and specify a backup routine that can cope. Ensure that you have sufficient performance for backup windows and adequate disk/tape capacity to cover your backup needs at the time of deployment and further into the future as your data storage needs increase.
Keep accurate records
The file-based nature of virtual servers makes it relatively easy to define which items you need to back up in your environment. However, for the speediest retrieval of data in the event of a disaster, you will need to know how to reconfigure your missing servers.
It is extremely important to keep full records of your virtual server set up so that you can configure a new machine and restore data directly into it. Your records need to include full details of information like processors, virtual RAM, hard drive space and network configurations. As well as keeping records of the configuration at the time of deployment, best practices dictate that you should also update your server setup document every time you make a configuration change.
Prepare for the worst
Accidents can and do happen. Your hard drive image corrupts, the backup media fails, you delete a virtual machine in error or the RAID array hosting server data crashes – virtually anything can take your servers out of action.
Obviously, a good disaster recovery plan tries to identify and mitigate these risks up front, but a combination of errors and failures could expose flaws in the plan. At this point, you should have the ultimate reserve – a data recovery option to extract 'lost' data from hard drives. A tool like Ontrack EasyRecovery could help if your backup lets you down. Alternatively, you can speak to a reputable data recovery company.
Don't let your virtual server backup become an afterthought. By planning for disaster early in the deployment process, you will be better able to cope in the event of a problem.
Download our IT Disaster Recovery Plan template
The purpose of our template is to help small businesses familiarise themselves with the building blocks of an IT Disaster Recovery Plan (IT DRP) and to start thinking about what it would take to resume normal operations if their data and infrastructure were implicated in a severe IT-incident.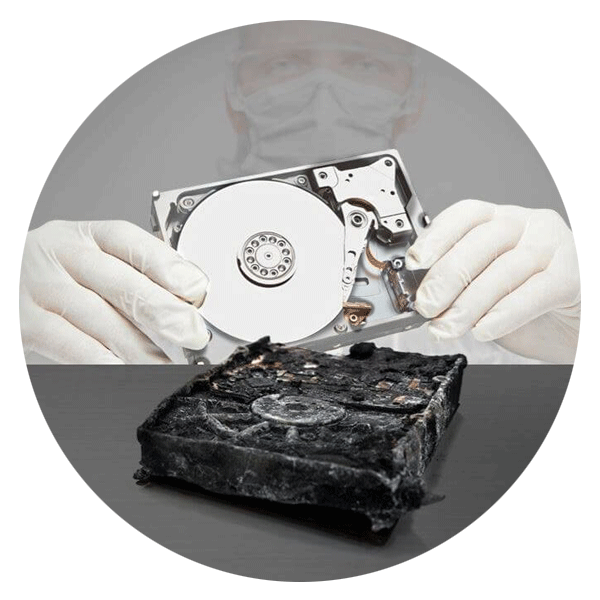 Call for Immediate Assistance!
---