Ensuring that your company eliminates data securely is critical if you want to protect your business's confidential information.
Without a reliable method of data destruction, your business may be vulnerable to a potential information breach.
Intimus HDD Granulator
Unlike degaussing magnetic devices, shredding hard drives and SSDs guarantees complete physical destruction.
Our product range includes machines for different applications and each of these solutions offers high levels of safety, including the H-5 level compliant with DIN 66399. The destruction of hard drives is a safe and economical process, which allows you to visually inspect the effectiveness of the process.
Features:
Safety level determined by the diameter of the filter mesh (screen)
Six different diameters of filter meshes available
Destroys hard drives up to 5.25"
Maximum operator safety
Large compartment for supports to be destroyed
Steel body with removable basket
Collects the shredded material in a standard basket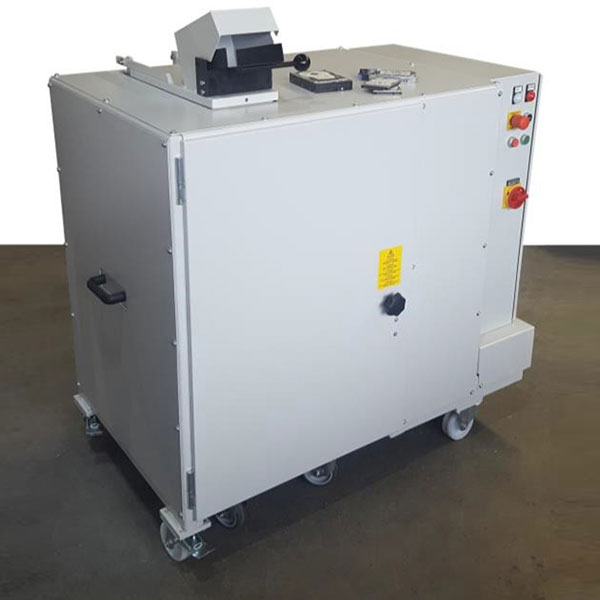 Intimus SSD Granulator
The SSD shredder is a new technology that addresses the erasure needs of companies that need to destroy large volumes of SSDs, smartphones or other flash media.
Intimus SSD Granulator has been designed for easy transportation and high power when shredding. This tool can be used for all flash memories, reduces the supports in micro parts of a few millimeters (5.8mm), the security level adopted is E-6 with a 3mm sieve.
Features:
Cutting size: 5.8mm without a sieve.
Security level without sieve: E-3
Security level with 3mm sieve: E-5
Destroys up to about 500 SSDs an hour
Volume levels: 70 dB
Voltage: 400v, three-phase current
Intimus FlashEx
Professional shredding for smartphones, tablets and SSDs. Ensure that your company eliminates end-of-life devices securely to protect your business's confidential information.
Intimus FlashEx is an ideal solution for companies looking to completely destroy flash-based devices. With a specially designed cutting head and unique mechanism, FlashEx loads the device into the unit and crushes them into 4x15mm particles. Since it requires only standard power, unlike industrial shredders, FlashEx can be stored anywhere in the company. The opening for the insertion of the devices to be destroyed guarantees the operator's safety while allowing to see the process in progress. The i-control unit ensures that the machine is easy to use and provides full control.