Ontrack provides data recovery solutions for customers in Melbourne and all over Australia. For over 30 years we have remained the world leader for recovering data from all types of data loss. You can trust our experts to help get your data back.
As of 24th June 2022, our Melbourne Office has moved to the following address:
Level 50, 120 Collins Street, Melbourne, VIC 3000
Expert data recovery in Melbourne
Ontrack Australia has been providing data recovery solutions for Melbourne customers for over 15 years. We've saved critical data for both businesses and individual customers with our industry-leading tools and the largest most advanced clean room in Australia.
Ontrack provides you with the best chance recovering your data. With our convenient drop-off location on Bourke Street in the city, your media will reach us quickly and securely. Alternatively, we can provide free shipping to send your media to us directly.
New Address!
Ontrack Melbourne:
Level 50, 120 Collins Street
Melbourne VIC, 3000
Free Consultation: 1800 316 658
Mon-Fri: 8:30am - 4:30pm
Sat, Sun, Public Holidays: Closed
What devices do we recover data from?
Ontrack can help customers in Melbourne to recover data from any device which stores digital information.
They don't call us the world leader for nothing. Join over a half million people and businesses who have trusted Ontrack to recover their data.
Pricing and pay later option
The prices we quote are all inclusive, and are the most you will ever pay for a data recovery service through us. We do not have any hidden fees, or escalated pricing for "difficult" or "special" cases.
Standard
From $550 to $1,760*
Maximum price guarantee
Recovery: 7-10 business days
All inclusive pricing
Priority
From $1,100 to $2,420*
Maximum price guarantee
Free 4 hour evaluation
Recovery: 2-3 business day
Emergency
From $3,850 to $4,950*
Maximum price guarantee
$1,100 emergency evaluation
24/7 until completion
New external USB drive for your recovered data
All-inclusive pricing, including GST
Return shipping up to 3kg
Buy now, pay later with Zip Pay
*$330 surcharge for drives over 4TB
1800 316 658
Begin your recovery
DIY data recovery for non-hardware related data loss
If your storage device is working properly and without signs of physical damage, do-it-yourself data recovery is an option. Formatted drive? Deleted files? Software failure? Try our 'best in class' data recovery software.
Learn more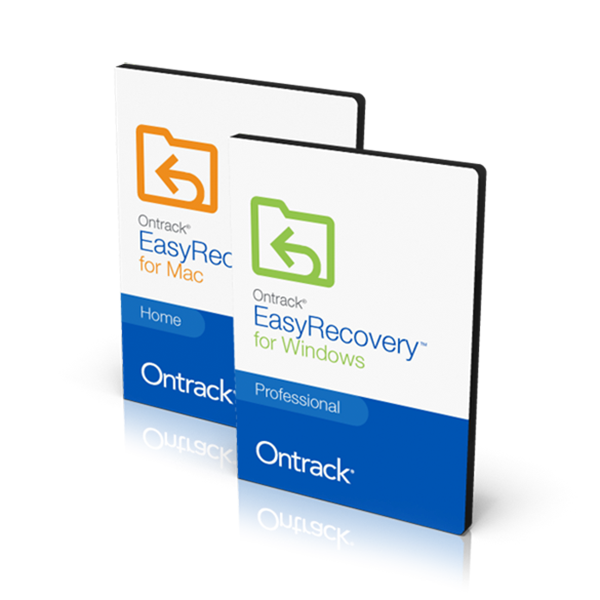 Why choose us?
While other companies claim to be world leaders, here are the facts :
Ontrack is the oldest and largest data recovery company in the world. We performed the world's first data recovery way back in 1987 and have been building on that experience and expertise ever since.

Ontrack offers completely transparent and honest pricing and services. The prices we quote are all inclusive, and are the most you will ever pay for a data recovery through us. We do not have any hidden fees, or escalated pricing for "difficult" or "special" cases.

Ontrack has unrivalled resources in the data recovery market. In addition to a team of local, Australian data recovery experts, we have a worldwide network of hundreds of engineers and developers ready to assist if required.

We've seen your problem before. Worldwide, Ontrack completes over 50,000 recoveries every year – from hard drives right up to the most complex Enterprise Data Storage systems. No matter what your issue is, or how you've lost your data, we've seen it before and can give you the very best chance to recover your data.

Every week in Australia we recover data from media that other companies have deemed unrecoverable. The first attempt at data recovery is generally the best chance you have at recovering your data, so bring it to the people who can get it back the first time.
Start your data recovery now with a free consultation.
Contact our team of experts. Ontrack accommodates everyone – from the largest government or enterprise organisation to an individual who may have lost their digital photos and everyone in between.
Ontrack Drop-off Locations: