Natural disasters in Australia include heatwaves, bushfires, floods, severe storms, droughts, earthquakes, tsunamis and landslides. Storage devices such as desktops, laptops, servers and others are susceptible to natural disasters as data can be lost due to physical damage.
You may be wondering what to do in this event. As data recovery experts, we'd like to guide you through the steps to a successful data recovery.
What to Do Next
If you have experienced a data loss, there are steps you can take right now to increase your chances at data recovery.
Never assume that data is unrecoverable, no matter what it has been through.
Turn off computer immediately – further operation may damage data beyond repair
Do not attempt to operate any visibly damaged devices
Do not shake or disassemble any hard drive or server that has been damaged - improper handling can make recovery operations more difficult which can lead to valuable information being permanently lost.
Do not dry out water-damaged drives or equipment.
If computer is fire damaged, do not try to remove the hard drive – ship entire computer for recovery.
Restore backups to a different volume - do not restore to the volume that experienced the data loss.
If there is a RAID problem, test the backup by restoring it to a different location or image each drive from the RAID before attempting a rebuild.
For mission critical situations, contact a data recovery provider before any attempts are made to reconfigure, reinstall or reformat.
Why Contact Us
You may only get one chance for data recovery.
If your data is important, then trust the best in the business. Any attempts to recover data by anyone other than a professional can lead to irreversible damage.
Over the last 30 years, Ontrack engineers have successfully recovered data from almost every device and data loss situation, including severe fire and flood damaged devices. Ontrack Data Recovery is the largest, most experienced and technologically advanced provider of data recovery products and services worldwide.
Ontrack is able to recover lost or corrupted data from virtually all operating systems and types of storage devices through our do-it-yourself, remote and in-lab capabilities, using our hundreds of proprietary tools and techniques.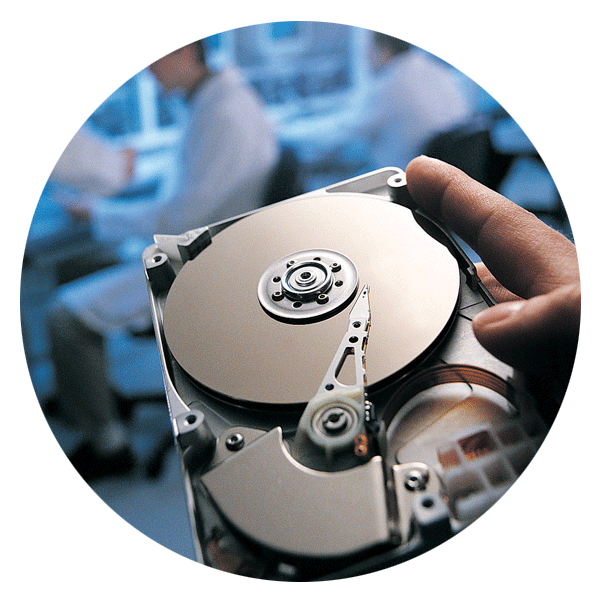 Future-Proofing Your Data
How to Write a Disaster Recovery Plan for Your Business
A DR plan consists of the policies and procedures that a given entity – in your case, your business – will follow when IT services are disrupted. This could happen because of a natural disaster, or as a result of technological failure or human factors such as sabotage or terrorism. The basic idea is to restore the affected business processes as quickly as possible, whether by bringing disrupted services back online or by switching to a contingency system.
Your DR plan should take into account the following:
IT services: Which business processes are supported by which systems? What are the risks?
People: Who are the stakeholders, on both the business and IT side, in a given DR process?
Suppliers: Which external suppliers would you need to contact in the event of an IT outage? Your data recovery provider, for example.
Locations: Where will you work if your normal premises are rendered inaccessible?
Testing: How will you test the DR plan?
Training: What training and documentation will be provided to end users?
You can download a free disaster recovery plan template from our Blog.
Start your data recovery now with a free consultation.
Contact our team of experts. Ontrack accommodates everyone – from the largest government or enterprise organisation to an individual who may have lost their digital photos and everyone in between.