5 ways to deal with your legacy backup tapes when upgrading archive systems
16 May 2014 by Paul Le Messurier
Organisations face an unprecedented mix of industry pressures to get their legacy data in order. Regulators such as the Financial Conduct Authority (FCA) make regular announcements about new investigations into policy misselling and other misdemeanours that they may or may not investigate at some point in the future. Legal investigations may also be instigated, necessitating organisations to search for evidence such as email or documents from years before.
Therefore, the question of how to manage and access data on legacy backup tapes when reviewing your backup strategy or upgrading, replacing or consolidating your backup infrastructure requires very careful consideration. In our experience, there are several options available to organisations, each with its advantages and disadvantages:
Maintain the legacy backup software infrastructure in case the company has a request to find specific data for compliance, regulatory or legal reasons. This will incur software licence and annual maintenance costs as well as hardware costs over a period of years, possibly until retention date expiry, just in case the company needs to restore data for whatever reason. The company will need to ensure it retains staff with experience in the legacy backup software infrastructure that is used.
Use commercial software tools that allow IT to migrate and manage legacy tapes. This removes the need for the legacy backup software and infrastructure and experienced staff who can operate the legacy system. However, this option will incur software licence and annual maintenance costs for the software tools as well as resources to operate the software.
Employ managed data services to transfer and migrate to an outsourced archiving centre. The service will include the organisation having the option to request a restore of specific data from the outsourced service provider. This takes the problem off the hands of the company and also avoids the cost of legacy backup infrastructure. It will incur costs for the outsourced service provider ingesting data off the backup tapes into the archive centre as well as on-going hosting costs. This option may not be suitable for companies who have highly sensitive data that they do not want to leave their premises and their control.
Choose tape processing services to catalogue and extract data from the legacy backup tapes. This will involve a specialist provider possibly creating a catalogue of the tapes or converting the legacy backup software catalogue into a standard format. From that point the company can request ad-hoc services from the specialist provider to restore data from backup tapes as and when required. Alternatively the company can sign a multi-year service agreement with the specialist provider for a certain number of restores a year. This avoids the cost of legacy backup infrastructure and the company pays for only the number of tape restores they need.
Do nothing. Don't go for any of the above options and hope the company does not have to restore any data from the legacy backup tapes. However if companies are required to provide data for whatever reason they will need to find a solution very quickly, which may be difficult and very expensive. Or else risk the possibility of some type of sanction for not being able to provide data for regulatory or legal reasons.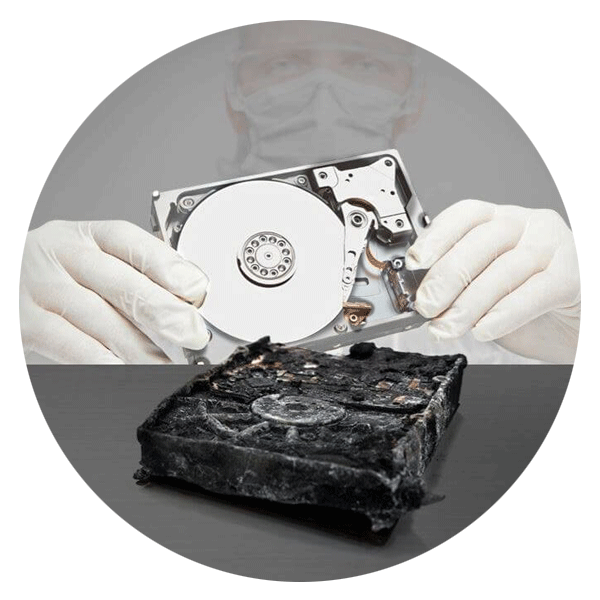 Call for Immediate Assistance!