Double Murder Mystery - How did data solve the case?
14 June 2017 by Antoine Valette
Among some of the most amazing cases of data recovery that we have dealt with, one that stands out is a double murder mystery.
The mystery
A woman had been found dead at her home, next to another dead body that she had never met before. Suspicion was first raised against her husband, who was in the house at the time of the murder. His incomprehension and disarray coupled with the strange configuration of the crime scene lead the investigators to search for other explanations.
The husband stated that he spent all evening playing online poker. The examining magistrate asked for the analysis of the hard drive of the husband's computer.
He played regularly and most of the time with his friends, using headphones to communicate. He participated in several tournaments at the same time, which could occupy him very intensely, sometimes until late in the evening if he was on a winning streak.
The detectives had previously determined that fifteen minutes would have been necessary to commit the double murder. The forensic pathologist had also estimated the time of death between 10pm and 11pm.
Our data recovery experts were then requested to shed some light onto this case.
The analysis of the data on the hard drive revealed that the husband had spent the entire evening on his computer, playing online poker. The short periods which indicated absence were less than three minutes intervals, this would not have allowed time to commit a double murder. Our analysts found between 10 pm and 11 pm was the husband's most intense period of activity on his computer.
The murder
With this new information provided by our analysis, the investigators determinate the circumstances of the two deaths:
The house was isolated from the other houses in the neighbourhood and had been targeted by a thief
He went to the room where the woman was present and tried to neutralise her
He did not take into account that the woman was sewing and was armed with very sharp scissors
Surprised and frightened by this stranger, she stabbed his thorax in self-defence with the scissors she had in her hand
The man was mortally wounded but succeeded in wounding the unsuspecting victim with a knife before collapsing, which also resulted in the death of the victim
In this case, computer expertise and data recovery helped prove the innocence of the husband. Once he was cleared it enabled the investigators to shine a light on other possibilities. This was one of our strangest cases to date.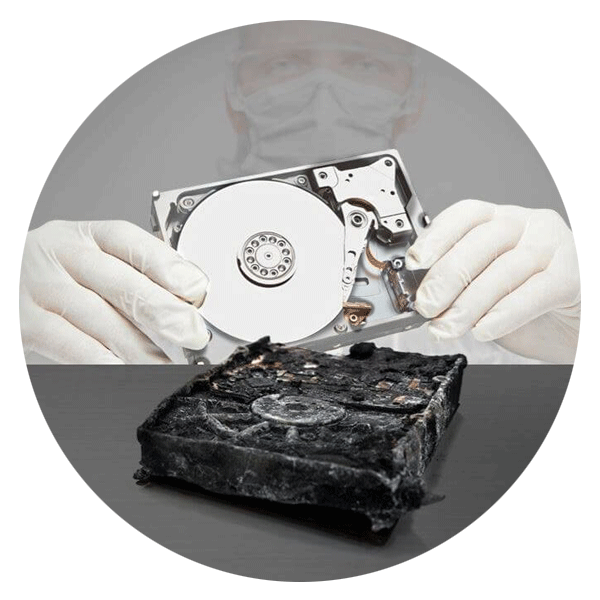 Call for Immediate Assistance!