How do I protect my digital photos?
28 July 2020 by Tilly Holland
One of the most frequent questions that we get asked at Ontrack is, "how can I recover my deleted photos?" Some of them come from professional photographers, while many others from private users with hundreds of images saved on smartphones and tablets. Why is recovering deleted photos so important?
A professional photographer with lost photos will suffer not only an economic loss but also his or her reputation will be seriously damaged (who is going to tell the bride and groom that they will not receive any wedding album? Who is going to tell the publisher that the report will not be available?). On the other hand, most private users are emotionally attached to their photos as they recall places and moments of their lives that will not happen again.
If you find yourself in a position where you need to recover deleted photos, data recovery software could be your best option. The best thing you can do is protect your photos in the first place. Below are some tips to get you started.
Prevention is the best protection
Step one – Memory card
Hardware damage – Digital photos are stored on memory cards, typically SD cards. It is recommended to choose a good quality memory card, a few pounds more can prove to be a smart investment. You should always keep the memory card in your camera or in its case if you remove it.
Practical and safe – Your SD card should be big but not too big. For instance, two 16 GB cards could be a better solution than just one 32 GB card. If you experience a problem on one card, you still have your photos undamaged on the other one.
Wi-Fi SD cards – You can find SD cards with a Wi-Fi chip that allow your photos to be transferred to a PC in real-time. However, you need to check if the memory card that you have is compatible with your digital camera.
Low-level formatting – You should format your memory card periodically using the proper function provided in your camera by checking the option low level (please verify first if you have stored data that you would like to keep).


Step two – During the session
Keep your camera covered – Secure your camera from water, humidity, hot or cold. Especially if your camera is not tropicalised. Extreme weather conditions can damage the memory card's electronics.
Avoid impacts – Secure your camera in a backpack or in its proper case when not in use to prevent bumps and accidental drops.


Step three – Downloading photos
Download the photos on your computer as soon as possible – Do not interrupt the download, unless you stick to the procedure provided, do not ever disconnect the USB cable while downloading and do not remove SD card from camera if the light (usually orange or red) indicates that it is being read.
Copy and do not transfer photos – Change transfer software's settings so to copy and not to transfer your photos, and do not delete files on the memory card until you make sure that all your images are displayed properly on PC and that a backup has been made. Do you need your SD card for more photos? You should buy a new one.


Step four – Data backup
Buy a USB 3.0 external HD with a capacity of at least 1 TB – Once the photos download has been completed, you need to make a backup on a second hard disk. The easiest way is buying an external HD to copy your photos on it. It is recommendable to buy a large storage unit, especially if you use Raw format (e.g. NEF, CR2, DNG, etc.). If you are a professional, you should have more backup drives. Smart professional photographers use two external backup hard drives in the studio and a third one stored in another place (e.g. in case of a theft or a fire). The backup can also be managed through a multi-drive NAS system but you should store a copy in a different place in any case.
Backup on Cloud – Making the backup on the cloud might be a solution, too. However, it could be not so convenient, as uploading large files takes a lot of time (an 18MP reflex creates Raw files of approximately 20-25 MB). Not all clouds allow such kind of uploading and, if your connection is not perfect, it could take you hours just for uploading a few hundreds of megabytes. Managing photos taken by mobile devices could turn out to be easier. Smartphones and tablets do not use Raw formats, so all photos you need to store are much smaller. These photos can be very useful too for professionals and private users. Here are our recommendations for:
How to prevent lost photos on smartphones and tablets
Photo backup on PC – Connect your smartphone or tablet to your computer periodically and make a backup of all files using the proper apps (e.g. iTunes for Apple devices and programmes provided by producers with Android devices). If you can access the memory where photos are stored via PC, you can make a copy of the folders containing files on your hard disk. Make also another copy on an external hard disk.
App for Cloud – There is often a built-in cloud manager app on smartphones and tablets. You can use iCloud to protect your photos on iOS, while on Android apps like DropBox, OneDrive, Google Drive, Amazon Cloud Drive Photo and more are available. Remember to be connected to a Wi-Fi network, as a huge transfer of data might be required.

If you follow our recommendations, the risk of lost photos should drop dramatically. If all this is not enough – in case of data loss due to logic problems like accidental deletion/formatting or file system corruption on your SD card – you can try to recover deleted photos with a data recovery software.
If Ontrack EasyRecovery will not bring you the expected results or the hardware of your memory storage unit is damaged, you can still reach us to get a recovery data service at our laboratories.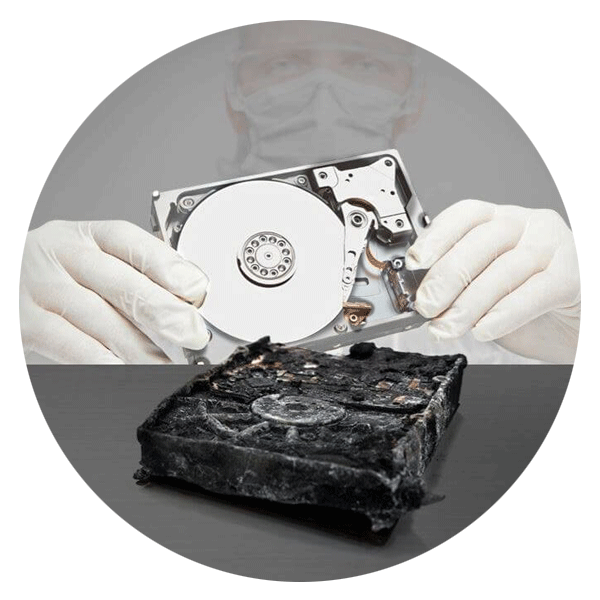 Call for Immediate Assistance!