Leading Australia in


Data Recovery
Ontrack has unmatched expertise to solve the most complex data loss and data erasure challenges. With 35 years of experience, laboratories across the globe and a world-class engineering team, you can trust Ontrack to get the job done.

Data Recovery for Any Device or Situation
When you experience a data loss, trust the experts. Ontrack helps over 50,000 consumers, businesses and government organisations recover lost data every year.
Data Recovery Services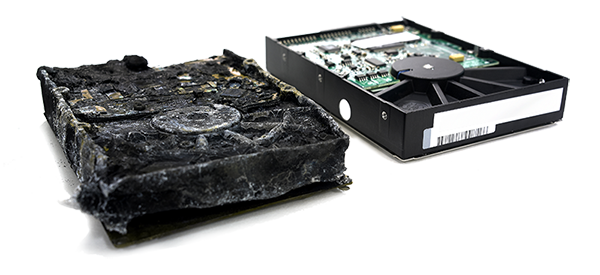 We've Seen It All
Hardware failure, human error, deleted data, malware, cyber attacks and natural disasters - we can help recover lost data from any device or data loss situation.
Our Partners
Ontrack has been a trusted partner to many of the largest technology and data companies around the globe for over 30 years.
How Fast Do You Need Your Data Back?
We understand that when data is lost, timing can be critical. That's why we offer different recovery service levels to meet your needs.
Standard
7-10 business days
Priority
2-3 business days
Emergency
24/7 until completion
Please note: these are average turnaround times and can vary depending on the severity of the situation, quantity of data and data transfer speeds.
If you have an emergency data loss situation and require immediate assistance, please call us on 1800 316 658.
They don't call us the world leader for nothing. Join over a half million people and businesses who have trusted Ontrack to recover their data.
Data Is Our Passion
Read our blog for more information about data recovery, data management and stories about successful recoveries from extremely damaged devices.
Thursday, 12 November 2020 by Tilly Holland
The number of ransomware attacks is continuing to grow. The team at Ontrack has had numerous successes recovering data that has been lost due to ransomware. This blog highlights some of those successes.
---
Monday, 2 November 2020 by Sam Wiltshire
Ensuring that sensitive business data is kept safe when you're relocating an office is vital, yet it can often be forgotten in the chaos of a move
---
Thursday, 30 July 2020 by Michael Nuncic
Until a couple of years ago many IT administrators, as well as IT managers, were concerned about the risk of losing valuable data because of a sudden failure of SSDs in their storages. Due to this, manufacturers took a long time to convince the public that SSDs were safe to use, especially when handling sensitive data. In this article we explore the SSD and how long it really does last!
---