Trimble Recon Rugged Handheld Computer Data Recovery
Tuesday, 31 March 2015 by Jennifer Duits
When we think of creating data, we typically think of a computer, tablet, smartphone or wearable. What we don't typically think about are industry-specific devices, unless we are using one. We recently came across one such device, a Trimble Recon Rugged Handheld Computer used to document parameters of pipe fusion processes. This little device, also known as a "Data Collector" or "Controller", looks like an ultra-rugged GPS. Pipe inspectors use this device to determine if a pipe joint was fused with the correct pressures and times according to industry standards.
The controller that was sent to Ontrack for data recovery was damaged in a worksite accident when a pipe fell on it. It was no longer functional and the data was unable to be accessed. There was six months of critical data on the device when it was destroyed. That is a lot of crew time and some of the data would not be able to be recaptured as the project had moved forward. Not only was this data critical, but valuable as well.
This device was new to Ontrack, but the Flash storage media, is an everyday occurrence in our cleanroom. The new challenge for our data recovery engineers (they always love a new challenge!) was the proprietary software on the controller. Our engineers were able to read the data on the controller, but the device uses a custom data layout. In order to work with the raw data, extensive R&D would be required if physical repair was unsuccessful.
Our engineers worked with the manufacturer and the software developer to gather the pieces needed, even though the device was now obsolete. The repairs were completed and we were able to recover 100% of the data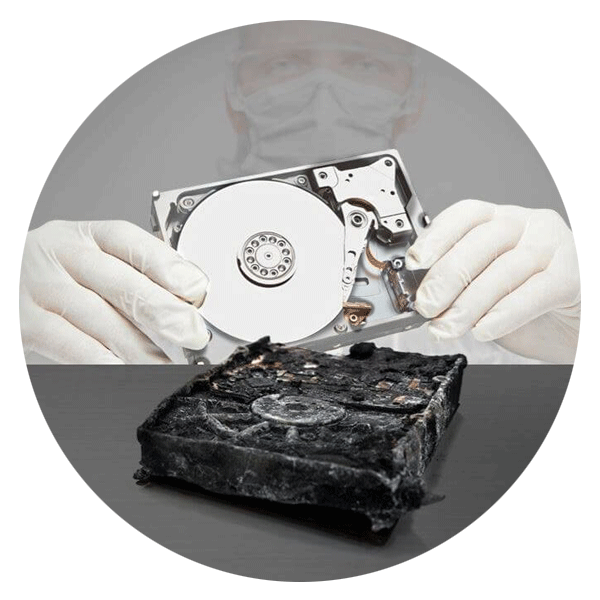 Call for Immediate Assistance!
---