Erasure Verification Service - Who and Why?
Thursday, 7 May 2015 by Jennifer Duits
In our last blog we discussed the methods of data erasure, but how do you know your erasure methods are 100% effective. What if you need to provide third-party proof of erasure to your clients or for regulatory purposes? Erasure Verification Services offer companies and manufacturers a written report detailing the effectiveness of their erasure process.
We all know data security has been a hot topic in the news. Companies are continually under fire for data leaked one way or another. Many corporations across the world are receiving requests from their clients to present third party verification of their data erasure process in order to prove that they are properly disposing of their personal data. It is also becoming part of a company's due diligence to verify their data erasures in order to be certain their data is safe. These corporations turn to Ontrack for Erasure Verification Services.
It's not just corporations, but storage manufacturers are also utilising Erasure Verification Services to satisfy their client's needs. Recently, NetApp wrote about their experience with Erasure Verification Services in a guest blog for us stating "When customers sought third party verification that NetApp Disk Sanitisation left no residual user data on Hard Disk Drive (HDD) / Solid State Drive (SSD) storage media, NetApp turned to Ontrack, the global leader in data recovery and 2015 Storage Visions award recipient for Erasure Verification Services (EVS). Ontrack leveraged its proprietary tools and expertise to validate the Disk Sanitisation feature of NetApp® Data ONTAP® software on a FAS2240 storage controller with internal HDD / SSD storage."
Storage manufacturers have also started looking at the effectiveness of their erasure tools that they are developing. Micron®, in an effort to make SSDs easier to manage throughout their entire data lifecycle, has created Storage Executive software. This software offers a "Sanitise Drive" feature, along with many other features, to be used on their SATA drives. Micron knows their customers are asking the same questions surrounding secure erasure as everyone else, so they wanted to be sure their erase feature was 100% effective. Micron reached out to Ontrack to test and verify that drives wiped with their sanitise feature were 100% erased.
Through our Erasure Verification Service we are able to test drives which have been erased and offer verification that the data is indeed wiped. If we evaluate a drive and find data, we report that back to the client. They then can review their process and try again until all of the data is erased.
This is a service that was developed by Ontrack in order to satisfy a customer need. You might ask "Why Ontrack?" If the world leader in data recovery cannot access the data, you can be certain no one else will.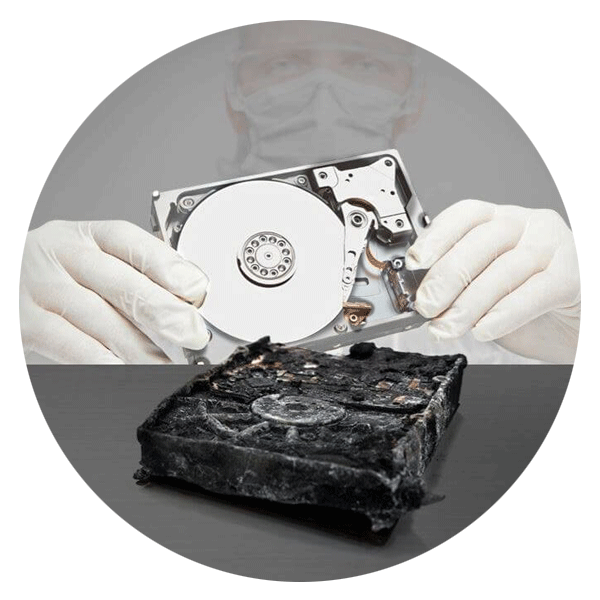 Call for Immediate Assistance!
---