When Cloud Becomes Fog
Tuesday, 24 February 2015 by Jennifer Duits
With the rapid uptake of cloud services by lots of businesses around the globe, we tend to forget that the "cloud" is still a data centre somewhere out there that stores your data. Like any data storage facility or device, it has its good days and it bad days. Most cloud providers are offering a SLA of 99.9% availability (uptime) but even 99.9 still means 8.76 hours of downtime.
So if a cloud service is not available could this be a sign that there is "fog" in the data centre?
Ontrack over recent years has seen an uptick in data loss from cloud providers. This is where maybe an event has occurred that has caused a data centre server to go offline denying the end users access to their data. Typically these errors occur are no fault of the hardware or the software, most are caused to user error an update that can cause servers to fall offline. Some of these cases have been well publicised in the press for some of big web vendors.
One such case that Ontrack had to work through recently was for a managed service provider (MSP) offering small businesses cloud storage. During routine maintenance, the MSP managed to overwrite a snapshot with an older snapshot, causing a data loss of around 2 weeks in duration.
The MSP contacted Ontrack who provided a consultation of how to recover the overwritten snapshot. Ontrack typically can use its proprietary "Remote Data Recovery" to reach out to a physical server inside a data centre to recover data. RDR is an encrypted peer to peer client and only screenshots and keyboards are transmitted from the remote engineer, no data from the server is ever copied across the internet, therefore making it a safe and secure service.
In this case, it was deemed necessary to image the hard drives from the server as it also contained data from other clients of the MSP and the smallest downtime was necessary. Ontrack engineers imaged all of the mechanical and SSD hard drives overnight and made the server available for the next morning. Once the images were held on the Ontrack's servers, our global team of engineers could go to work to try to rebuild the lost snapshot. With nearly 30 years of experience in data loss, Ontrack can use proprietary software tools along with its team of developers to write "just in time (JIT)" tools to afford clients the quickest way to recover their data.
Using this methodology, Ontrack managed to piece the snapshot back together using fragments of deleted data and then apply this to the virtual machine to bring back the loss data. Overall the result was positive for the MSP and the end user with actual lost office files being recovered and being able to be ingested back into the live production server.
So when your cloud suddenly becomes fog, maybe the lighthouse you need is Ontrack?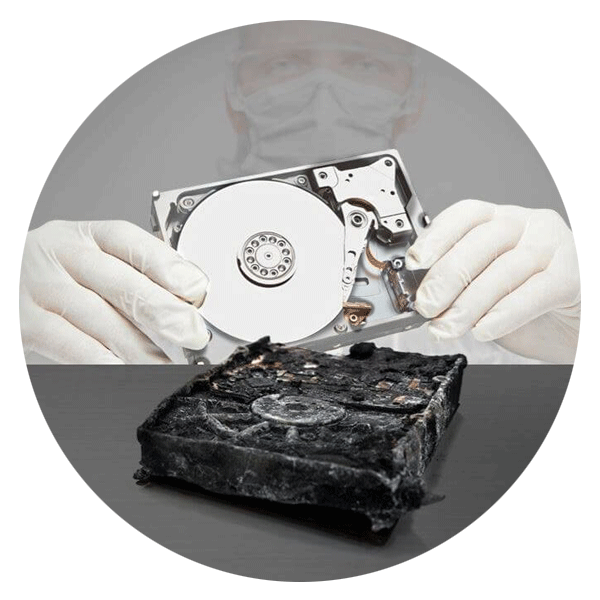 Call for Immediate Assistance!
---