Ontrack has been recovering data for over 30 years. We provide important tips on ensuring a successful recovery and also deliver first class data recovery services to those impacted by bushfires.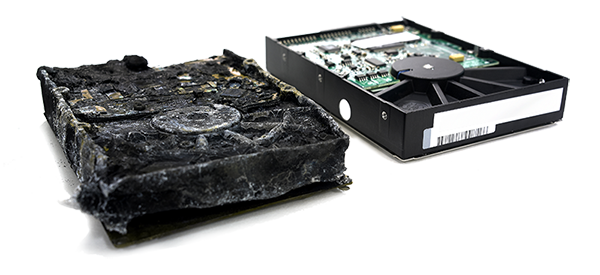 Here are some key tips when you have fire-damaged devices:
Safety First
Take care in handling any object which has been involved in a fire. Although this may appear obvious, metal objects retain heat longer than other materials and so hard drives and the cases which hold them may still be hot. Outside coatings may have started to flake and can be very sharp. Either wear protective gloves or use a dry cloth or towel to handle the device.
Avoid Further Contamination
Do not try to open or clean the storage medium. Opening the device would likely further expose the internals to external contaminants. Burnt devices are often covered in soot. Using water or a cleaning product on the outside of damaged device may cause further damage to the electronics.
Packaging
Burnt devices are often very dirty and sometimes wet from firefighting efforts. Without cleaning, place the device 'as is' into a sealable bag (preferred) - or simply wrap tightly with what is available, and place into a shipping box with adequate padding.
Who We Are
Over the last 30 years, Ontrack engineers have successfully recovered data from almost every type of device and data loss situation, including severe fire-damaged devices.
Ontrack Data Recovery is the largest, most experienced and technologically advanced provider of data recovery products and services. Ontrack is able to recover lost or corrupted data from virtually all operating systems and types of storage devices through our do-it-yourself, remote and in-lab capabilities, using our hundreds of proprietary tools and techniques.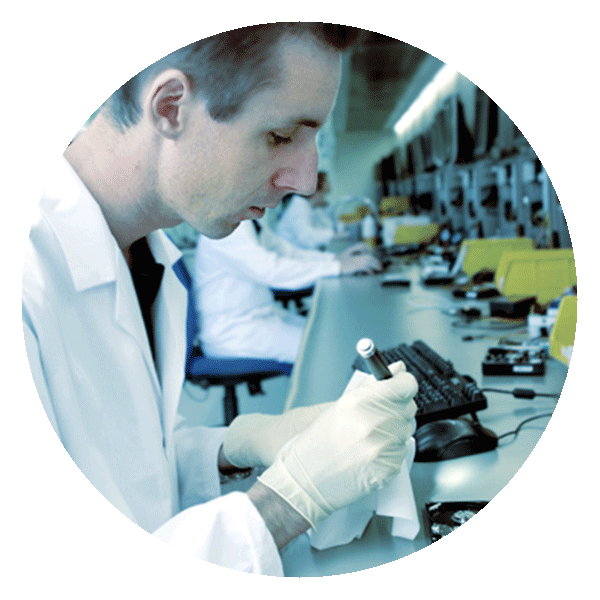 Our Locations
If you prefer to drop off your device, we have offices around Australia. We recommend you to give us a call before your visit to expedite the process.
Ontrack Brisbane:
Suite 9, 28 Donkin Street
West End, Brisbane, QLD 4101
Free Consultation: 1800 316 658
Ontrack Perth:
Level 29, The Forrest Centre, 221 St Georges Terrace
Perth, WA 6000
Free Consultation: 1800 316 658

Start your data recovery now with a free consultation.
Contact our team of experts. Ontrack accommodates everyone – from the largest government or enterprise organisation to an individual who may have lost their digital photos and everyone in between.